CHARLOTTE, N.C. — It's one of the most controversial projects in North Carolina's history, but like it or not, by the end of the year, I-77 is supposed to have toll lanes stretching for 26 miles from Charlotte to Mooresville.
While tolls are new to Charlotte, they are common in places like Washington, D.C. Late last year, Virginia's Department of Transportation started tolling a 9-mile stretch of I-66 that feeds into Washington. Just like I-77, at any second, the price can change.
In the planning stages, VDOT said the average toll would be $17 round trip on that stretch. When we were there, that wasn't the case. In the evening rush hour, the toll hit $16.50 one way.
If you think that's bad, just wait.
The next morning, we spotted $35, $36, even $37 tolls.
Lee Carter, a Virginia delegate from Manassas, a town of around 41,000 people, many of whom rely on I-66 to get to and from work, is a fierce critic of tolls and the unpredictable dynamic pricing that will soon be in Charlotte.
"It's absolutely egregious," Carter said. "It's not a big inconvenience for people who make $4 million a year. It is a big inconvenience for people who make $30,000 a year.
High price aside, Carter said tolling I-66 hasn't helped with congestion and has actually sent more traffic onto local streets.
"I have no idea how anyone justifies it," Carter said.
VDOT officials said the toll lanes offer a predictable travel time.
While the price may be high, some drivers are glad to have the option, because before I-66 was tolled, only carpools were allowed on the 9-mile stretch.
"I think it is a benefit because anyone can take the toll road now," driver Eric Quigley said,
I-66 has other benefits that some Charlotte drivers may find more appealing.
Carpools with two or more people can use I-66 for free. I-77 tolls will be free for three or more people.
I-66 is only tolled during rush hour, while I-77 will be tolled all the time. And all I-66 tolls benefit the state, instead of going to a foreign company like Cintra, which is building I-77's express lanes
Kurt Naas, a Cornelius commissioner who is leading the charge to stop I-77 tolls recommended with nine others on an advisory board that the state cancel the deal and make one of the toll lanes free.
"This is the political equivalent of eating your kale," Naas said.
That would still leave one toll lane, but the profits would stay in-state, instead of going to Cintra, which is based in Spain.
"It is not the ideal situation, but it gets us out of under a 50-year-contract and it puts the public in front of the tolls instead of private company," Naas said
The fate of the I-77 contract ultimately rests in the hands of Governor Roy Cooper and his Department of Transportation.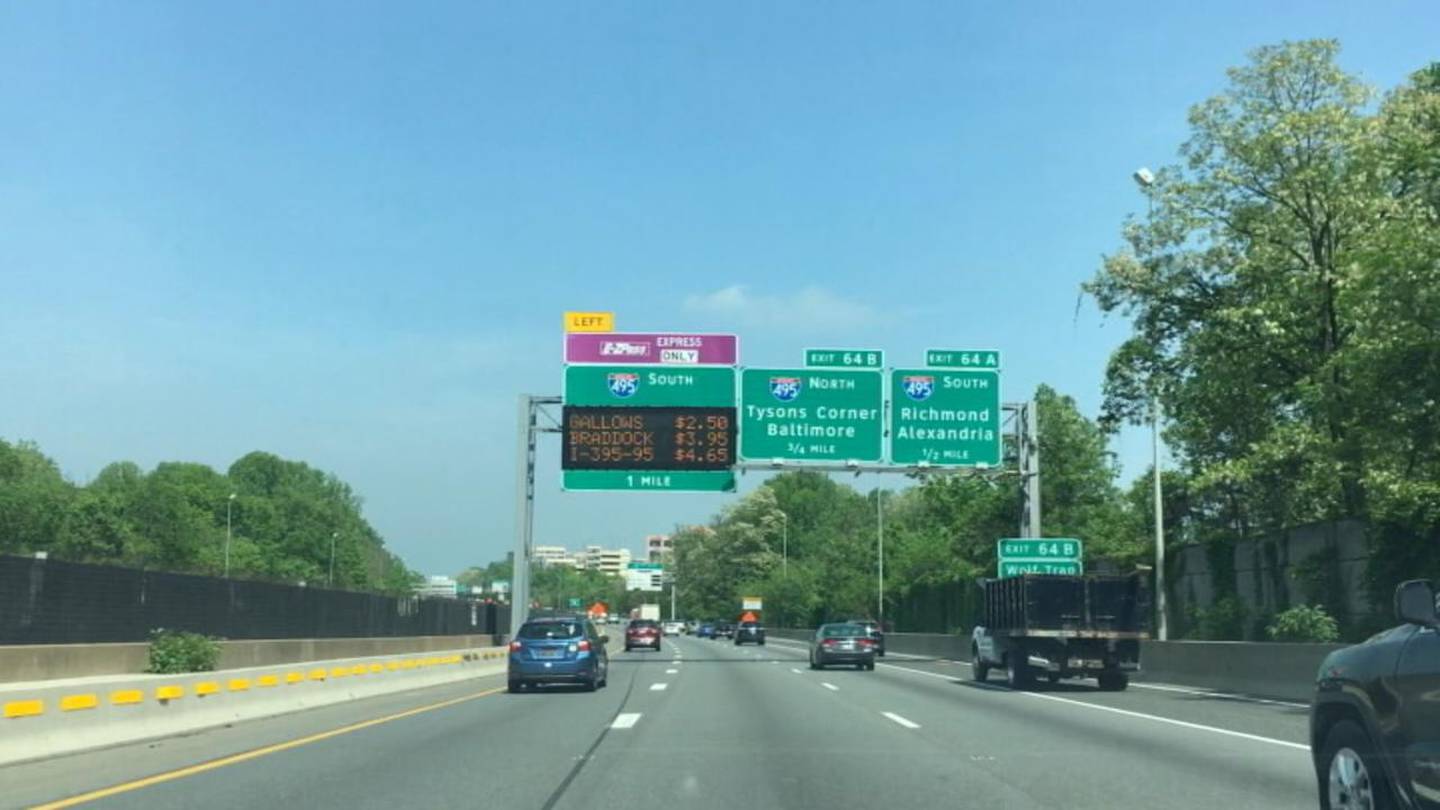 But in Virginia, Carter has some advice for the advocates of I-77 tolls.
"Don't do it. Learn from our mistakes," Carter said.
By the end of the summer, we will likely find out whether the governor listens to the advice.

North Carolina Department of Transportation projects the average toll for I-77 to be between .14 and .40 cents per mile, but there is no limit for how high the price can go.

NCDOT Secretary James Trogdon plans to update the I-77 advisory committee on the state's thinking about the project in July, but Naas said, no matter what is decided, the project will still likely open before any changes are made.

Statement from I-77 Mobility Partners, the company building the express lanes:

"Prior to opening, we will conduct a toll hearing where the public will have an opportunity to come out and comment. Secondly, toll rates will be posted on the website for the first 180 days so motorists will be able to access that information for their travel plans and familiarize themselves with dynamic pricing.

"We consistently share that the new express lanes on I-77 will provide more options for motorists. Dynamic pricing based on traffic demand will allow a free flow of traffic for drivers in the I-77 Express Lanes that helps maintain a more predictable travel time. These prices are based on regional factors, and will be unique to I-77. Use of the lanes is free for emergency, HOV3+, motorcycles and transit vehicles. The I-77 Express Lanes are scheduled to open by the end of 2018."

There are two I-66 managed lanes projects in the D.C. metro area.

 

One falls "Inside the Beltway," which is currently in operation and featured in your story, and does not have accompanying general purpose lanes. That project was built by Fort Myer Construction and TransCore and is managed by VDOT.  More information on the Inside the Beltway project can be found here. 

 

The other project, which falls "Outside the Beltway," is the one that just broke ground in November. Cintra is a partner in this project. More information on the Outside the Beltway project can be found here.

Cox Media Group