GASTONIA, N.C. — A Gaston County woman says it is a miracle she is alive after an enormous tree toppled over her home on Redland Road in Gastonia.
Storms with strong winds tore through our area this afternoon bringing down massive trees and powerlines.
Carolyn Barrow says she was watching TV in the living room when she heard a loud boom.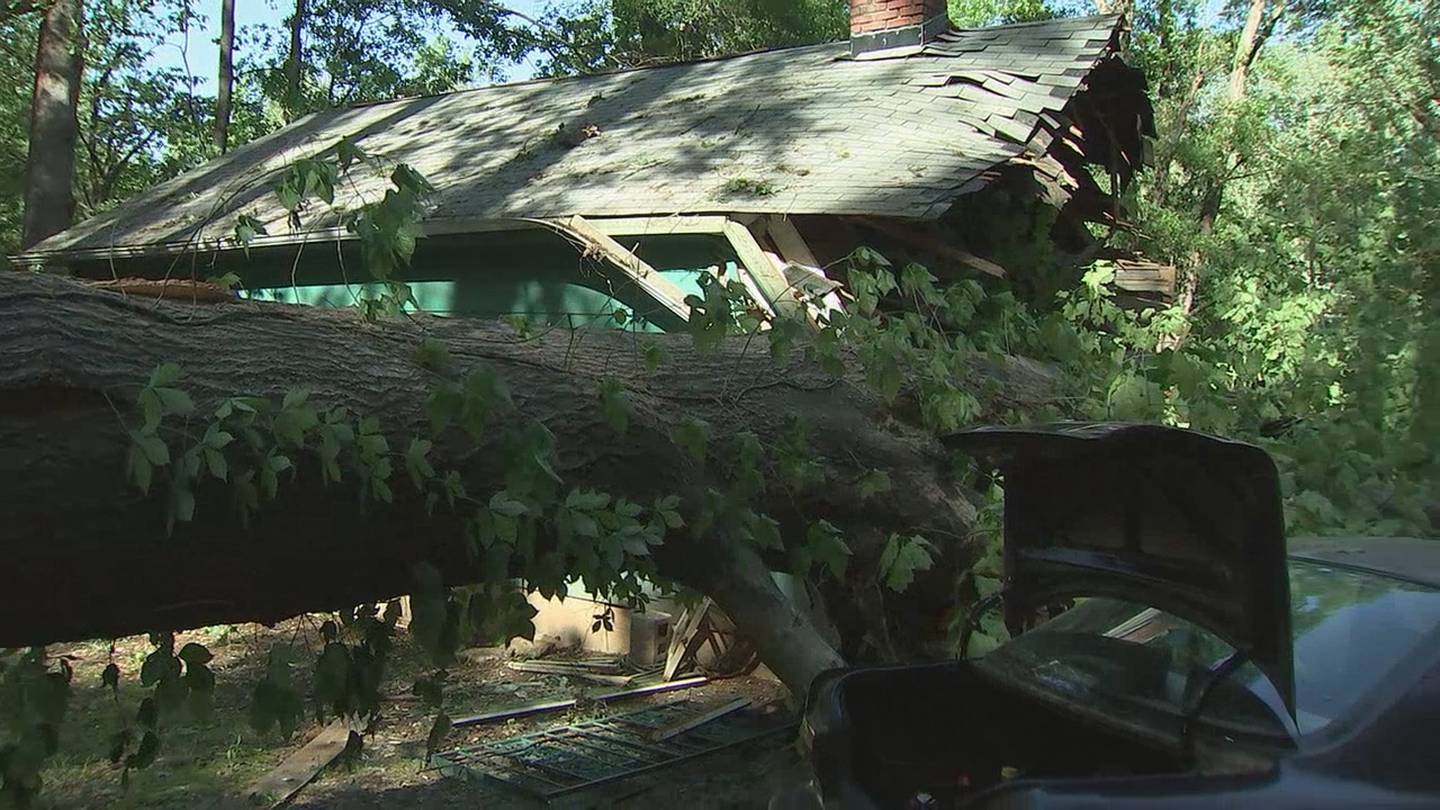 "God done it – he saved me. I would have been dead if I would have been in the kitchen," Carolyn Barrow said.
Barrow says she's lived inside her Gaston County home for 42 years.
A neighbor was sitting outside and watched as the tree crushed the house.
[ [ALSO READ: Firefighters: Damage 'irreparable' after tree crashes through Charlotte home] ]
"I thought it was going to hit my car and I covered up my face because the branches started falling off of the tree and then I heard Ms. Carolyn screaming and the neighbors they started running and I started running over here to see if we could get her out," Lucy Mckee said.
Barrow and a friend were trapped inside the home. Mckee says she heard them yelling for help.
"You can hear her screaming all the way down the street. We didn't know if the tree fell on her -- part of the house caved in on her," McKee said.
Ranlo Fire Rescue says first responders faced quite the challenge getting through the debris. Captain Bryan Falls says it took firefighters eight minutes and an extended ladder to rescue the two people from inside.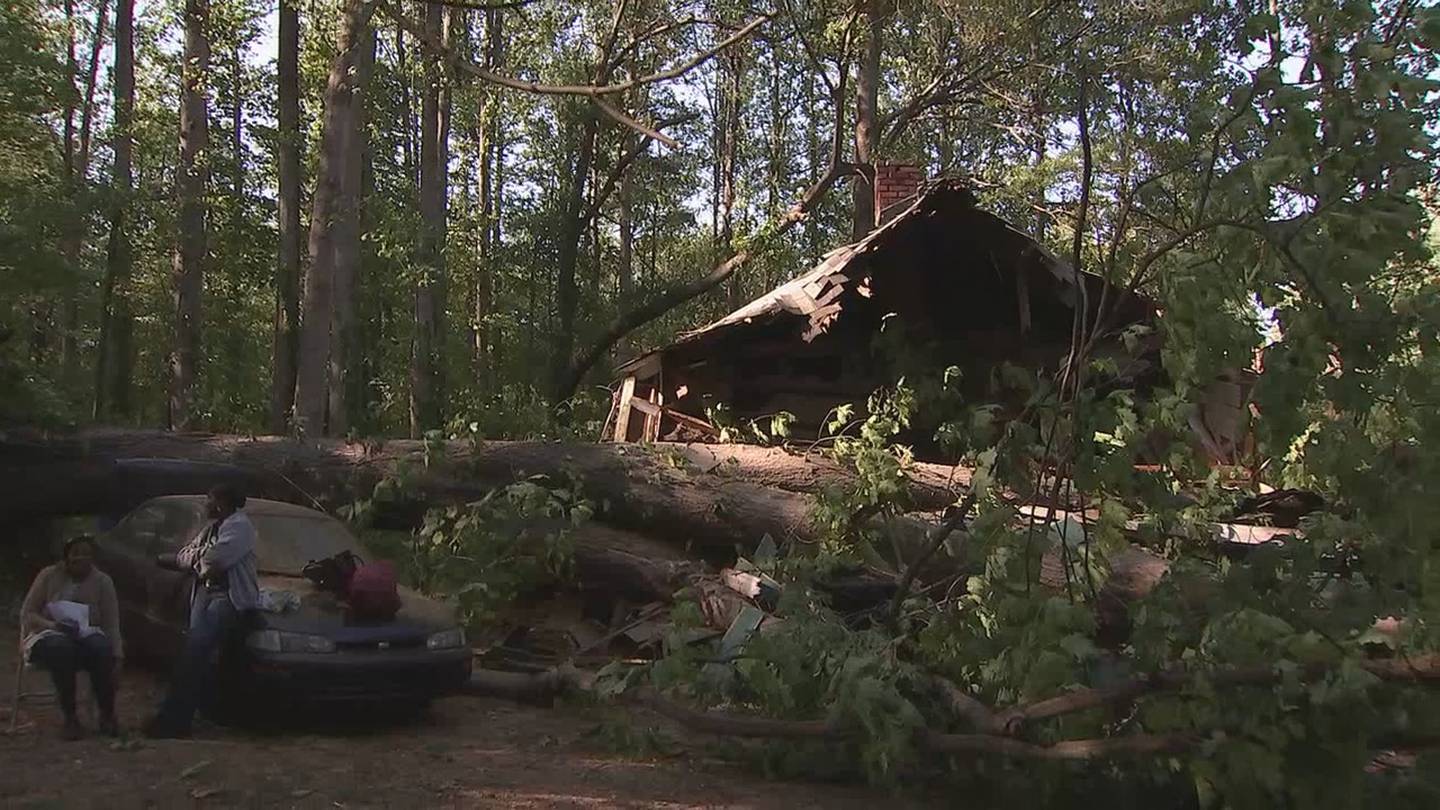 "She was actually in the living room where the tree fell so she was shaken up quite a bit," Captain Bryan Falls with Ranlo Fire Rescue.
Family and friends are thankful Barrow and her friend are safe.
"I'm just thankful she wasn't in her kitchen and that God just had his angels protecting her," Mckee said.
Cox Media Group