CHARLOTTE, N.C. — Police arrested a man Thursday morning and charged him with murder after a woman was shot to death last spring inside a north Charlotte home.
Lambert Smith has been charged with murder, attempted murder, assault with a deadly weapon with intent to kill and possession of a firearm by a convicted felon.
Channel 9 cameras were there Thursday morning as Smith was brought to the Charlotte-Mecklenburg Police Department's headquarters for questioning.
(Smith being brought into CMPD headquarters Thursday morning)
Officers said the victim, 71-year-old Santa Acevedo, was shot to death April 3 inside her home on Newland Road.
For Acevedo's son, it's been eight months of living in the nightmare of his mother's murder.
"It hasn't been easy, and I'm staying in my mom's house," her son, Eric Brunson, said.
Brunson said he's still wrestling with his grief.
"They picked up this guy today. Does that help in any way?" Channel 9's Mark Becker asked.
"Yeah, it does. My mom's still gone though," Brunson replied.
Charges dropped against man arrested for killing 71-year-old woman, wounding her husband
Charlotte-Mecklenburg police said the man arrested for the murder of a 71-year-old woman and shooting of her husband in April is no longer facing charges.
Police charged 50-year-old Tomka Antonio McDowell with first-degree murder, attempted murder, assault with a deadly weapon with intent to kill and possession of a firearm by a convicted felon two days after the April 3 double shooting.
On June 20, CMPD announced McDowell's lawyers presented evidence that he could not have been involved with the murder. All charges against McDowell have been dropped.
Officers said the woman, 71-year-old Santa Acevedo, was shot to death April 3 inside her home on Newland Road.
Her husband was also shot and he was taken to the hospital in critical condition. His name has not been released.
(Santa Acevedo)
It is not clear what led to the shooting. CMPD is again looking for who was involved in the shooting.
[ALSO READ: 33 homicides in 93 days: CMPD share city's 2019 crime stats]
"You just don't know," said Donnell Gardner, with Team Trublue, a community nonprofit. "It can be anybody. We've got to come together with some kind of way and come up with some type of resolution."
Detectives said they do not know why the couple was attacked.
Police told Channel 9 the information in the investigation is limited.
>> We first updated WSOCTV news app users with a notification just before 8 p.m. Wednesday about the attack. Download the WSOCTV news app for your smartphone and get updates on this developing story as they come in.
"There are a lot of family and friends out here who are looking for answers to those questions, and we believe there are people somewhere who could've been on the scene -- on the street or in the area -- who may know exactly what happened," CMPD Maj. Gerald Smith said.
Neighbors who spoke to Channel 9's Briana Harper said the couple was known for always helping others in the neighborhood and it is hard to understand why they would be the targets of such a violent crime.
"It's just really like shocking. My heart goes out to them because it's really like a tough and sad situation," neighbor Christina Pittman said. "I was just like devastated. It's people you would not expect at all. People like that they need to be put behind bars. You can't go around doing stuff like that."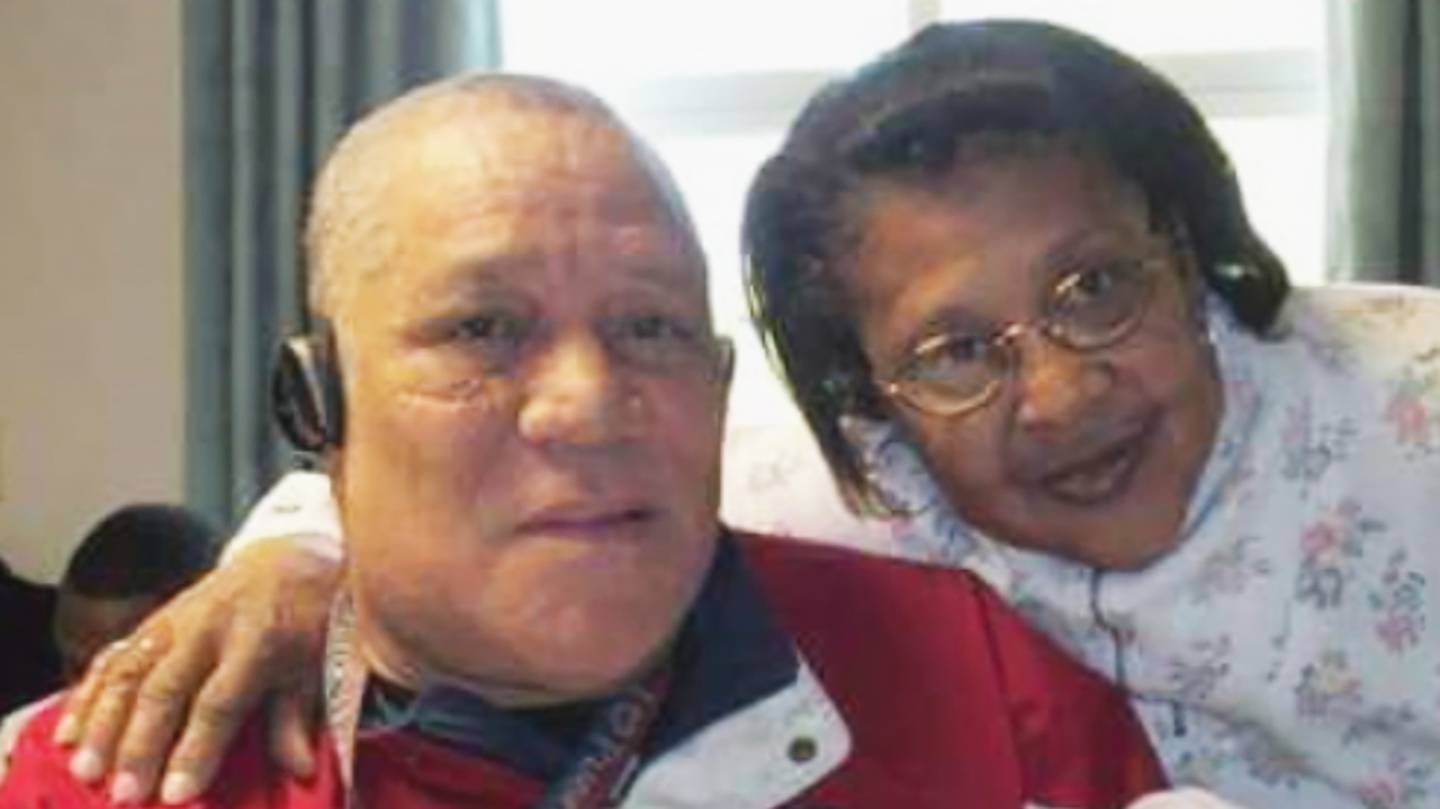 (Acevedo and her husband)
"It was just a weird, somber feeling. For it to be so many police and so many people to be outside, you could literally hear a pin drop because that's the last family or house you would think that kind of thing would happen to," neighbor Eric Funderburk said. "He was probably totally defenseless and his wife as well. They're in their 70s so I can't see them trying to put up a fight. It's just really sad."
Neighbors said the couple was well known in the community.
They said Acevedo would often help the children at the bus stop when it was cold outside and her husband could be seen in his wheelchair nearly every day taking the dog for a walk.
"Friendly spirit, always wave and says hi. Really nice people. I can't see why someone would want to harm them," Funderburk said. "Everybody understands you can't take back bullets, you can't take back actions that you do because it affects more than just you. It affects a whole community."
Acevedo's death is Charlotte's 34th homicide of 2019.
>> Reading this story in our app? The new "Follow the Lead" feature allows you to tap the blue tag indicated with a '+' to subscribe to alerts on the very latest breaking news updates. 
One of TruBlue's missions is to stop the violence.
"Man, just to be honest, we've got to strengthen our communities to where love and respect is restored," Gardner said. "A neighbor is someone who we cherish. We've got to get back to those values."
Addressing a spike in violence earlier this year, CMPD Chief Kerr Putney said it was time to change the culture.
The shooting happened hours after police voiced their frustration over the city's rising violence.
Officers are trying to do their part but said they need help from the community to turn those numbers around.
"That's really the biggest takeaway from me right now, the lack of cooperation to close some of these cases," Putney said.
As police work to solve the latest killing, they're asking the community to step up and help stop the cycle of violence.
Anyone with information about this incident is asked to call 704-432-TIPS and speak directly to a Homicide Unit detective.
Check back with wsoctv.com for updates on this story.
Cox Media Group