MATTHEWS, N.C. — Police in Matthews recently arrested two women who they said are part of a larger gang known to steal innocent people's identity information in order to commit fraud.
Investigators said that on April 18, workers at the State Employees Credit Union on Matthews Township Parkway reported that the two women, later identified as Dusty Wheaton and Alisha Mowery, had tried to fraudulently cash a check and ask about the account balance through the bank drive-through.
The pair then sped off in a silver Chevrolet Tahoe after being refused service.
Moments later, officers spotted the Tahoe and pulled it over, arresting both Wheaton and Mowery and charging them with possession of a stolen vehicle, attempting to obtain money by false pretense and financial card theft.
Detectives think the women were part of the "Felony Lane Gang" and police are trying to identify more suspects.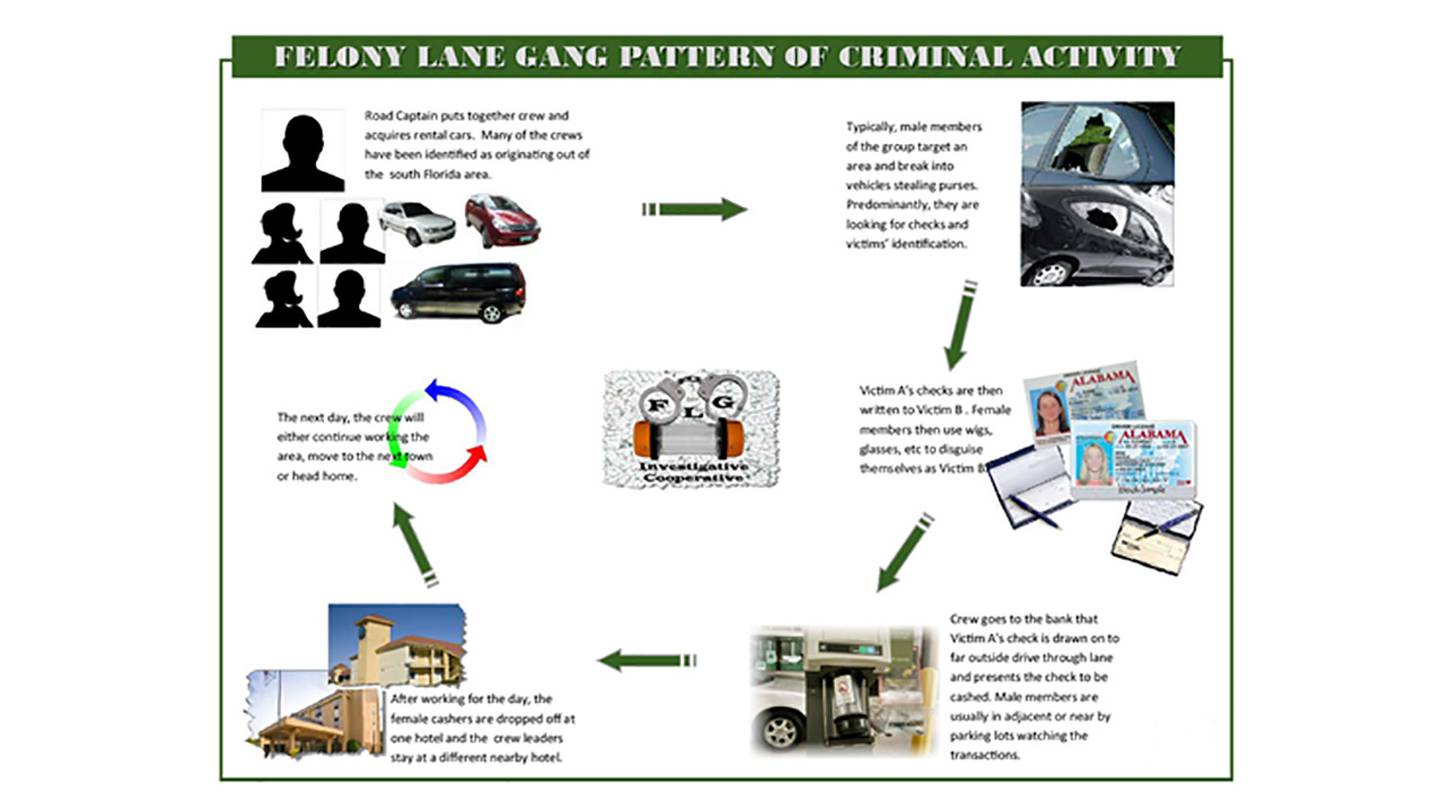 According to police, the "Felony Lane Gang" is a group based out of Florida whose members commit car break-ins to steal financial and identity information that is later used to commit fraud.
They usually operate in groups of six to nine people and have been reported active in 34 states over at least the past five years, while accumulating several million dollars.
"They're willing to go to a lot of lengths to make themselves look like these victims," Matthews Police Lt. Tim Aycock said.
Detectives said the vehicles that are targeted for break-ins are typically driven by women and often found in parking lots of public parks, youth sporting facilities, fitness centers and day care centers.
Police said the criminals target "mom-driven" vehicles in hopes that the women will be more prone to leave their purse or wallet inside the vehicles because they'll be busy with their children.
"They target women because they are recruiting females," Aycock said.
While the male members of the group typically commit the car break-ins, females are recruited to impersonate the female victim at the bank for the fraudulent transaction, police said.
The women will alter their appearance as much as possible, including wearing wigs, to look like the victim during the transaction, and police said they will go through the farthest outer teller lane of the bank drive-through, which is where the name "Felony Lane Gang" comes from, in a rental car that has been fraudulently rented under the name of a previous victim.
"It's horrible," Matthews resident Robynn Mitchell said. "It's horrible, especially young moms that probably don't have a whole lot."
Anyone with information regarding this case is asked to call Detective Stacy Cooper, with the Matthews Police Department, at 704-847-5555.
For more information about this group, you can follow the Felony Lane Gang Task Force by clicking here.
Read more top trending stories on wsoctv.com:
Cox Media Group