HICKORY, N.C. — Three people are dead, and another is in the hospital after a shooting police described as domestic-related late Monday night in Hickory.
17th Avenue NE was shut down for hours overnight after police found three people dead at an apartment building.
The shooting happened shortly after 9 p.m. in the Viewmont community.
Neighbors described hearing two shots. When officers arrived, they found 32-year-old Roxanne Mitchem dead in the yard of the apartments.
When they went inside the apartment, police found 34-year-old Jessica Fowler, who had been shot to death. Her estranged husband, 37-year-old David Covington, was also found dead in the apartment from an apparent self-inflicted gunshot wound.
Another man, 32-year-old Dorrian Pearson, ran from the scene looking for help after he was shot several times. He managed to find a neighbor about a block away and was eventually flown to the hospital. His condition has not been released.
[ALSO READ: Arrests made weeks after man shot to death outside Hickory nightclub]
Detectives said they believe the shooting was domestic-related. A handgun was found at the scene.
[PHOTOS: 3 dead after shooting at Hickory apartment]
Channel 9 reporter Dave Faherty learned there were two young children inside the home when the shots rang out, but that they were not hurt.
"Children should not be in a situation like this," said neighbor Pansy Warsham. "It's not fair to them.  It's not right."
Check back with wsoctv.com for updates on this story.
>> Reading this story in our app? The new "Follow the Lead" feature allows you to tap the blue tag indicated with a '+' to subscribe to alerts on the very latest breaking news updates.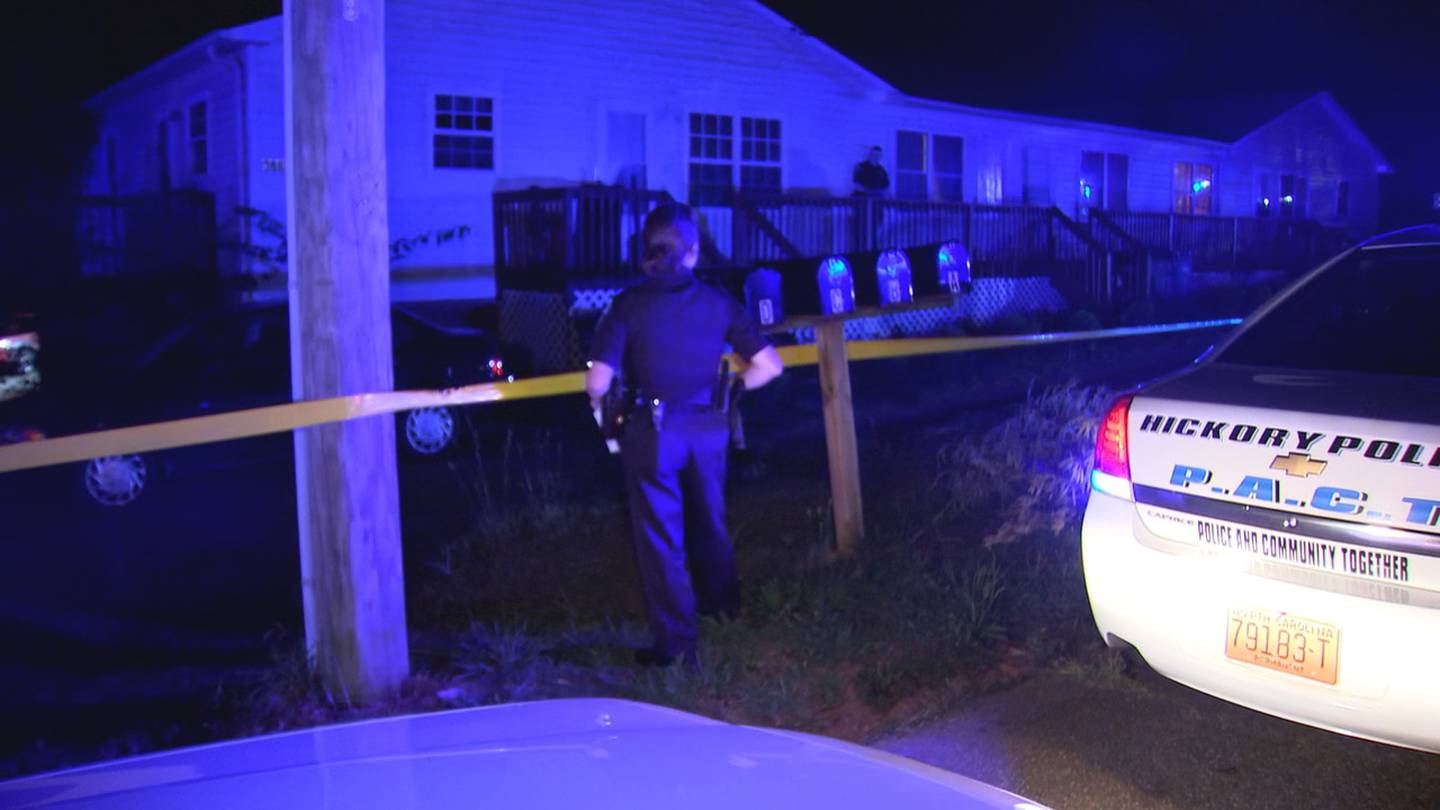 Cox Media Group