CHARLOTTE, N.C. — We know many people across the Charlotte area are struggling with medical bills. Some owe hundreds, even thousands of dollars.
Action 9 found lawsuit after lawsuit involving hospitals suing patients for money they owe.
[How you can help get rid of medical debt in Charlotte area]
Harold Mayhew had a heart attack six years ago. He had to have heart surgery to live, but now the hospital is suing him for more than $150,000.
"When the doctor woke me up, told me I was going to have to have heart surgery, I looked at him and said, 'I don't have no insurance, no money for this.'  He looked at me, he said, 'You can't put money on a person's life. Don't worry about it.'"
Mayhew didn't worry about the money, not at first.
The hospital is suing him for $158,509.
Wiping away medical debt in Charlotte area
Action 9 wanted to do something about the problem of medical debt.
It found a charity called RIP Medical Debt. RIP buys medical debt for pennies on the dollar and pays it off for people.  Action 9 donated money so RIP could wipe away $1 million in debt for patients in the Charlotte area. 
Many of you will get a yellow envelope saying their debt has been forgiven. Action 9 doesn't pick the recipients, RIP does, so Action 9 won't know who you are.
If you're one of the lucky ones, please let us know by email at action9@wsoc-tv.com.
Action 9 found hospitals suing patients for money they owe, patients such as Jesus Castro, who was in an airplane about to leave for El Salvador, but remembers waking up in the hospital.
"The plane hadn't taken off yet," Castro told Action 9 in Spanish. "I was the last one that got on the plane.  I don't know what happened."
Castro was diagnosed with a brain tumor. He had surgery, but couldn't afford his bill, even with insurance.
The hospital is suing him for $7,901.
"When you hear you have a tumor, it makes sense that you feel like you're going to die, but I was conscious that that's something you leave up to God," Castro said.
Mayhew and Castro don't fault the hospitals. They say they have every right to be paid.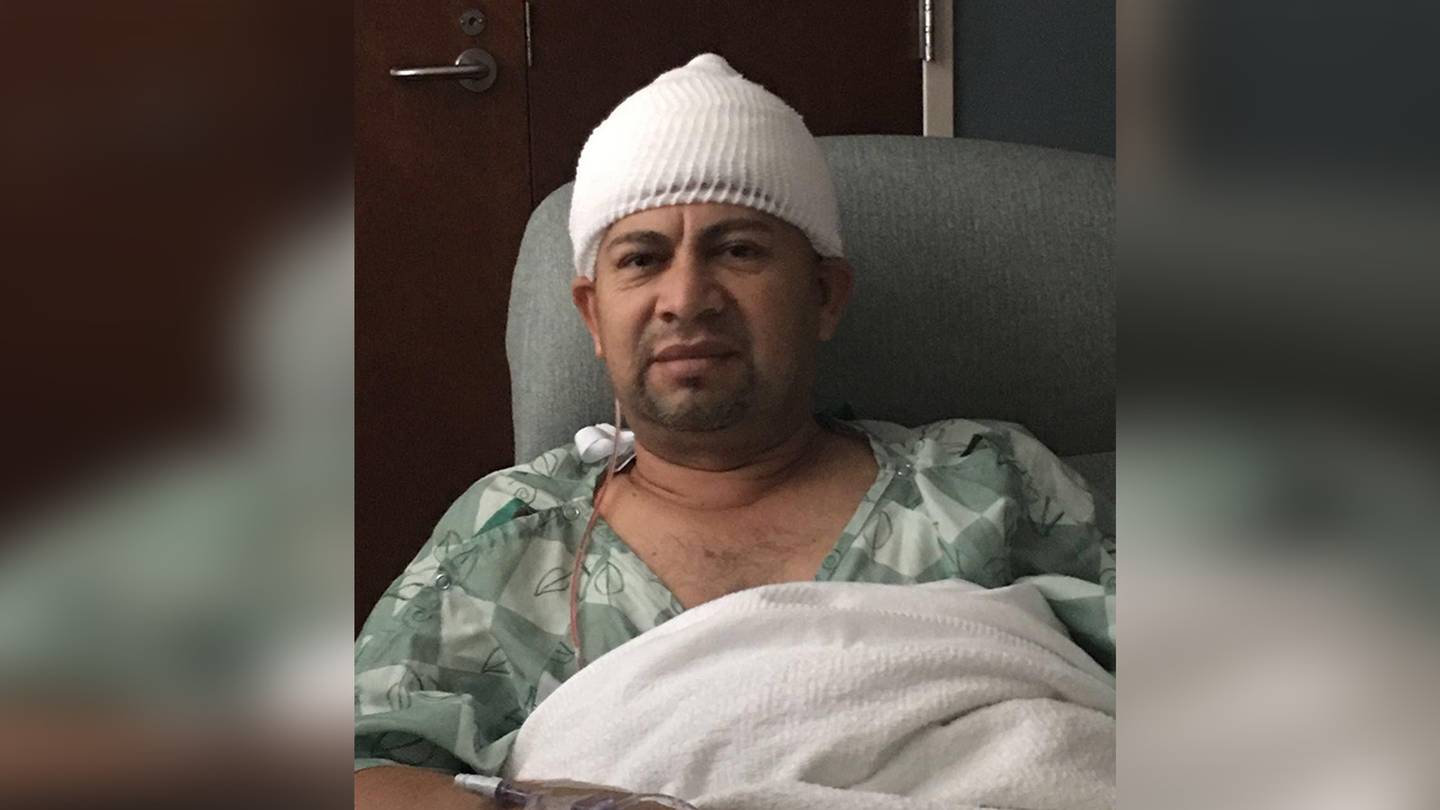 The hospitals saved their lives, but that doesn't make paying any easier.
"To tell you the honest truth, I wish I never had surgery," Mayhew said. "Life just ain't worth living."
The Consumer Financial Protection Bureau studies medical debt.  At last check, it counted more than 40 million Americans with medical debt.
In millions of cases, that's the only debt they have. The average person has $579 in medical bills.
The Urban Institute also studies medical debt and has numbers specific to the Carolinas and even counties in the Charlotte region.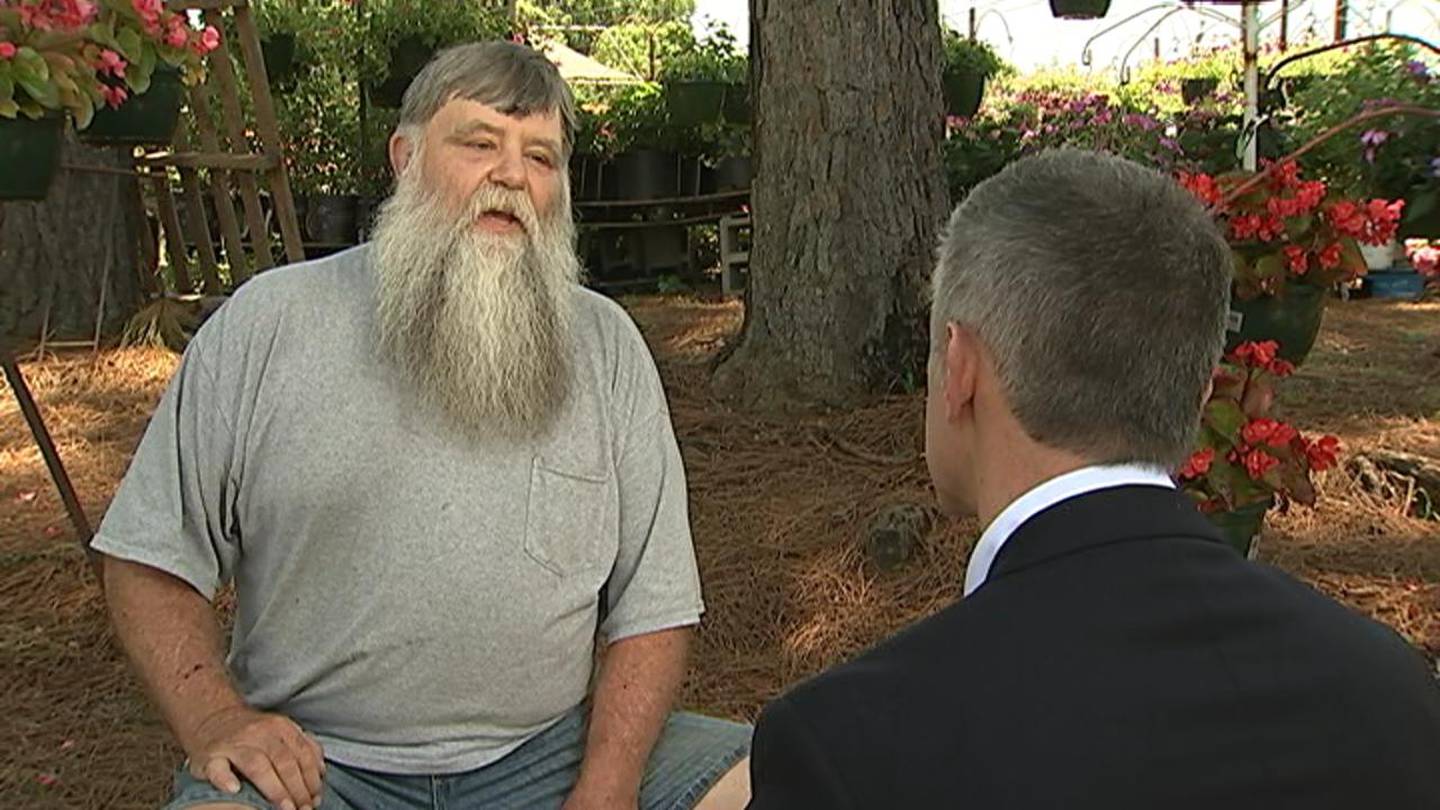 At last check, the average person in North Carolina owes $716; in South Carolina $733, both worse than the national average.
In Mecklenburg County, 28 percent of people who have credit reports have medical debt that's overdue, but the worst counties in the Charlotte viewing area are Cleveland and Chester counties.
"I was surprised by how common it was," said Signe-Mary McKernan, Urban Institute Vice President of Labor, Human Services and Population.  "Your credit report also affects your eligibility for a job, whether or not you can rent an apartment, the insurance premiums you're going to pay."
In 2013, North Carolina added some consumer protections.  It enacted a law to soften some hospital billing practices.
For example, it limits when a hospital can get a lien on your home.
The Affordable Care Act has some similar protections.
Atrium and Novant both told Action 9 they provide free care to people who qualify.
They also offer financial assistance, discount programs, payment plans and interest-free payment options.  Atrium officials told Channel 9 that, "Legal action is seldom used."
Novant officials say it never sues patients over their bills because it's company policy.
The Urban Institute suggests two ways to avoid medical debt: Carry health insurance, even if you're young; set aside money for medical emergencies. Between $250-$750 in rainy day funds can mean a big difference financially and provide you with a "soft landing" if you have an unexpected medical expense.
Atrium Health statement:
"Atrium Health believes in providing world-class care for all, no matter a patient's ability to pay. Our goal is to ensure patients have access to every possible resource to manage their bills by connecting them with a patient financial counselor to review solutions that meet their specific need - including financial assistance, discount programs, payment plans and support in filling out applications for Medicare and Medicaid when applicable.  
"In 2017, Atrium Health provided over 60,000 patients with financial assistance and discounts, totaling over $500 million in total charges through the following ways: Offering programs such as Coverage Assistance & Financial Assistance (CAFA) for uninsured patients who have received hospital inpatient services, observation services or hospital outpatient services; Providing uninsured patients with a 50 percent discount off gross charges on all medically necessary Atrium Health hospital services, and a 30 percent uninsured discount off gross charges on eligible medically necessary Atrium Health Medical Group services; Offering a Hardship Settlement Discount to patients who have had a catastrophic medical event, regardless of their insured status, that results in very large hospital bills in comparison to their financial resources. 
"In addition, depending on a patient's balance, 12 to 24-month interest-free payment plans are available to ALL patients regardless of their financial need, and extended interest-free payment plan options are available to all patients who demonstrate a financial need.
"At a time when an increasing number of patients have health insurance policies with large deductibles, our financial assistance and discount policies, along with the work of our patient financial services team, are more important than ever.
"Atrium Health's financial assistance and discount programs are designed to ensure assistance is provided to uninsured patients as well as those who have demonstrated a financial need and to ensure Atrium Health complies with any required Federal or State regulations related to financial assistance. Our patient financial counselors work meticulously with patients to research every detail of a patient's financial situation and options for coverage assistance. Legal action is seldom used and is only considered as an option when patients have declined help and have failed to cooperate and/or communicate with our team. 
"Atrium Health remains committed to serving our patients with personalized, convenient care from the time they first receive treatment until their medical bills are settled."
Novant Health statement
"Novant Health does place accounts with collection agencies, but only after we have made multiple attempts to collect or establish payment arrangements. Each patient receives a notice 30 days prior to placement with any collection agency.
"Novant Health provides free care, also known as financial assistance. As with most financial aid programs, our financial assistance guidelines use the income levels set each year by the federal government to define poverty.  Novant Health's charity care policy is one of the most generous charity care policies in the state. Our eligibility threshold provides assistance to patients if their household income is at or below 300 percent of the federal poverty level. If eligible for financial assistance, patients will receive a 100 percent discount or free care. In 2017, Novant Health provided $794.4 million in total community benefit, including $138.9 million in financial assistance.
"Our financial assistance program covers about 90 percent of all uninsured patients. For the other 10 percent who do not qualify because their incomes are above the guidelines, we offer a discount on their bill that is similar to a managed care contract discount. That means that patients in this category will not pay more than what an average insurance company may pay.
"Novant Health has a catastrophic benefit for patients whose balance is determined to be above their means, even if they have health insurance. With this program, a Novant Health financial counselor evaluates patients' individual situations to determine if they qualify for a discount on the remaining balance or a full write-off.
"We offer patients zero interest loan options to make payments on their healthcare out of pocket costs.
"We partner with a company to help patients who do not have insurance, qualify for Medicaid and other local and state programs if they
Cox Media Group