GASTONIA, N.C. — A man accused of abducting his 3-year-old daughter from a Gastonia home faced a judge Wednesday.
[IMAGES: Man accused of abducting 3-year-old arrested after crash]
Maurice Knox, 57, was arrested after police said he led officers on a high-speed chase and crashed in Charlotte Sunday afternoon.
An Amber Alert was issued for Destiny Boykins Sunday morning after police said she was taken from a Gastonia apartment.
CHARGES KNOX FACES: 
DWI
Three counts of assault with a deadly weapon
Two counts of felony serious injury by motor vehicle
Felony flee to elude a law enforcement officer
Felony child abuse / neglect
Reckless Driving
Kidnapping
Child endangerment
Domestic trespass and breaking and entering
Assault on a female
Assault on a law enforcement officer
Felonious restraint
Officials confirmed Knox is Destiny's father.
Knox's mother was in court for his appearance on Wednesday.
"I know the baby," Knox's mother said. "I know when the baby was born and everything."
She added, "I'm not going to give up on him (Knox.)"
According to Gastonia Police reports, Knox forced his way into the home without consent, assaulted someone and then left with the girl.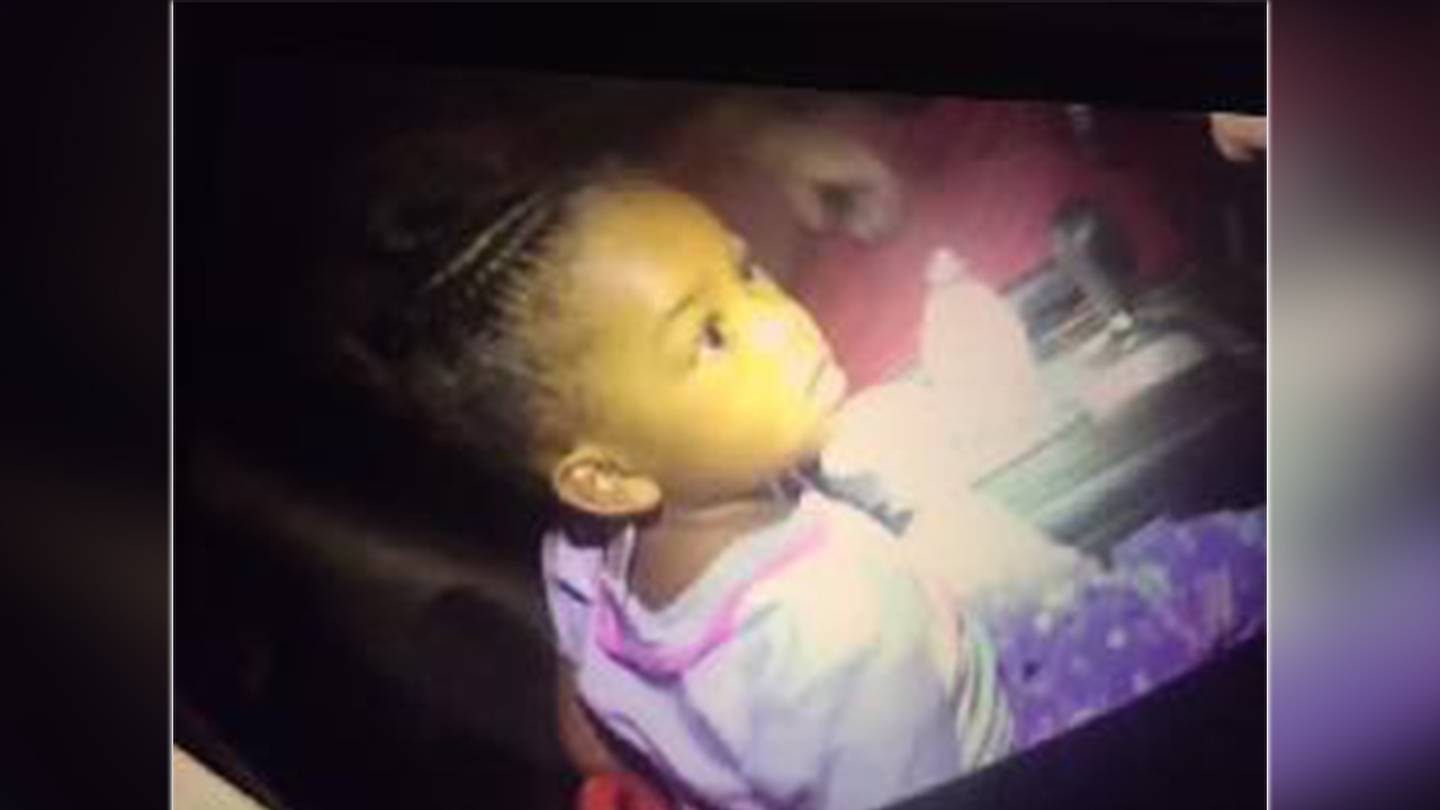 (Destiny Boykins)
Around 8 a.m., police found Knox's abandoned car along Westinghouse Boulevard in southwest Charlotte.
Officials said he jumped into another car, and they believe they were heading to a residence on Wingate Avenue in Charlotte. Channel 9 drove by the location but did not see any law enforcement officers.
[ [ALSO READ: Evidence for missing Lumberton teen sent to FBI headquarters to be analyzed] ]
Deputies spotted the car Knox was driving and attempted to conduct a traffic stop. However, police said Knox refused to stop and a pursuit ended in a three-car crash at the intersection of Remount Road and Toomey Avenue in Charlotte, where he was taken into custody.
Officials said four people were injured in the collision.
Police said Destiny was not in a car seat but was restrained in a seat belt. She was treated at the hospital for minor injuries.
Knox was injured in the crash and transported to the hospital.
(Maurice Knox)
Police said Knox was impaired at the time of the crash.
Several people at the Hudson Woods Apartment complex told Channel 9 that the Amber Alert woke them up Sunday morning, and they were shocked that Destiny was last seen in their neighborhood.
"I just want to know why," neighbor Hannah Carns said. "Why couldn't he just communicate, or why he can't get her in the first place?"
Other neighbors said they had seen a man they think fits Knox's description in the area before.
"He wears red all the time. Red shoes. I don't know if it's his favorite hockey team, but I've seen him quite a bit," neighbor Barbara Clisby said.
Police surrounded the home of Perdina Davis, who runs a daycare because they believe that's where Knox was headed.
Davis told Channel 9 she used to watch Destiny and that Knox had picked up the child there a few times.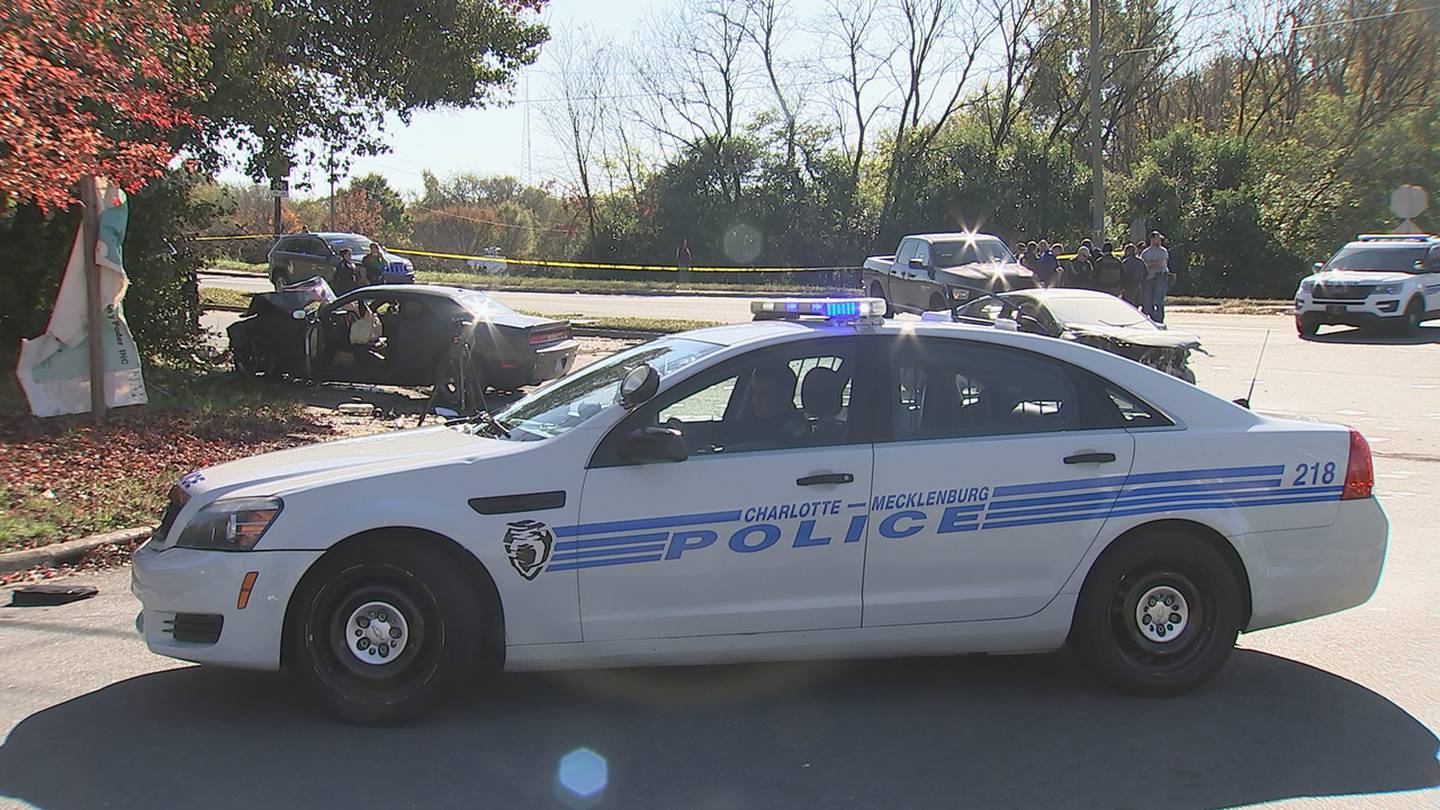 "I've always been concerned for her safety, but this is not the first time this has happened," Davis said.
Davis said Knox was never coming there, and she is confused by the situation.
Davis also told Channel 9 that at one point she learned Destiny's mother had a restraining order that prevented Knox from seeing her or their daughter.
"I understand he's her father, but when you are a risk to her safety, that should take precedence over who you are in her life," Davis said.
Even though Destiny is no longer in her daycare, Davis said she would still check in often.
"I asked that million-dollar question, 'How is everything going with Maurice? Are you allowing him in her life?' She said, 'Yes,'" Davis said.
Channel 9 learned that Knox has had several prior felony convictions, including assault with a deadly weapon, larceny of a motor vehicle and robbery, as well as charges for communicating threats and violating protective orders.
Channel 9's Ken Lemon learned Knox had several court case violations. Most of these violations were filed by Destiny's mother including felonious restraint and repeated violations of a domestic violence order.
"I want (Destiny) to be kept safe, and if that means being kept out of her presence, that's what needs to happen," Davis said.
Read more top trending stories on wsoctv.com:
Cox Media Group