CHARLOTTE, N.C. — Charlotte Water crews were working to repair two separate water main breaks that happened within hours of each other overnight in different areas of the city.
In east Charlotte, a water main burst around 2:30 a.m. along Old Post Road. Charlotte Water crews were able to shut off the water around 5:30 a.m. but officials do not know how long repairs will take.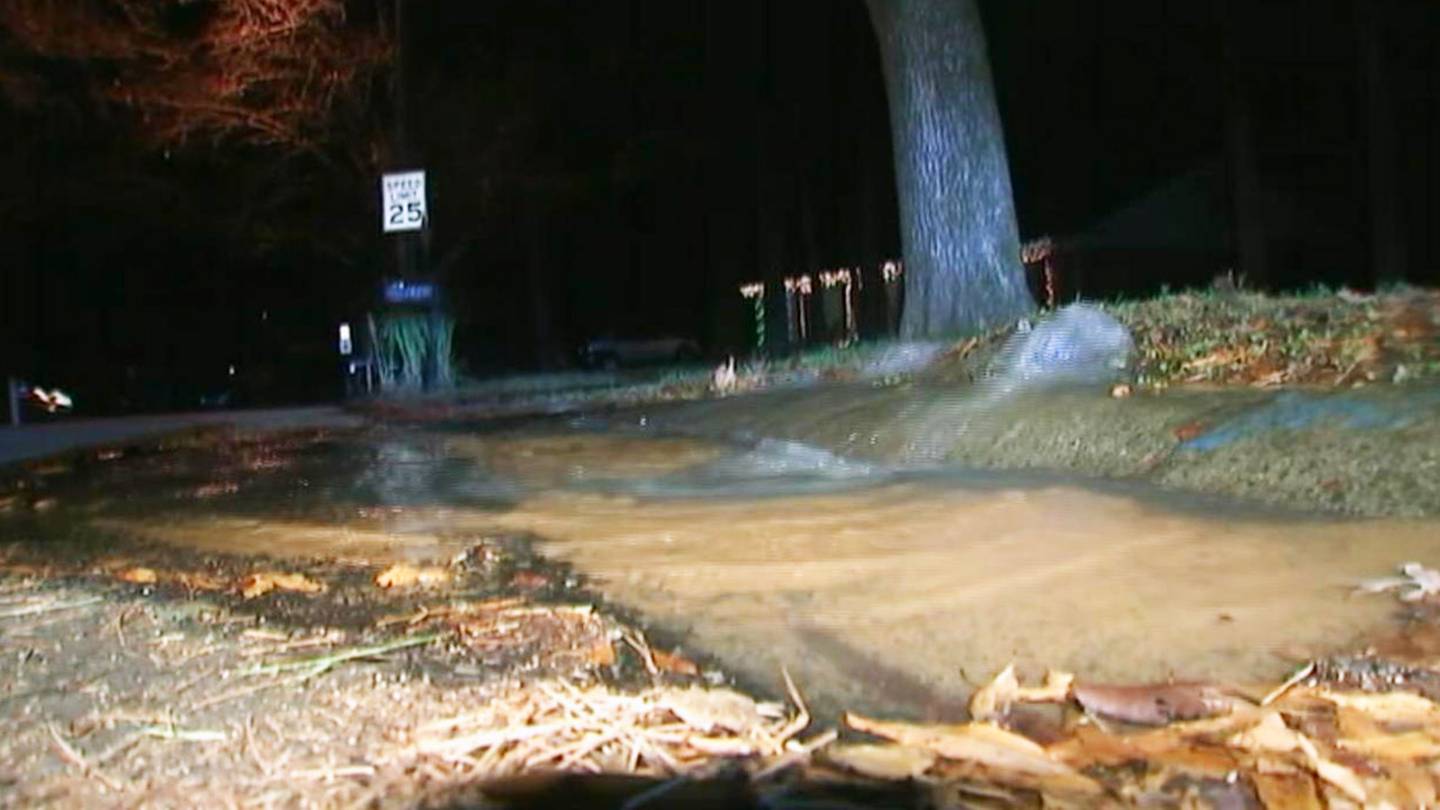 About three hours later, a larger water main ruptured on Queens Road West in Myers Park. Police had to block the outbound lanes near Westfield Road because the water was gushing out of the ground.
"We lost our power at 2:45 last night and then woke up to no water this morning, so needless to say, it's been a long morning," neighbor Tricia Parish said.  "We're just making due with bottled water."
Crews brought in heavy machinery to rip a four-foot hole in the ground and put in a new pipe. They believe the old pipe was installed back in the 1940s.
Charlotte Water officials said the outbound lanes would be closed past noon.
Both breaks Thursday morning are among a dozen water main breaks that have happened across the Charlotte area during this week's cold spell.
Thursday's problems were minor compared to some of the other major leaks that have been bubbling up.
In Gaston County Wednesday morning, a major water main break dumped so much water on Old Stagecoach Road that it iced over, causing a serious crash.
[RELATED: Car crashes on icy Gastonia road due to broken water main]
Major cold weather-related water main breaks usually happen in January and February, but bitter cold temperatures arrived early this year.
Since Tuesday, nearly a dozen water main breaks have been reported from Charlotte to Blowing Rock to Bessemer City, and though it will be a bit warmer Thursday, the heat can actually make matters worse.
The dramatic fluctuation in temperatures can crack older pipes because the ground shifts when it thaws following a freeze.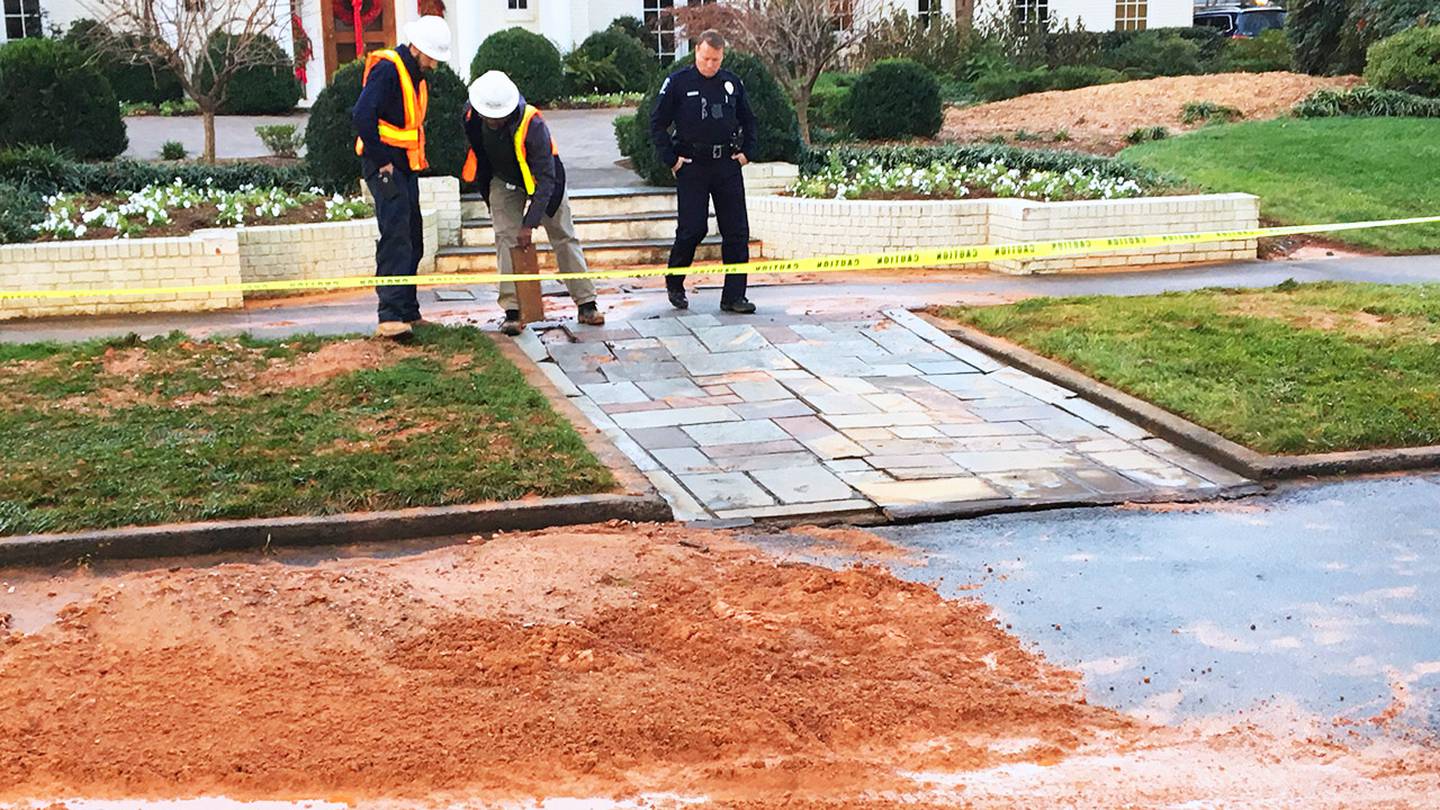 Read more top trending stories on wsoctv.com
Cox Media Group