CHARLOTTE, N.C. — Carolina Panthers quarterback Cam Newton met with middle school students Tuesday night as part of the "Un1ted As 1" initiative, which is a discussion about a wide array of issues including gender, race and sexuality.
[ALSO READ: Cam Newton launches initiative to inspire diversity in children]
"At that age, you start getting different funny feelings about certain people," Newton said. "Your curiosity goes up about, 'What is this, mom? What is that?'"
The Cam Newton Foundation also brought in The Winters Group, a cultural diversity firm.
"He mentioned that he grew up in a segregated community in Atlanta and it wasn't until he got to college that he actually interacted with white people, and he recognized that there were differences, not bad, but cultural differences," said Mary Frances-Winters, CEO of the firm.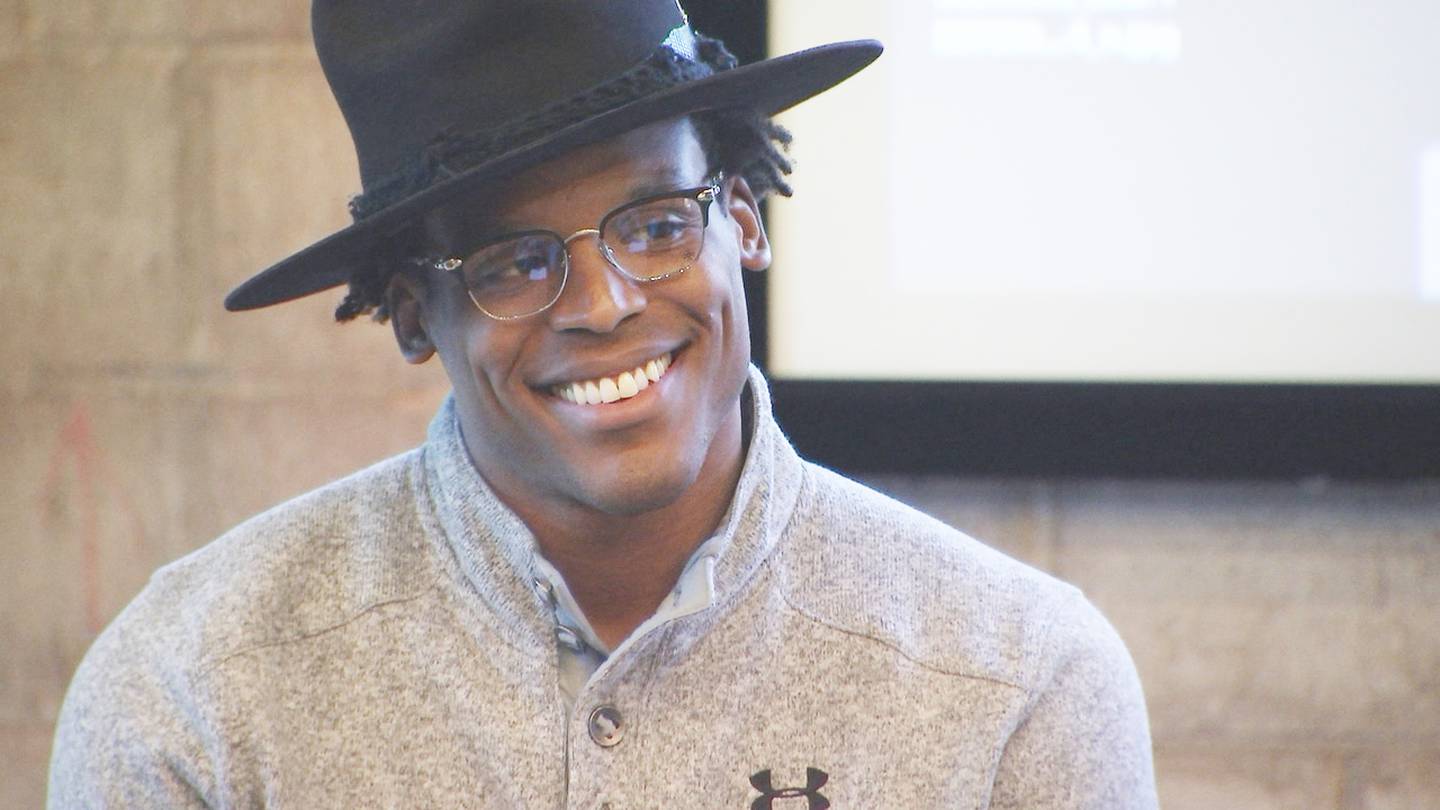 Students at the event's kickoff could relate to those differences.
"I just want to let other people know, just because we're different, doesn't mean that we're bad, or we should hate," student Mahnoor Nadeem said. "We should actually embrace each other."
>> Reading this story in our app? The new "Follow the Lead" feature allows you to tap the blue tag indicated with a '+' to subscribe to alerts on the very latest breaking news updates. 
The program was held at Camp North End on Statesville Avenue.
Two more "Un1ted As 1" programs are scheduled for March 30 and March 31 at the Levine Museum.
Click here for more information on "Un1ted As 1."
Cox Media Group