CHARLOTTE, N.C. — The Charlotte City Council took a new step to address the city's affordable housing crisis by signing off on several new projects aimed to help those struggling to pay rent.
Seven different affordable housing projects were approved by the council Monday night, but only four of them are expected to receive funding, so three most likely will never be built.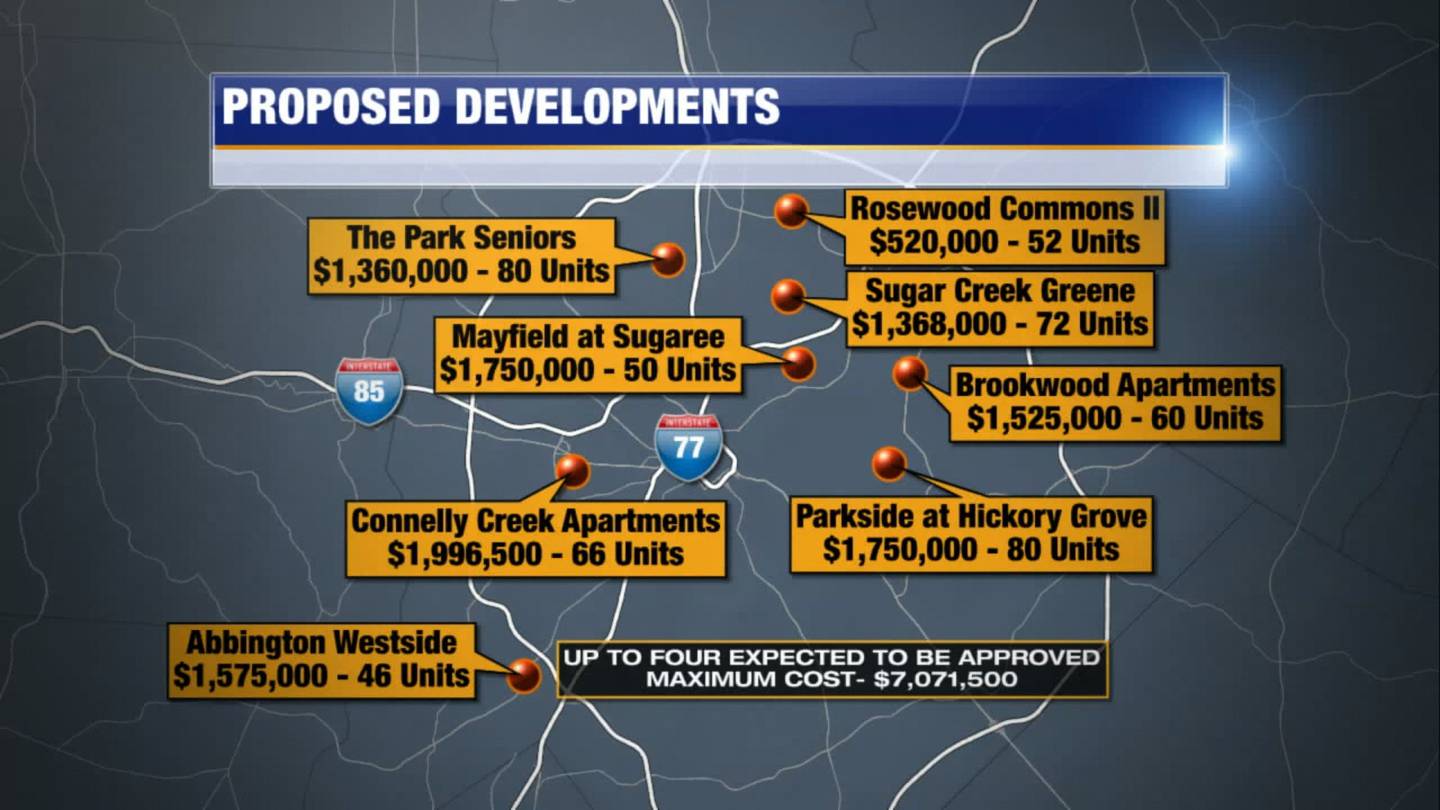 (map of proposed affordable housing developments)
Council members voted against the Parkside at Hickory Grove development because of opposition from residents.
"You know I am the queen of affordable housing but this doesn't smell right for me," said Mayor Vi Lyles.
[SPECIAL SECTION: Affordable Housing Crisis]
City leaders are trying to add more options because Charlotte needs 30,000 more affordable units.
People are moving to the city faster than home and apartments are being built.
From 2010 to 2017, nearly 90,000 units were added and, during that same time, about 300,000 people moved to the area.
[RELATED: Charlotte City Council considers nonprofit to manage affordable housing funds]
The rapid growth drove up prices, putting the biggest strain on low and middle-income families.
The next step in the city's process is to see which new projects for affordable housing will actually qualify for state-funded tax credits.
Cox Media Group