CHARLOTTE, N.C. — Justin "Duce" Oliver was 15 months old when he was rushed to Levine Children's Center last month after getting sick.
"Finally, he started throwing up real bad, and I noticed he started getting real dark and pale," his grandmother, Brenda Foster, said.
Oliver has been battling for his life in need of a double lung transplant. Channel 9 has learned that over the weekend, his miracle arrived.
His family said Oliver has a rare lung condition that he inherited and it was affecting his heart. It's called pulmonary veno-occlusive disease, which only two out of a million kids get.
[Transplant recipient meets family of organ donor shot, killed in Lancaster]
"They said there wasn't anything they could do for him," Foster said. "They gave him 48 hours to live."
The family refused to give up and the Texas Children's Hospital in Houston accepted the boy.
Justin was flown in on a medical flight, which was a risk because he could have died during transit.
"One thing, we trust in God," Foster said. "If God wanted to take him, we were still going on that journey."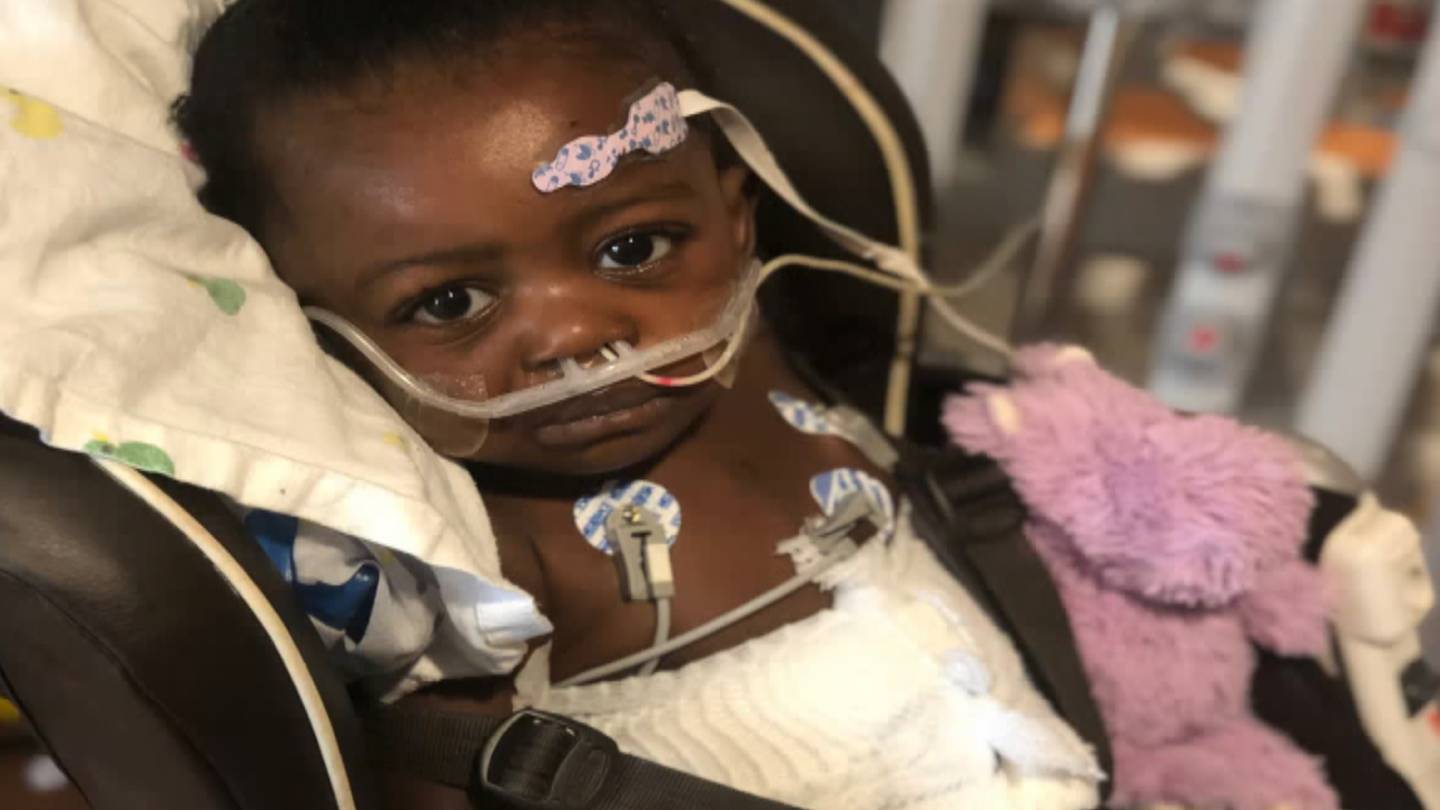 He was rushed into heart surgery in order to try something that had never been done before -- using two different machines to support the heart and lungs at the same time.
"We've never used that type of approach before so it's not something we've even read about which is why this is all unique," Dr. Tina Melicott and Dr. Ryan Coleman from Texas Children's said.
Doctors called the boy "Big Duce" because he was putting up a good fight.
His heart got better, but he needed a double lung transplant.
His new set of lungs came Thursday.
Foster said she is thankful for the doctors who saved her grandson's life, and she is also thankful for the family that donated the organs of their child so that Oliver could live.
"If I never get to meet them, I just want to tell them how grateful we are and how we love them," Foster said.
"We depend on the goodness of families that have suffered tragedies and lost their children," Melicott and Coleman said.
Oliver will spend the next two months in Houston.
Now that he has new lungs, doctors are hopeful that his heart will fully recover and that he will lead a normal life, even play sports if he wants too.
Read more top trending stories on wsoctv.com:
Cox Media Group