SALISBURY, N.C. — A Christmas controversy is taking one Rowan County community by storm five months before the holiday.
A holiday parade that has taken place for nearly 60 years will be canceled because organizers have received threats.
The community is shocked and angry.
"I think that's really cutting out the spirit of Christmas," resident Bryan Norton said.
"Canceling a parade, a Christmas parade that they do every year -- that's ridiculous," resident Liz Crunkleton said. "It's ridiculous. It really is."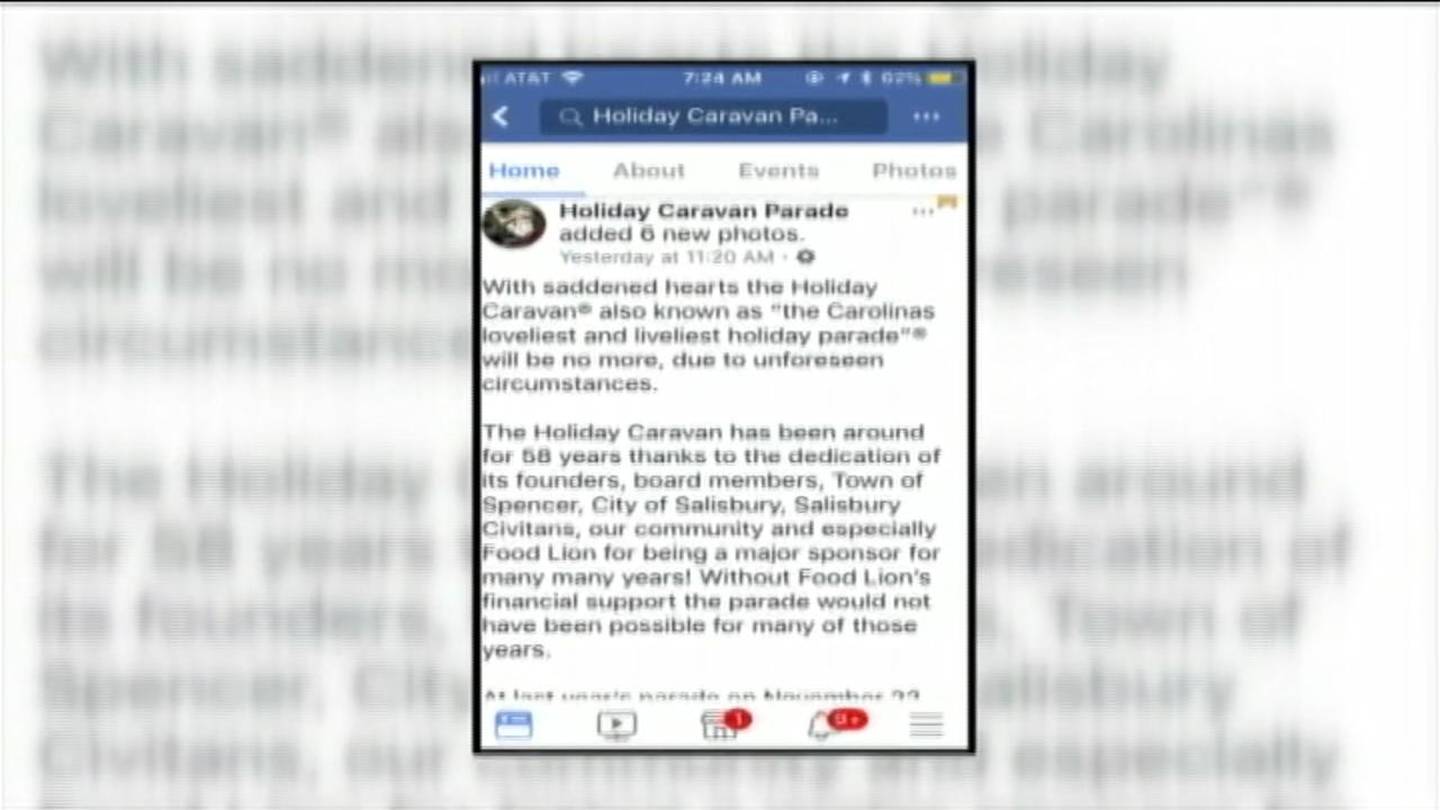 The Holiday Caravan Parade usually marches through the streets of Spencer and Salisbury.
However, this week the parade board posted to Facebook and said it was dissolving the parade due to hate mail, email, and threats.
Last year, the board booted a parade participant, Avita Pharmacy, from the parade due to non-compliance.
The board said Avita tried to display LGBTQ rainbow flags and other times that weren't pre-approved on the float.
In a statement, Avita Pharmacy said, in part, it would love to see the parade continue in a way that is "welcoming and inclusive of all groups."
"Hopefully, we'll be able to bring our communities together and still have our parade," Salisbury Mayor Al Higgins said.
She said that she and Spencer's mayor have reached out to the parade organizers to find a resolution.
Read more top trending stories on wsoctv.com:
Cox Media Group