CHARLOTTE, N.C. — The Charlotte-Mecklenburg Police Department is handing out messages reminding people they do not enforce immigration laws.
The department said it thinks this new operation is the best way to try and bridge the growing divide between Latinos and law enforcement.
CMPD said it got a black eye when U.S. Immigration and Customs Enforcement started ramping up its raids. So officers are now trying to remind Latinos they don't have to be afraid to call 911 when they need help.
[ [RELATED: Witnesses claim several people arrested by ICE agents across Charlotte] ]
Many families said they don't know there is a difference between CMPD and ICE because federal immigration agents wear similar police vests.
CMPD said it is trying to clear up the confusion.
Officers said they are asking store owners and apartment managers to share new messages, telling families they won't be deported if they call 911.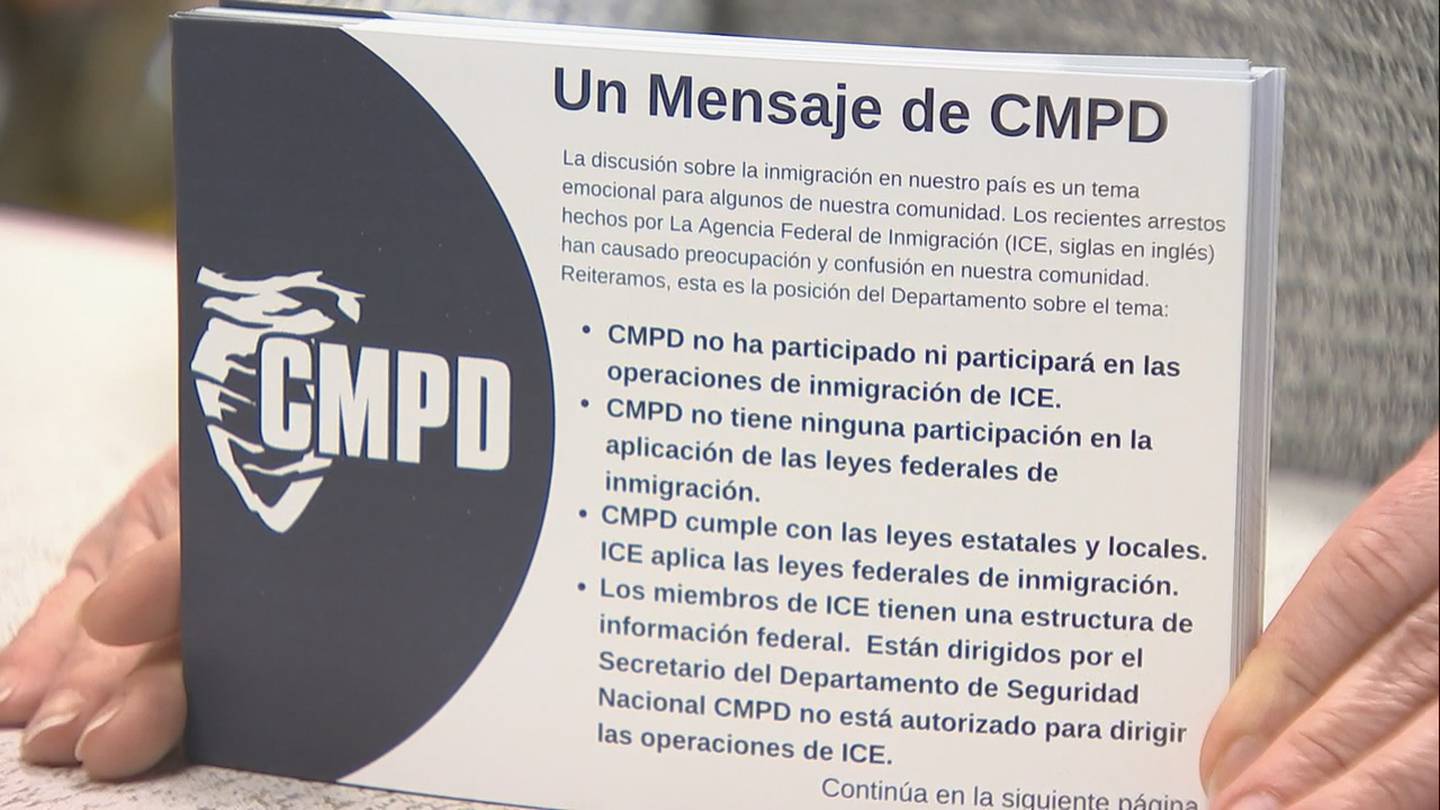 Jacke Roque, an owner of a grocery store in east Charlotte, told Channel 9 it's getting harder to pass that information along to customers.
[ [RELATED: Federal agents threaten Charlotte city councilman with arrest] ]
"They don't want to shop. They don't want to get anything from anywhere because they are scared," said Roque.
She said so many families are worried about federal agents they aren't going out anymore.
Some CMPD officers said they are even giving out their own cellphone numbers, so families afraid to call 911 will have someone to call if they need help.
Cox Media Group