CHARLOTTE, N.C. — The Charlotte-Mecklenburg Police Department said two suspected armed robbers crashed in Lancaster County, killing one of them.
It happened around 5 a.m. at Rocky River Road and Flat Creek Road.
Police said a stolen Lexus SUV collided with a tractor-trailer. The driver, 26-year-old Rontavious Shawn Clark, was pronounced dead. Police said Clark had just gotten out of jail two days ago.
The passenger, 23-year-old Danneil Elijah Hughes, was taken to a hospital. He is wanted on charges of armed robbery.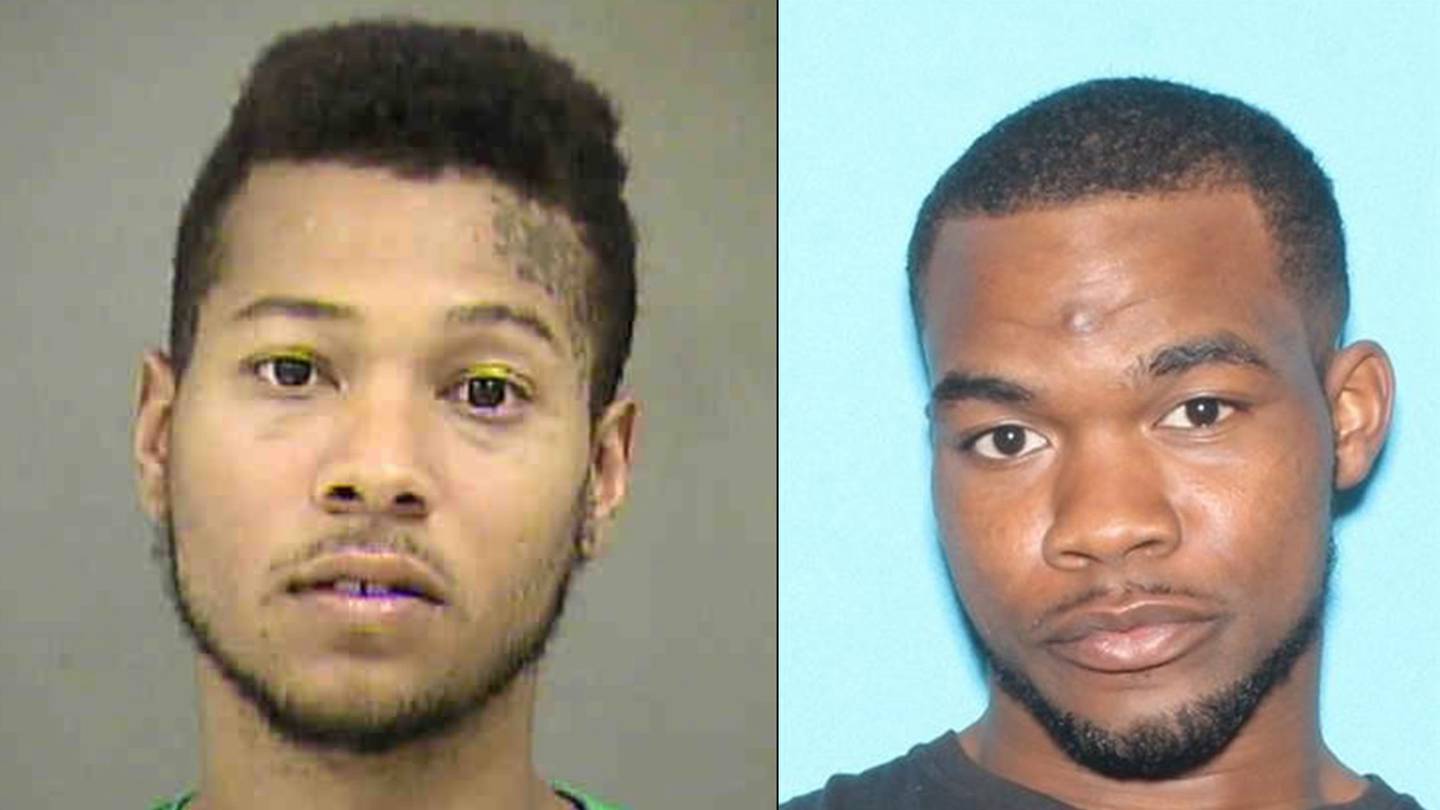 (Rontavious Clark,
Danneil
 Hughes)
They said the occupants of the vehicle matched the description of the suspects in four armed robberies.
Police said a person was robbed just after 3 a.m. along 8th Street near Davidson Street in Uptown Charlotte.
[ALSO READ: CMPD arrests suspect in series of armed robberies in east Charlotte Hispanic community]
They said the victim was not hurt, but a shot was fired by the suspects.
Jamie Glinski said he could only watch as the two men drove off in his Lexus SUV.
He said he gave them a ride because they were cold before one of the men pulled out a gun.
"There was nothing I could do. They already had a gun to my head," Glinski said. "Next thing I knew, they took me to an apartment complex and fired a gun at an apartment complex."
Glinksi said the two jumped out on 8th Street uptown and then pointed the gun at him, demanding his SUV.
"He turned the gun on me and said, 'I'll kill you too,'" Glinski said.
Police also said a 7-Eleven along Monroe Road was robbed around 3:45 a.m., followed by a Circle K a few miles away just 20 minutes later.
Detectives said they received additional information that the two suspects in the Charlotte cases also robbed a Sam's Mart on West John Street in Matthews.
"That's what they get for, you know, robbing stores and what not. (It's) Karma," said Cheryl Collins who saw the aftermath of the crash. "They lost their lives over just absolutely nothing."
Read more top trending stories on wsoctv.com:
Cox Media Group