CHARLOTTE, N.C. — A man died hours after he was shot by a Charlotte-Mecklenburg police officer in the parking lot of a west Charlotte apartment complex, authorities said.
Charlie Shoupe, 27, died at Carolinas Medical Center.
Officers were called Friday afternoon to the 3200 block of Timberbrook Drive, which is off Tuckaseegee Road.
Chopper 9 Skyzoom flew over the scene where a large part of the street was roped off with crime scene tape and several officers could be seen.
The Charlotte Fire Department and Medic responded to a suicide attempt call, and came across a man, identified as Shoupe, who was harming himself.
Viewer video obtained by Channel 9 showed Charlotte firefighters trying to keep Shoupe calm. At one point, the video showed Shoupe raising a knife toward a firefighter; the firefighter stepped back, holding a baton. Shoupe is then seen in the video stabbing his own arm.
[IMAGES: Charlotte officer-involved shooting]
Firefighters and paramedics tried to provide medical care but alerted CMPD that Shoupe had a knife and wasn't cooperating. CFD also told CMPD that Shoupe had said he wanted police to shoot him.
Investigators said Officer Daniel Flynn, an 11-year-veteran, arrived at the scene and encountered Shoupe, who still had the knife with him. Investigators said Shoupe charged at Flynn.
"The subject was indeed armed, there was (an) imminent threat the officer perceived and he fired his weapon at least once that we know of right now, striking the subject," Putney said.
Authorities said that Flynn repeatedly told Shoupe to drop the knife and retreated multiple times to try and put distance between the two of them. Shoupe refused and Flynn fired his gun, officials said.
Witnesses told Channel 9 that at least nine shots were fired.
"He charged at the police with a knife or something in his hand," a witness said. "The cop didn't want to shoot. He begged him to stop, but he wouldn't stop."
The witness who didn't want to be identified told Channel 9 that Shoupe was not listening to what police told him to do.
"He was acting irate. The police showed up, he charged at the police with, like, a knife or something in his hand. The police begged him to stop, wouldn't stop. He chased him around the car and then I just heard six shots," the witness said.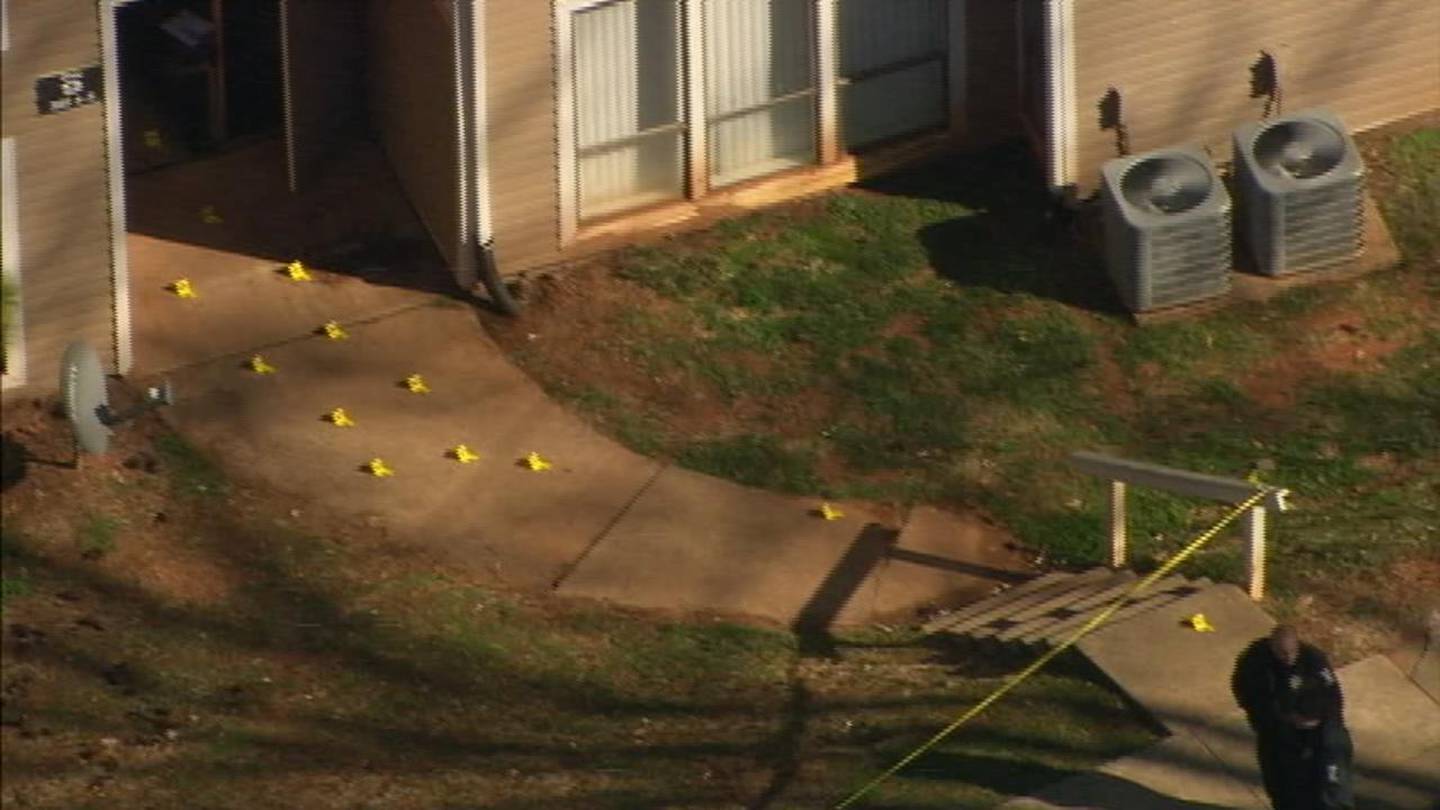 No officers were hurt during the encounter.
Channel 9 learned that Shoupe has a history of police encounters. He has been arrested on a couple of minor marijuana charges and one simple assault charge.
Witnesses said it was obvious Shoupe wanted police to kill him.
"He literally ran up on them, I know he wanted to die. He just said he wanted to die," the witness said.
CMPD said in a tweet, "Our thoughts are with all involved."
The Internal Affairs Bureau will conduct an investigation into the officer-involved shooting to determine whether CMPD policies and procedures were followed during the incident. Flynn has been placed on administrative leave during that investigation.
Flynn has been with CMPD since May 2006 and is assigned to patrol the Freedom Division.
Read more top trending stories on wsoctv.com:
Cox Media Group