MECKLENBURG COUNTY, N.C. — Cintra, the company in charge of building the I-77 toll lanes in Mecklenburg County, was slapped with a hefty fine after one of its subcontractors drove a dump truck into a bridge last month.
The dump truck had its bed up when it smashed into the bridge in the I-77 toll construction zone, shutting down the interstate for an entire day.
Past I-77 toll road coverage
The North Carolina Department of Transportation fined Cintra more than $3 million.
Cintra officials said they are fighting the massive fine.
Chopper 9 flew over the backup the mess created.
"I am really ready for them to go back to Spain and leave North Carolina," Sen. Jeff Tarte, from Cornelius, said. "They have no business doing business here."
This isn't Cintra's first fine from NCDOT. In March 2017, the company was docked $10,000. It was fined $1.46 million in May 2017 and $412,500 in June 2017.
Tarte said he is fed up with Cintra.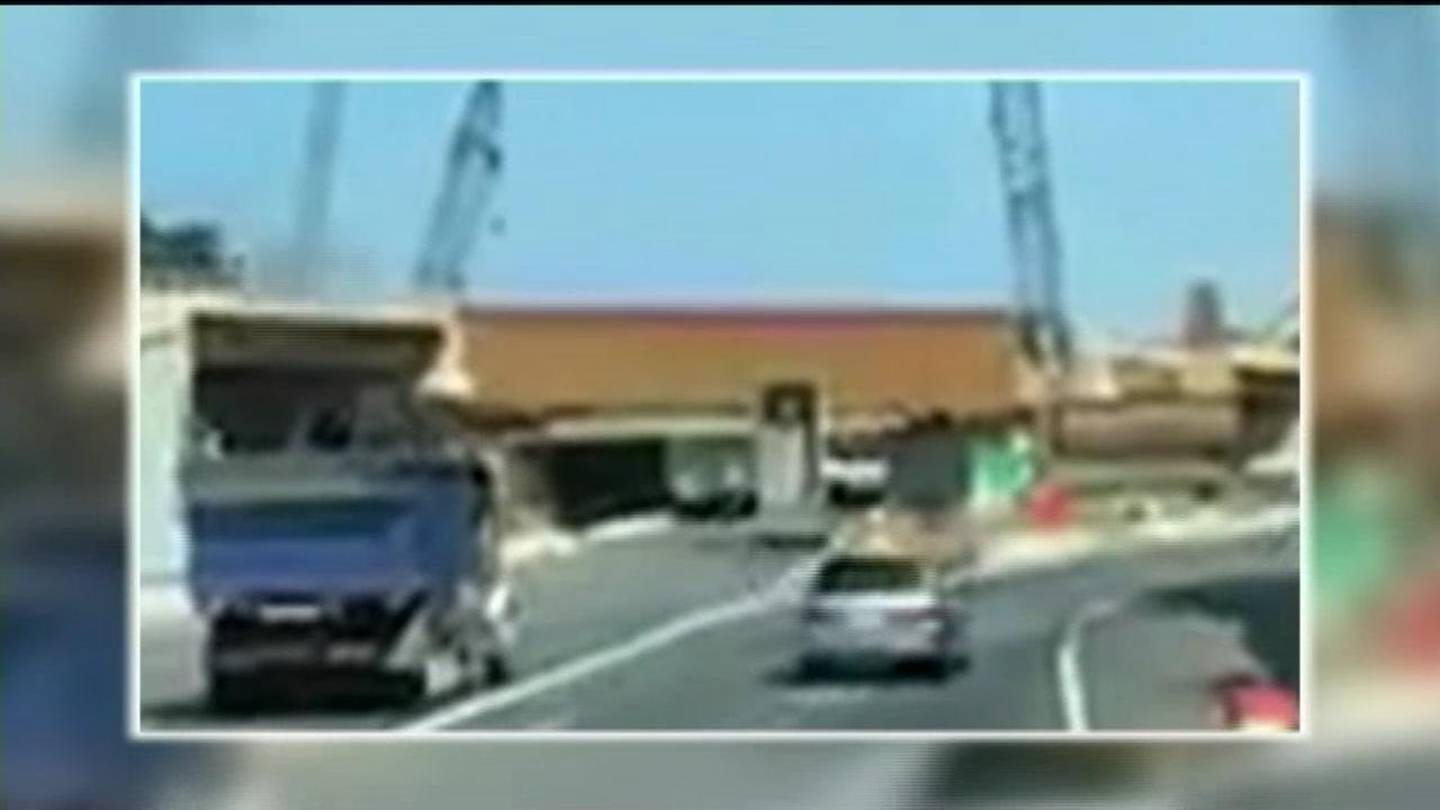 "I just feel like Cintra and I-77 Mobility Partners are just thumbing their nose at all of us," he said.
Tarte has been in contact with Blue Max Trucking, the company responsible for the crash.
He said the small business contracted by Cintra was told it had to foot the bill for the fine, but Cintra told Channel 9 it is challenging the fine.
Safety on I-77 remains the top concern for drivers and officials who are against the tolls.
"Unfortunately, you get numb to it and that's not good. We need to keep our guard up," Mecklenburg County Commissioner Pat Cotham said.
NCDOT issued the fine because Cintra did something to cause the lanes to be unexpectedly closed, in this case, the contractor driving into a bridge.
Read more top trending stories on wsoctv.com:
Cox Media Group