CONCORD, N.C. — Police said they have found a teenage girl who was reported missing after last being seen walking to her school bus stop Wednesday morning.
The Cabarrus County Sheriff's Office said 15-year-old Caterina (Cat) Atadonna has been found safe after being reported missing Wednesday. She was last seen leaving her home on River Oaks Drive NW that morning.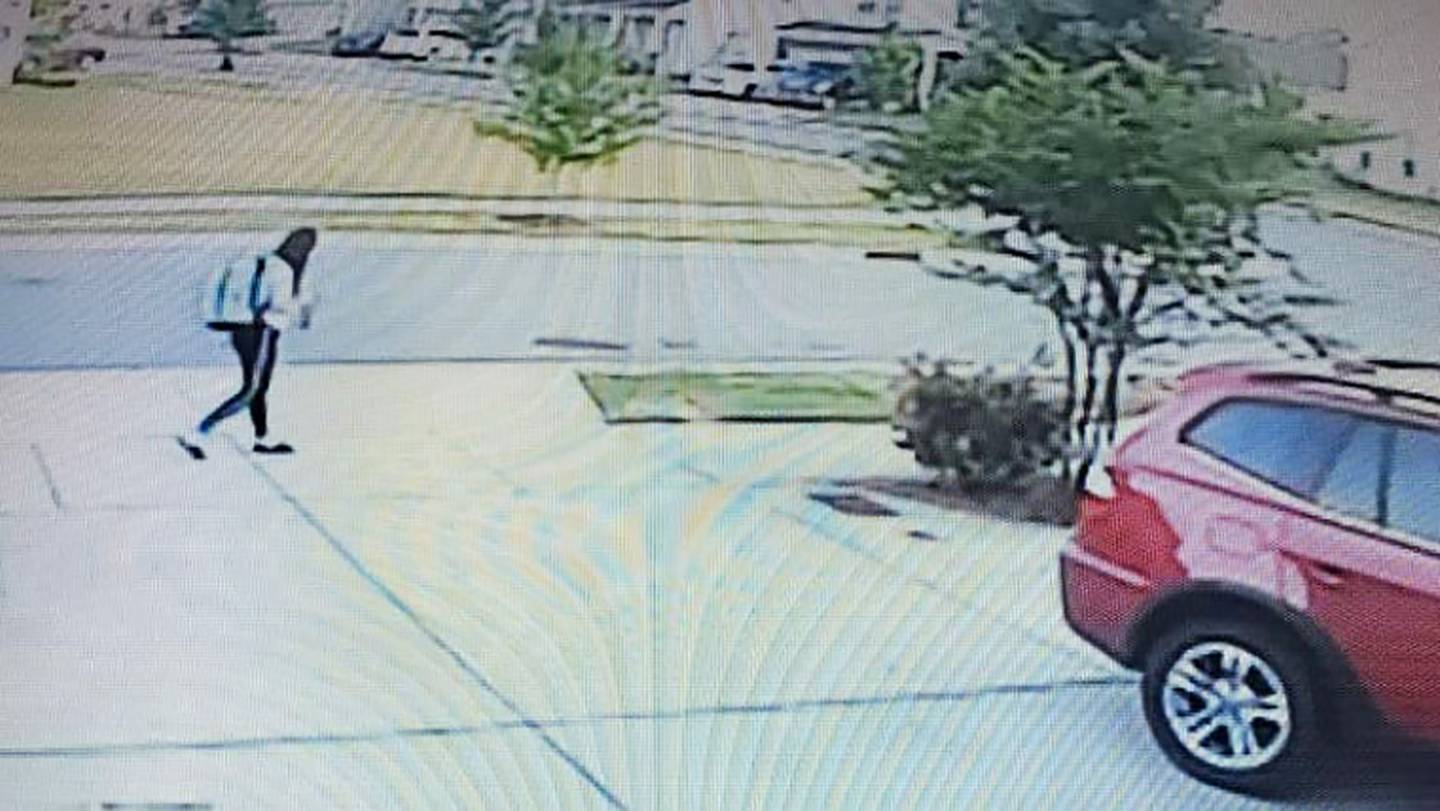 In neighborhood security camera images released by the Sheriff's Office, the girl can be seen walking on the sidewalk on Overlea Place at 6:21 a.m.
[ALSO READ: 'I chose life': Amanda Eller recounts ordeal after going missing during hike]
Four minutes earlier, a red 2004 Toyota Sequoia displaying South Carolina tag QLU-195 was spotted driving by.
Just after noon on Thursday, the Concord Police Department tweeted that Caterina was found safe at a home in Kannapolis with her boyfriend and has been returned to her mother.
Detectives said the boyfriend drives a burgundy Sequoia and that the SUV was at the home where the girl was found.
Investigators stressed that Caterina left her home voluntarily and was never abducted or taken against her will. They said Caterina even contacted her mother after being reported missing and had purposely gotten rid of her phone in an effort to not be found.
Channel 9 reporter Ken Lemon was in the neighborhood Thursday morning and spotted fliers created by the Concord Police Department posted throughout the area.
Anyone with information about the case is asked to call the Concord Police Department at 704-920-5000.
Check back with wsoctv.com for updates on this story.
Cox Media Group