BURKE COUNTY, N.C. — Troopers had to block a portion of Interstate 40 in Burke County Wednesday morning after a woman was killed in a crash.
The crash happened around 8 a.m. near exit 118 in the eastbound lanes, not far from Hildebran.
Investigators said a car and a tractor-trailer were heading westbound when witnesses said the big rig drifted over into the car's lane, causing the car to crash over the guardrail and go airborne.
The female driver did not survive. Her name has not been released.
The driver of the tractor-trailer, James Rochester III, said his vehicle never touched the woman's car though. He told Channel 9 that the woman lost control after pulling up alongside him and waving her arm, signaling that there may have been something wrong with the back of his trailer.
Troopers charged Rochester with misdemeanor death by motor vehicle and failure to maintain lane control.
Troopers had a detour set up and flew a drone over the scene to help their crash reconstruction team. The highway was reopened before noon.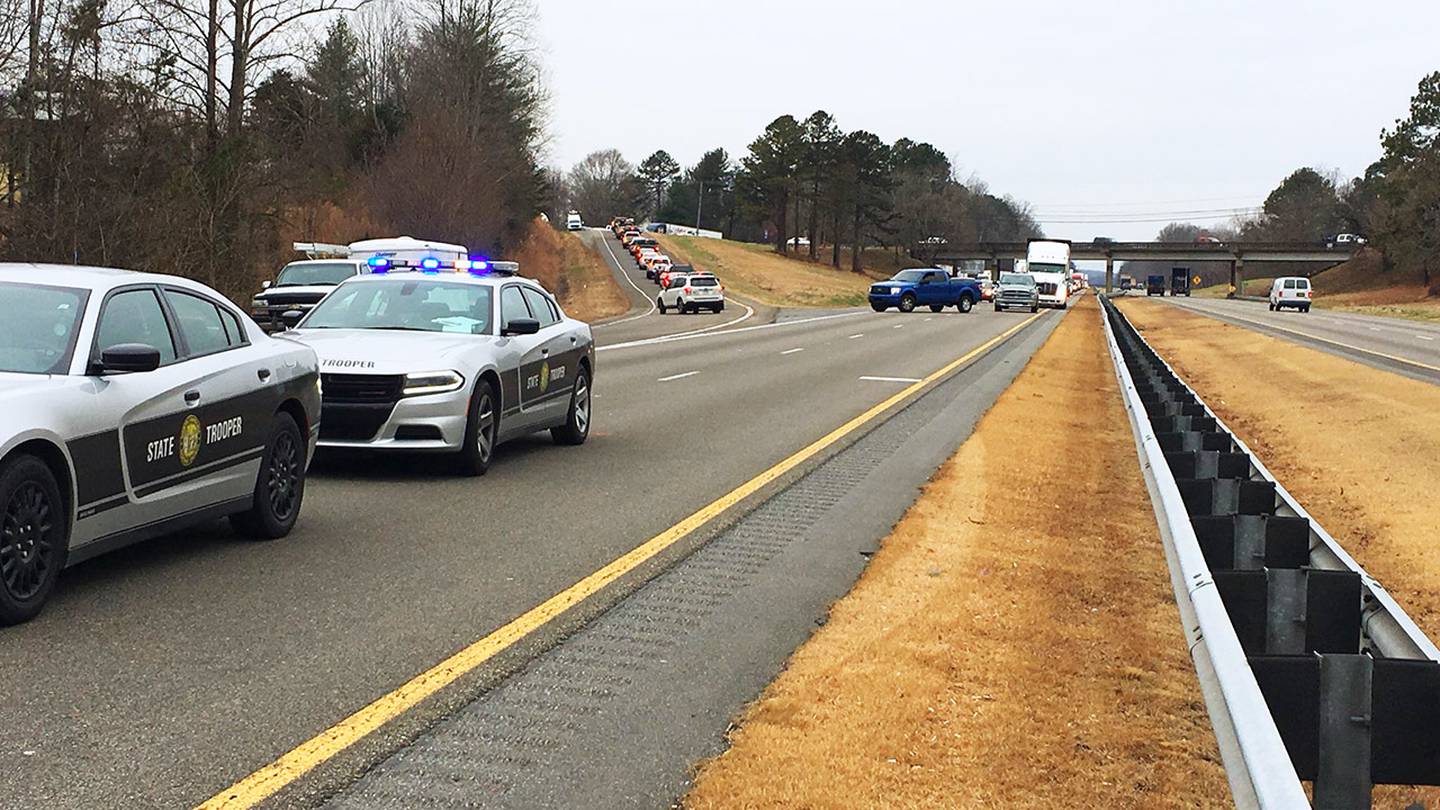 Check back with wsoctv.com for updates on this story.
Read more top trending stories on wsoctv.com:
Cox Media Group