HARRISBURG, N.C. — Firefighters responded to a hazardous materials leak Thursday morning at a company in Harrisburg.
The Harrisburg Fire Department and firefighters from Charlotte were sent around 9 a.m. to Galvan Industries, Inc. on Galvan Way, just off University City Boulevard.
Firefighters said they had to clean up a low-level acid leak.
One employee who was exposed to the acid was treated on the scene as a precaution, officials said, and more than two dozen employees had to be decontaminated.
Paramedics took one person to the hospital but said that injury was not related to the spill.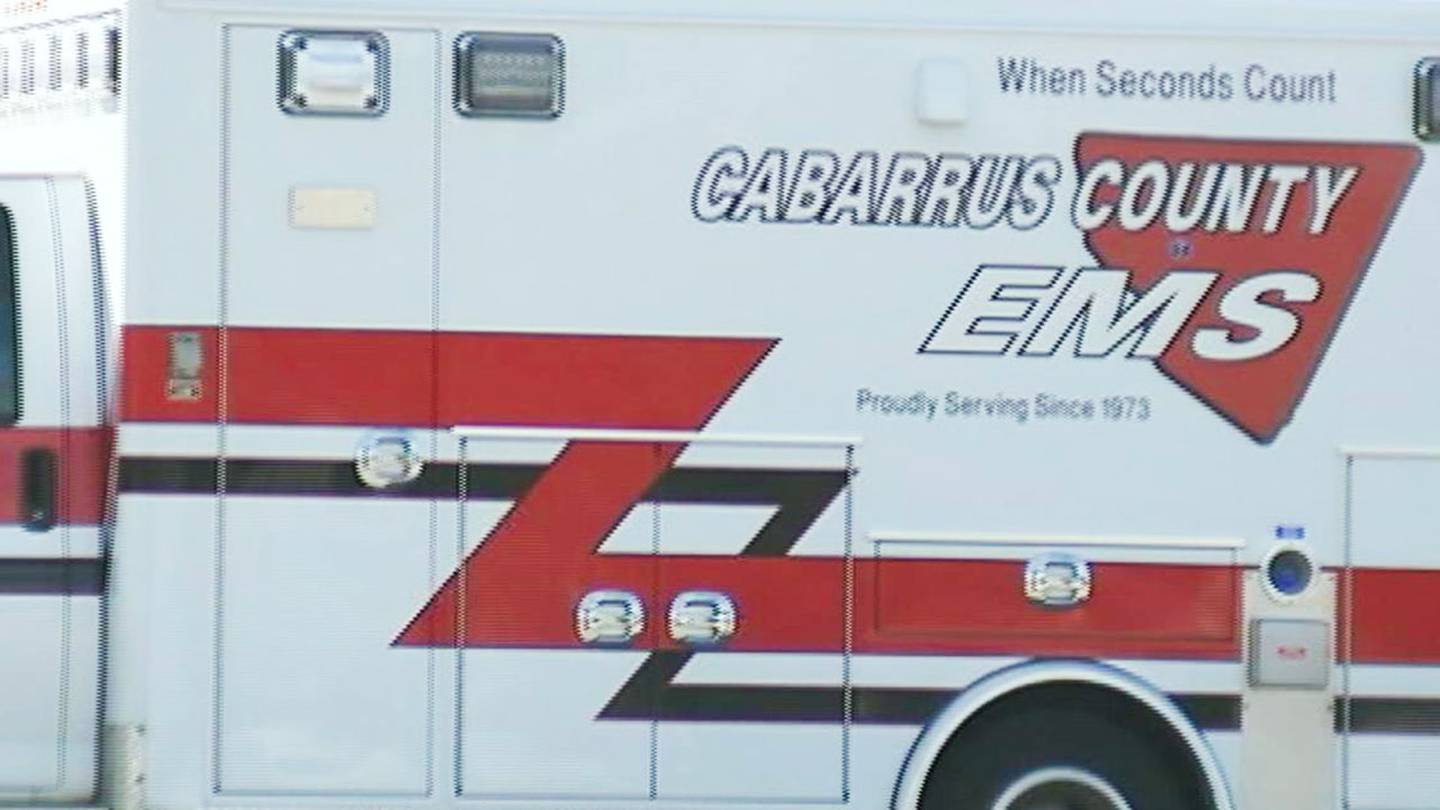 First responders told Channel 9 a pipe busted, causing the acid leak in the building.
Authorities stressed there was no health threat to the public and the leak was contained.
"This was a liquid product," said Tony Bateman, with MEDIC. "The danger would be contamination to the skin. Fortunately, no workers were contaminated. The only issue was the ongoing medical issue with that one employee."
Channel 9 learned that the Department of Environmental Quality, along with the Environmental Protection Agency, has been called to investigate.
The company works with galvanized steel and was the subject of a Channel 9 investigation earlier this summer after neighbors complained that machines that run at night produce large quantities of a rust-colored dust that settles on roofs, cars, sidewalks and parking lots.
[9 Investigates: Dust from Cabarrus County business worries neighbors]
Galvan has been at the location since the 1950s. Channel 9 went to the North Carolina Department of Environmental Quality in Mooresville and found records on the dust issue going back 12 years.
After one complaint in 2006, state regulators studied the issue and found dust levels above state standards and that the dust contained zinc and iron. Galvan was fined $30,000. That was later reduced to $25,000.
Nearby business owners, including Bonita Pickett, have complained for years about rust-colored dust in their parking lot.
"The air quality is much more of a concern to me than the other stuff is," said local business owner Lauren Hinson.
Galvan did not respond to a request for an on-camera interview. In a statement, officials with the company said it installed a state-of-the-art air-handling system in 2013 that it wasn't required to have.
[CLICK HERE TO READ THE FULL STATEMENT]
State inspectors have looked into two complaints since 2017 and found Galvan was using "controls" to keep the dust down. But, state officials acknowledged they don't check the facility at night.
Locals know Galvin Industries uses hazardous chemicals.
Bateman, a Charlotte EMT, warned the chemical that leaked is dangerous to touch or inhale.
"Well, the acid is a corrosive," Bateman said.
That's why neighboring business owners have continually called Channel 9 to investigate.
The state's environmental agency issues permits to companies like Galvan Industries.
Channel 9 found online records that show the state renewed the company's permit last year allowing them to "discharge air contaminants."
That permit has made it difficult for business owners to have Galvan Industries pay for the damage they believe is caused by the emissions.
Galvan Industries released the below statement about Thursday's acid leak:
Galvan Industries is investigating the cause of a spill of a solution containing a low concentration of acid that was contained on site at its Harrisburg facility this morning. The solution is used to treat metals to remove surface impurities before galvanizing. 
Galvan engineers are investigating the leakage from a process line that resulted in a small amount of the solution spilling onto a concrete pad outside one of Galvan's process buildings. Following company procedures, employees contained the spill to company property and cleaned it up without incident. There were no injuries.
Multiple agencies arrived on site, responding to a 911 call about the spill. Given the facility's proximity to county lines, this included fire and hazmat teams for Mecklenburg and Cabarrus counties.
Local hazmat crews confirmed the spill was contained and none of the material was released to nearby surface waters or other property. The North Carolina Department of Environmental Quality also confirmed with local hazmat crews that due to containment, there was no outstanding risk to surrounding property.
The investigation into this morning's spill is ongoing. The circumstances that resulted in the spill do not occur in the course of Galvan's normal operations. 
Galvan Industries is regularly inspected and monitored by state regulators, and is in compliance with all permit conditions and environmental regulations
Read more top trending stories on wsoctv.com:
Cox Media Group