GASTON COUNTY, N.C. — Exactly one week after tragedy struck, a Gaston County community is lifting a family in need, by praying.
After a trying week for many members of Venture Church, they gathered Sunday for the congregation's annual spring event.
It was planned for weeks since getting rained out on Easter Sunday.
Church leaders considered canceling it after two church members were killed in a crash last Sunday, but felt like the show of solidarity was needed.
"May we, as the church, rise up and live out the Gospel in a way that brings healing to the broken," pastor Austin Rammell said.
Last Sunday, the Self family had just left the church when police said Roger Self intentionally drove an SUV into the Surf and Turf Lodge in Bessemer City, hitting a table full of his own family members and killing his daughter, Katelyn Self, and daughter-in-law, Amanda Self.
PAST COVERAGE
"We just want to celebrate life and enjoy one another," Rammell said. "We're still praying hard and heavy for those that were victimized in that incident. Kate and Amanda are not with us and it hurts bad, Lord. But we know where they are."
Family members, who were sitting at that table last week were in the front row at Venture Church for an emotional worship service Sunday.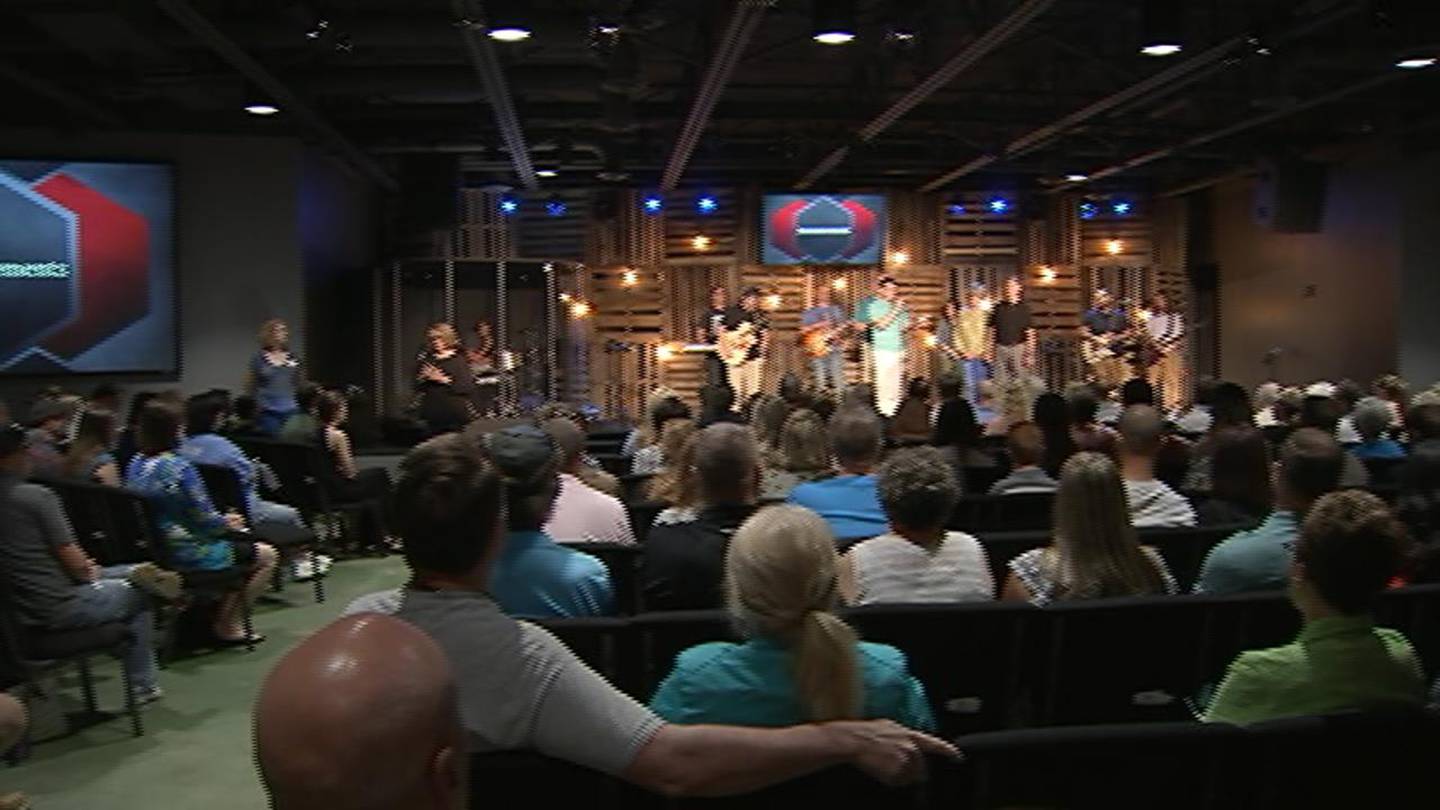 "For those family members to be there today spoke volumes to everybody else, that in the midst of their trial, they still want to worship and praise our savior," Rammell said.
Members of the church prayed for the Self family at three worship services.
Rammell told Channel 9 that Roger Self left church on May 20 and took his family to lunch before ramming his car into the restaurant, killing his daughter and daughter-in-law.
"It's just cool to see the community rally around this family this way and proclaiming their love of Christ," Rammell said.
Cox Media Group