NORTH MYRTLE BEACH, S.C. — The good Samaritan who helped save a boy trapped under water for nearly 10 minutes at a North Myrtle Beach resort spoke for the first time about the terrifying ordeal.
[MORE: Video shows boy nearly drown at North Myrtle Beach resort]
The North Myrtle Beach Department of Public Safety flew Shaun Skursky back to South Carolina to present him with a life-saving award.
Skursky, a corrections officer from Pennsylvania, said he was thankful that his experience working in prisons gave him the ability to act quickly.
Skursky's heroic actions were captured on surveillance video at the resort last month. The video shows two boys playing in a lazy river when one of them removed a drain cover, then got his leg stuck in a pipe.
He couldn't come up for air and the boy's friend called for help. That's when Skursky, with his own child, ran over and jumped into the water without hesitation.
He started giving the boy CPR underwater while trying to get the boy's leg free.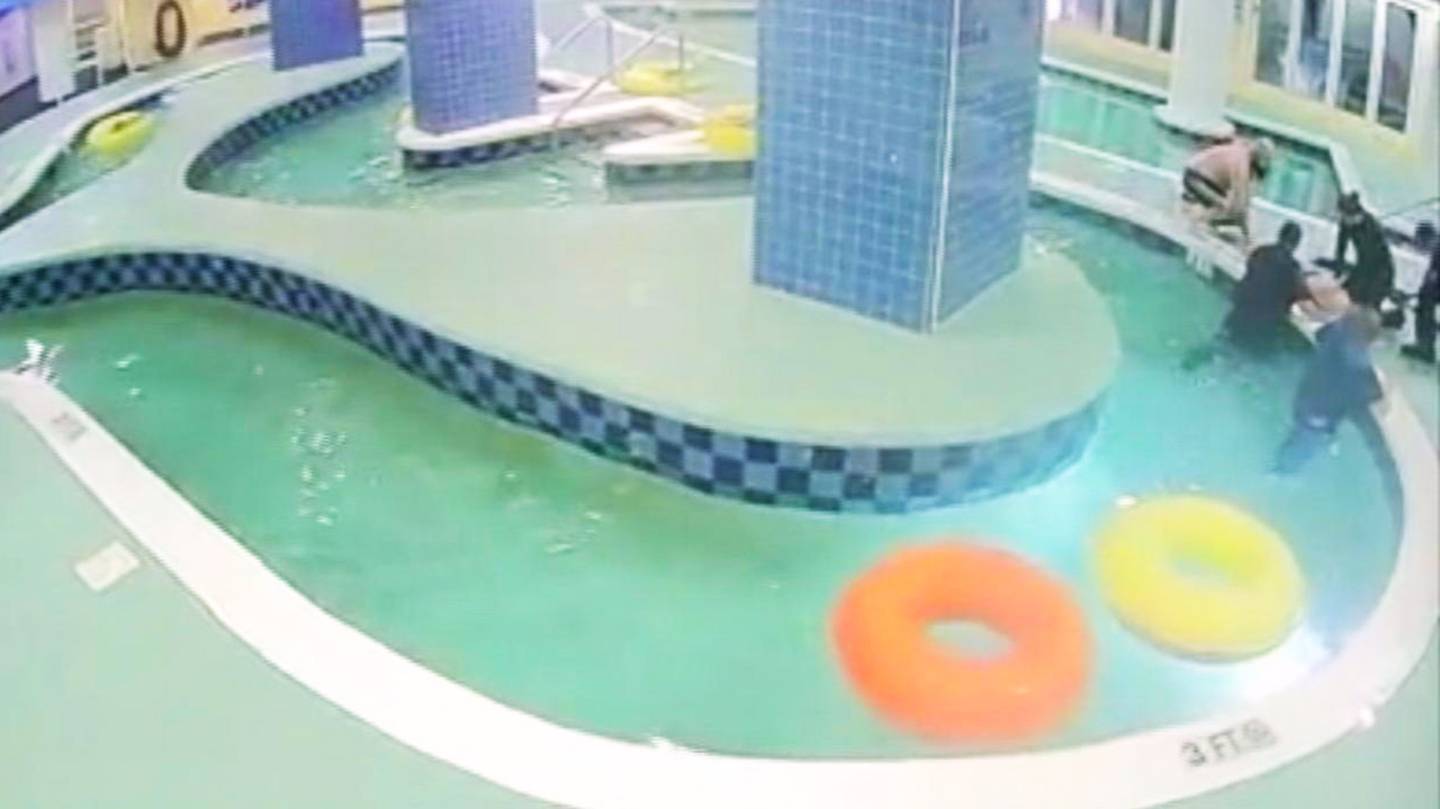 "I just dove under water and I started breathing into his mouth," Skursky said. "Every time I came up, I took another breath and when I went down, I blew my oxygen into his mouth, and on the way up, tried to pull him out and it just wasn't working."
After a few minutes, emergency responders arrived and eventually the boy s was freed from the pipe, but they said Skursky's actions may have prevented a tragedy.
They think the 12-year-old boy was underwater for eight minutes.
The child has recovered and has returned to school in Michigan.
Skursky said he hopes to see how the boy is doing and meet his family.
Read more top trending stories on wsoctv.com:
Cox Media Group