CHARLOTTE, N.C. — Thousands of hopeful contestants sang their hearts out in front of "American Idol" judges Friday in uptown Charlotte.
Before the sun was even up over the Queen City, Channel 9 crews watched as hundreds of people lined up for auditions. By 8 a.m., officials estimated roughly 2,000 people were already in line.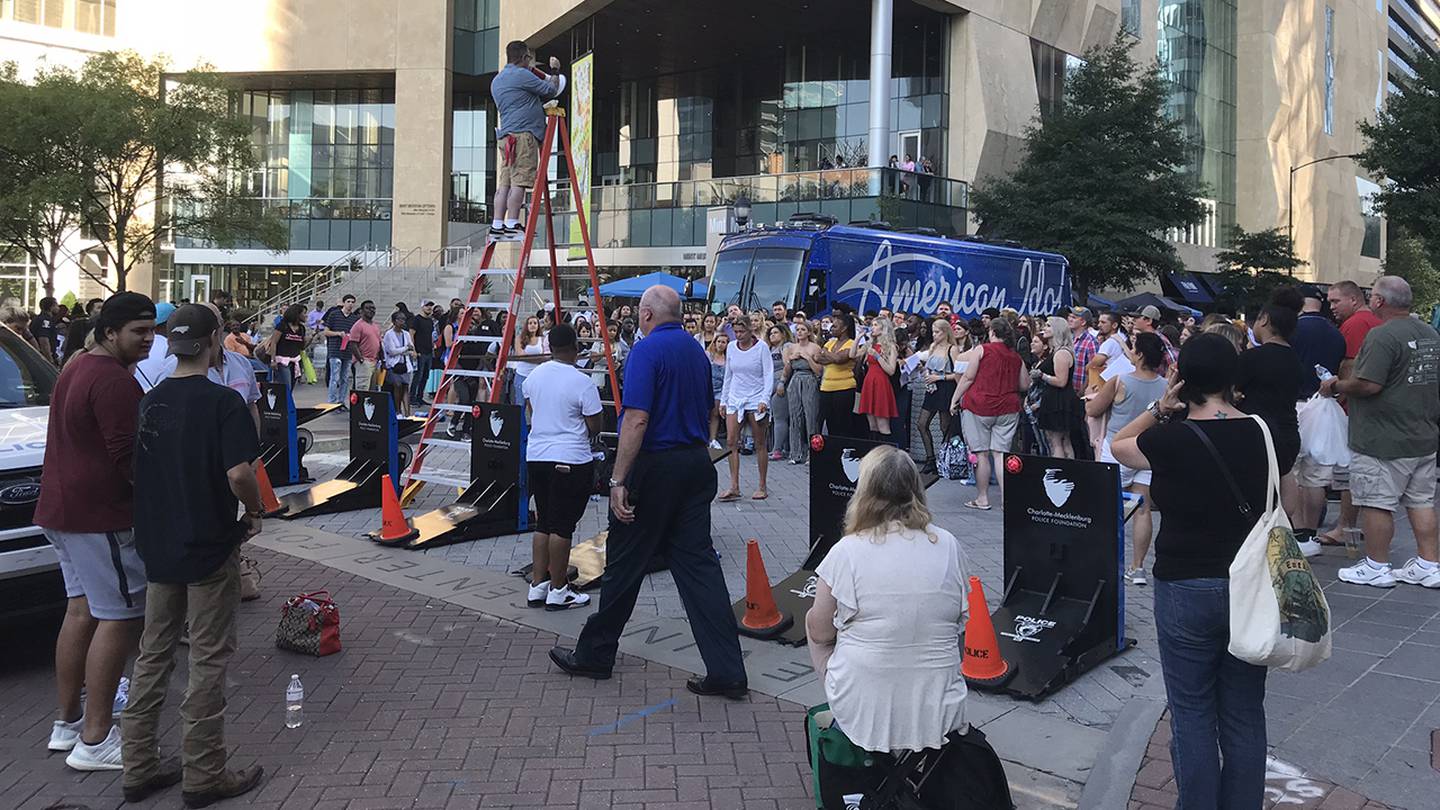 Channel 9's Blaine Tolison spoke to several hopefuls at the audition.
Contestant Joshua Doyle didn't make it to the next round, but he told Channel 9, "I got done what I needed to get done, I proved myself. That's all I needed to do."
[GALLERY: American Idol auditions in uptown Charlotte]
Dylan Laney, a contestant from Pageland, was in line for several hours before he made it to the winner's circle. "Hopefully, I can surprise a bunch of people with good news," said Laney.
Senior Supervising Producer, Patrick Lynn told Channel 9, it's not just about the voice.
"It's personality, story. All those things wrapped up into one," said Lynn.
There are thousands of auditions to get through, but as long as contestants are in line before 5 p.m., they'll get in front of a producer.
If you think you have what it takes, open-call auditions for the upcoming season will be held at the Levine Center for the Arts Plaza.
The American Idol crew has two buses on the east and west coast.
After Charlotte, the crew will travel to Richmond, Virginia for auditions on Monday.
[LINK: About American Idol auditions]
The national singing contest is in its second season on ABC, judged by artists Katy Perry, Luke Bryan and Lionel Richie.
Shannon O'Hara, a teenager from Mooresville, was in the spotlight in the spring. She earned a "golden ticket" and a trip to Hollywood.
She advises this year's performers to be prepared to wait.
"There's a lot of talent in Charlotte," she said.
Past coverage on Shannon O'Hara:
O'Hara, who just missed out on being among the top 14 contestants last season, spoke with Channel 9 reporter Stephanie Tinoco about this year's auditions and what contestants should expect.
"I'm hoping somebody from here will try and bring it home this season," O'Hara said. "It's a long, exhausting, absolutely worth-it experience, but it takes a lot. It really does take up your whole life."
O'Hara gave advice to those who are hoping to become the next "American Idol."
"Be prepared with a lot of music," O'Hara said. "If you do write songs, have an original in your back pocket and have a lot of options ready because they're going to ask for a lot of content."
O'Hara said she hasn't slowed down since she appeared on the show.
"You really have to continue putting in the work as an artist if you want to make it," O'Hara said.
Since the show, O'Hara has released two professional music videos. She is now working on launching a short album.
[LINK: Help Shannon O'Hara me her EP debut]
"I'm trying to raise $20,000 to create an EP," O'Hara said.
O'Hara said the album will be inspired by her faith in God to reach people everywhere.
"I really have a heart for young people, people who are just beginning in their faith, people who don't know who the Lord is," O'Hara said. "That's really where my heart is and that is where this music is coming from."
Read more top trending stories on wsoctv.com:
Cox Media Group