CHARLOTTE, N.C. — An ambitious project that will connect Bojangles Coliseum to Ovens Auditorium in east Charlotte broke ground on Tuesday.
The ground breaking ceremony will mark the beginning of construction for the connector facility between Bojangles' Coliseum and Ovens Auditorium. 
Channel 9's Mark Barber will be there, bringing you any updates on the project and the ceremony on Eyewitness News at 6.
The flashy, multi-million dollar building will add more room to the complex and bring it up to date.
Bojangles Coliseum and Ovens Auditorium were built in 1955.
Names such as Billy Graham, Aretha Franklin and Elvis Presley all drew enormous crowds but now that the complex is changing, city leaders are promising to move forward with a special nod to its past.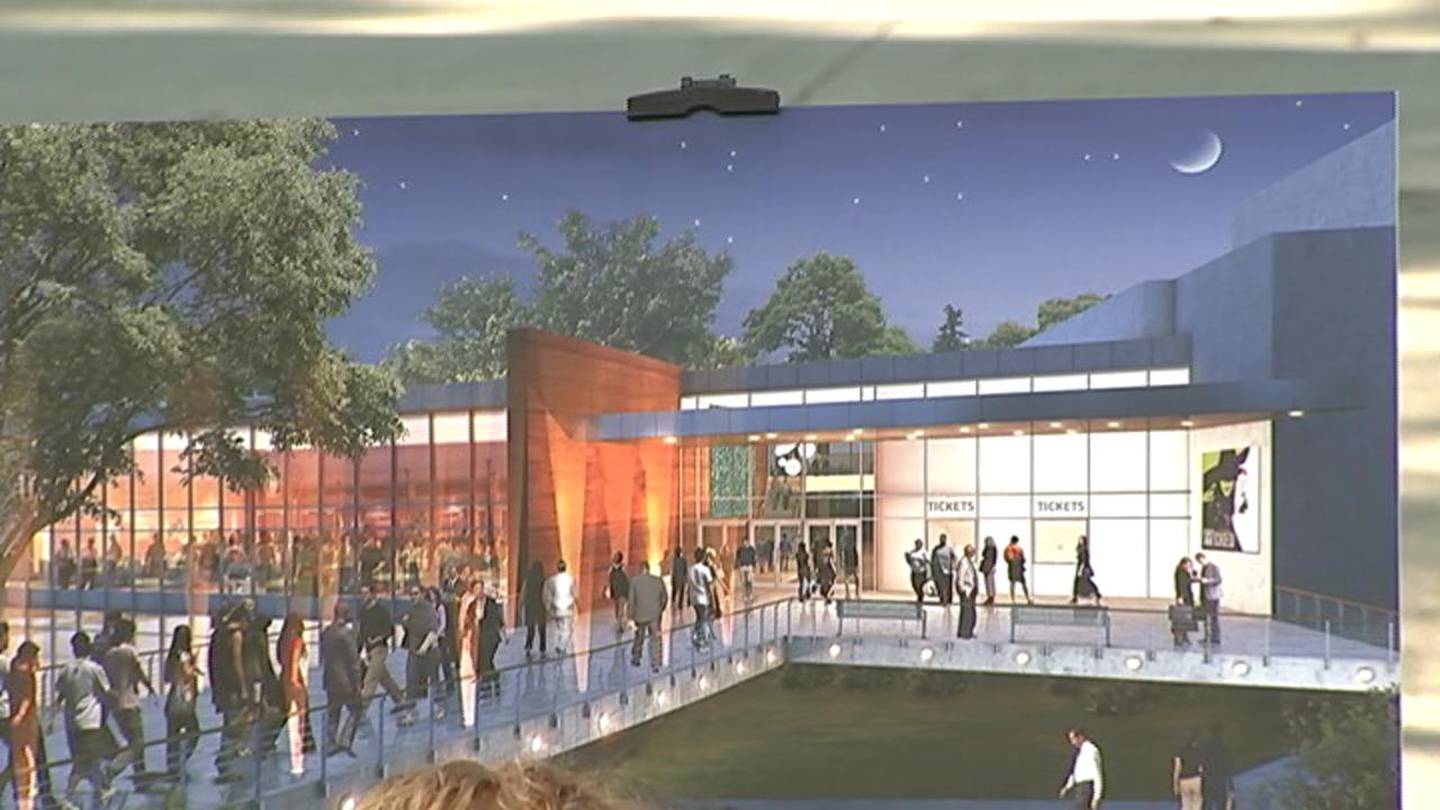 "I wish there was a way we could all mark a little notch that said, 'I've been here,'" Mayor Vi Lyles told a crowd gathered outside the coliseum during the groundbreaking ceremony.
Lyles grew up in Columbia, so anytime her family wanted to see a big show, she says they had to come to Bojangles Coliseum.
The Charlotte Regional Visitors Authority says it is working closely with the landmark commission to preserve the coliseum's history while adding new glitz and glam to the connecting facility.
CRVA CEO Tum Murray thinks it will give fans and performers a better experience.
He told Channel 9, "We filed all of the old event journals and have digitally logged all of the events that we've had over the past 60 years of the facilities, so we think we'll do a pretty good job of protecting it."
For years, the city of Charlotte has struggled to rejuvenate the Independence Boulevard corridor in a meaningful way. They think this project is key because it's a $20 million investment in east Charlotte.
Lyles said, "I think every step that we take moving forward is an idea of building momentum to improve the east side. The council has a recommendation on Eastland mall, we're doing this work and there's a lot done in between so yes, this is a catalyst."
City councilmember Larken Egleston thinks the next step would be tying the new facility to the rest of the city with the light rail.
"As we continue to discuss the future of rail in this city we need to make sure it's not only connected to neighborhoods but destinations," Egleston said.
[ [High school senior escorted off stage after dancing during graduation] ]
City Council approved a $17 million contract for the project in June and $1.5 million will come from the Tourism Capital Fund.
The new facility is expected to open in 2019, right on time to host some events for the Republican National Convention in 2020.
Read more top trending stories on wsoctv.com:
Cox Media Group