GASTON COUNTY, N.C. — State troopers had to shut down the northbound lanes of Highway 321 in Gaston County, just north of Dallas, after a fiery crash involving two tractor-trailers Thursday morning.
From viewer photos sent to Eyewitness News, a large plume of smoke could be seen a distance from the accident scene, and a tractor-trailer was engulfed in flames.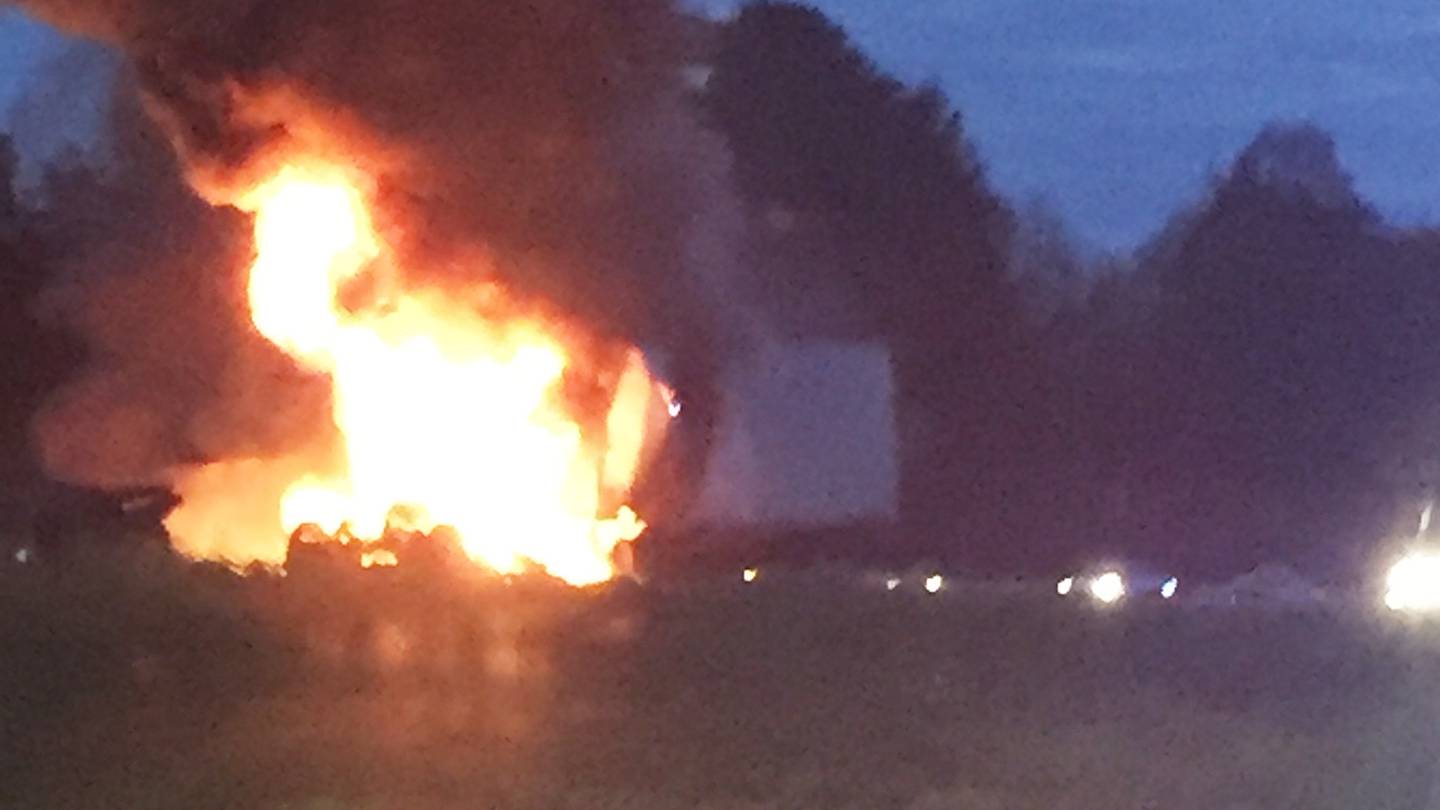 Troopers said the crash happened just after 6 p.m. in the northbound lanes, and that the road was closed at exit 17 near Hardin Road.
Investigators said one tractor-trailer rear-ended another and burst into flames.
No injuries were reported, and officials reopened the road before noon.
It appeared the rig that caught fire was hauling cans of soda and beer.
Troopers have not said what led to the wreck.
Read more top trending stories on wsoctv.com:
Cox Media Group