CHARLOTTE, N.C. — As dignitaries plan to visit Charlotte to say goodbye to the Rev. Billy Graham, our local leaders are sharing their stories about the impact he's had in the Queen City.
[ SPECIAL SECTION: Rev. Billy Graham, known as 'America's Pastor,' dies at 99 ]
Former North Carolina Gov. and Charlotte Mayor Pat McCrory had a special relationship with Graham, a man he referred to as Uncle Billy.
McCrory was emotional recalling his time with the beloved preacher but takes comfort knowing he is where he wanted to be.
LINK: OBITUARY FOR REV. BILLY GRAHAM
"We're all emotional and grieving but we have to remember Billy Graham is very happy at this point in time, because he knows he is in heaven," McCrory said.
Rev. Billy Graham, known as 'America's Pastor,' dies at 99
Charlotte Mayor Vi Lyles said Charlotte lost someone who gave so much to the community.
"Billy Graham is a monumental figure, forever etched in the history of Charlotte," Lyles said. "His compassion and selfless service changed the lives of millions and created a legacy of kindness and humanity for our region and all of North Carolina. Together, we mourn the loss of a great leader."
Graham was America's pastor and left an impact on everyone he came to know, including U.S. Rep. Robert Pittenger, R-NC, who first met him by being his caddy at a Pro-Am tournament in 1971.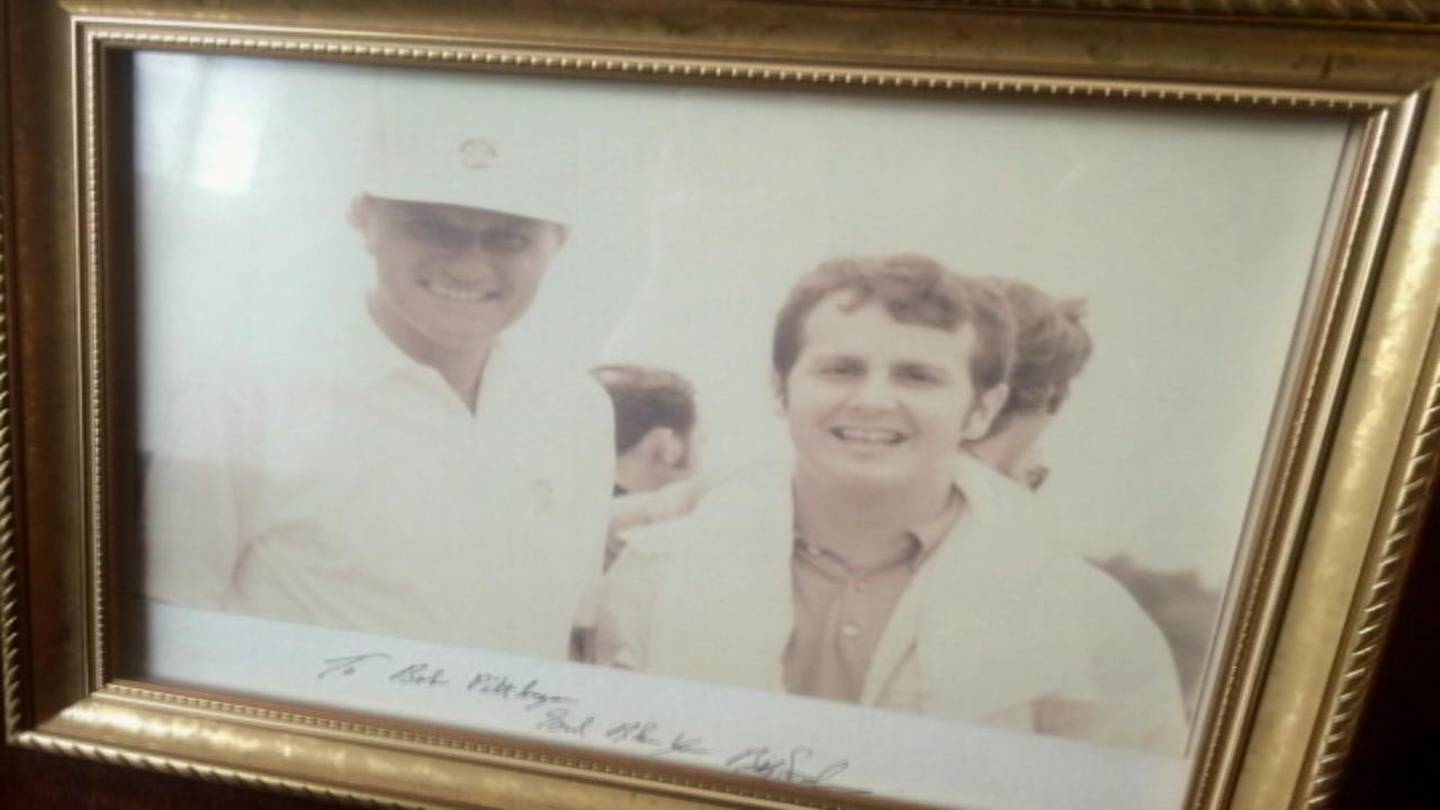 "He played with Bob Hope, Arnold Palmer and Byron Nelson," Pittenger said. "Of course, between Bob Hope and Dr. Graham, there were balls scattered everywhere."
PHOTOS: Billy Graham through the years
In return, the congressman received a Bible that he keeps in his Washington office.
"I think Charlotte will always be remembered as the town that grew up (with) Billy Graham," Pittenger said. "Billy Graham, by any measure, is probably the greatest citizen to come out of Mecklenburg County."
County Commissioner Jim Puckett wants to honor Graham by renaming Stephens Road Nature Preserve after him -- a peaceful place for people to reflect on his life.
"If anyone in our lifetime, or probably before or after mine, came close to living a life of biblical proportion, that's it," Puckett said.
The county will have to have a couple of public hearings to rename the nature preserve.
Cox Media Group