ROWAN COUNTY, N.C. — A man who authorities said was in the country illegally was arrested Tuesday, accused of trafficking marijuana across state lines through a scheme using FedEx.
According to the Rowan County Sheriff's Office, Yoshio Avila-Munoz, who has been in the United States illegally for 25 years, was arrested by federal, state and local authorities for transporting marijuana across state lines from California to North Carolina.
[ALSO READ: Some local sheriffs support border wall, citing influx of drug, human trafficking]
On Tuesday, the Concord Police Department was alerted to a suspicious FedEx package that was headed for a home on Tammy's Park Road in Salisbury. Authorities said a drug-sniffing K-9 alerted to the presence of narcotics coming from the package.
After getting a search warrant, authorities found 20 one-pound, vacuum-sealed bags of marijuana.
"I'm really aggravated," neighbor Jennifer Coffin said. "There (are) kids all over this park. He's got all this stuff and that's not right."
Investigators with the Rowan County Sheriff's Office, Concord Police Department, Salisbury Police Department, North Carolina State Bureau of Investigation and the United States Department of Homeland Security Investigations then delivered the package to the intended address.
[ALSO READ: Woman dressed as nun arrested for trafficking fentanyl, police say]
After it was delivered, officials said the man in the mobile home, Avila-Munoz, 37, brought it inside and later drove away. He was stopped by police at a convenience store in Faith, North Carolina, and was brought back to the mobile home where Rowan County deputies searched the space and found the package.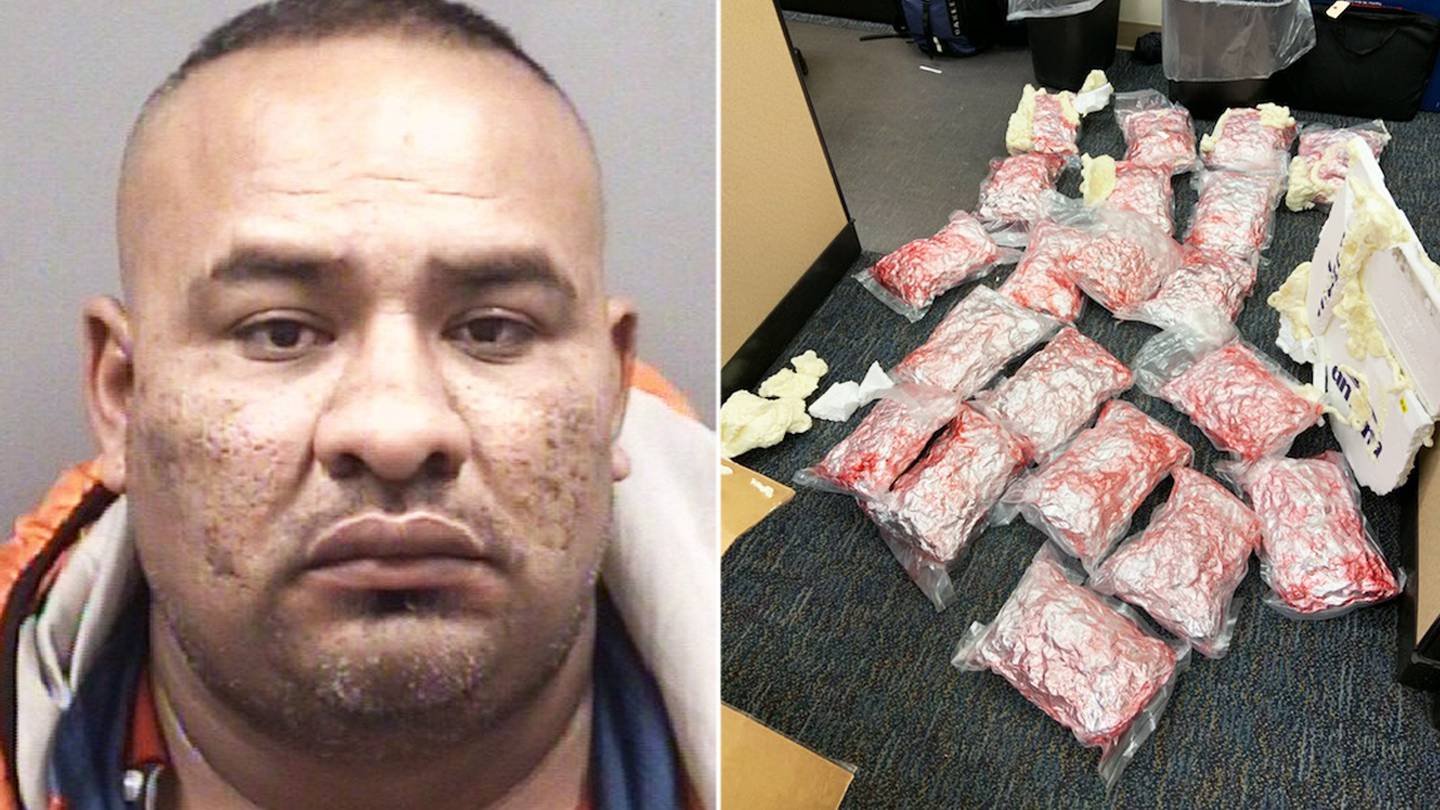 They also found evidence of other packages delivered from California, as well as a handgun, a shotgun, two rifles, methamphetamine and more marijuana.
The Sheriff's Office estimates the drugs seized are worth about $60,000.
[Deputies seize $30K worth of marijuana, gun arsenal from grandmother's house]
Avila-Munoz was charged with trafficking marijuana, possession of methamphetamine and maintaining a dwelling for keeping and selling controlled substances.
His bond was set at $1 million.
Immigration officials began to look for Avila-Muniz in 2004 in Cabarrus County, but he evaded arrest, according to the Rowan County Sheriff's Office.
"Through the investigation, we know it had at least been going on through November 2018, and it could have been going on much longer," said Chief Deputy David Ramsey, Rowan County Sheriff's Office. "We just don't know at this point."
He could face federal charges for possessing a firearm while in the United States illegally.
Cox Media Group