CALDWELL COUNTY, N.C. — The man behind a terrifying kidnapping and shooting Friday night told Channel 9 on Monday he did it because his former coworkers texted him nude pictures of his wife.
The Caldwell County Sheriff's Office has charged 25-year-old Brendan Withers with three counts of first-degree kidnapping and one count of attempted murder.
Police said a tip led them to take Withers into custody at Grace Hospital in Morganton Saturday. morning.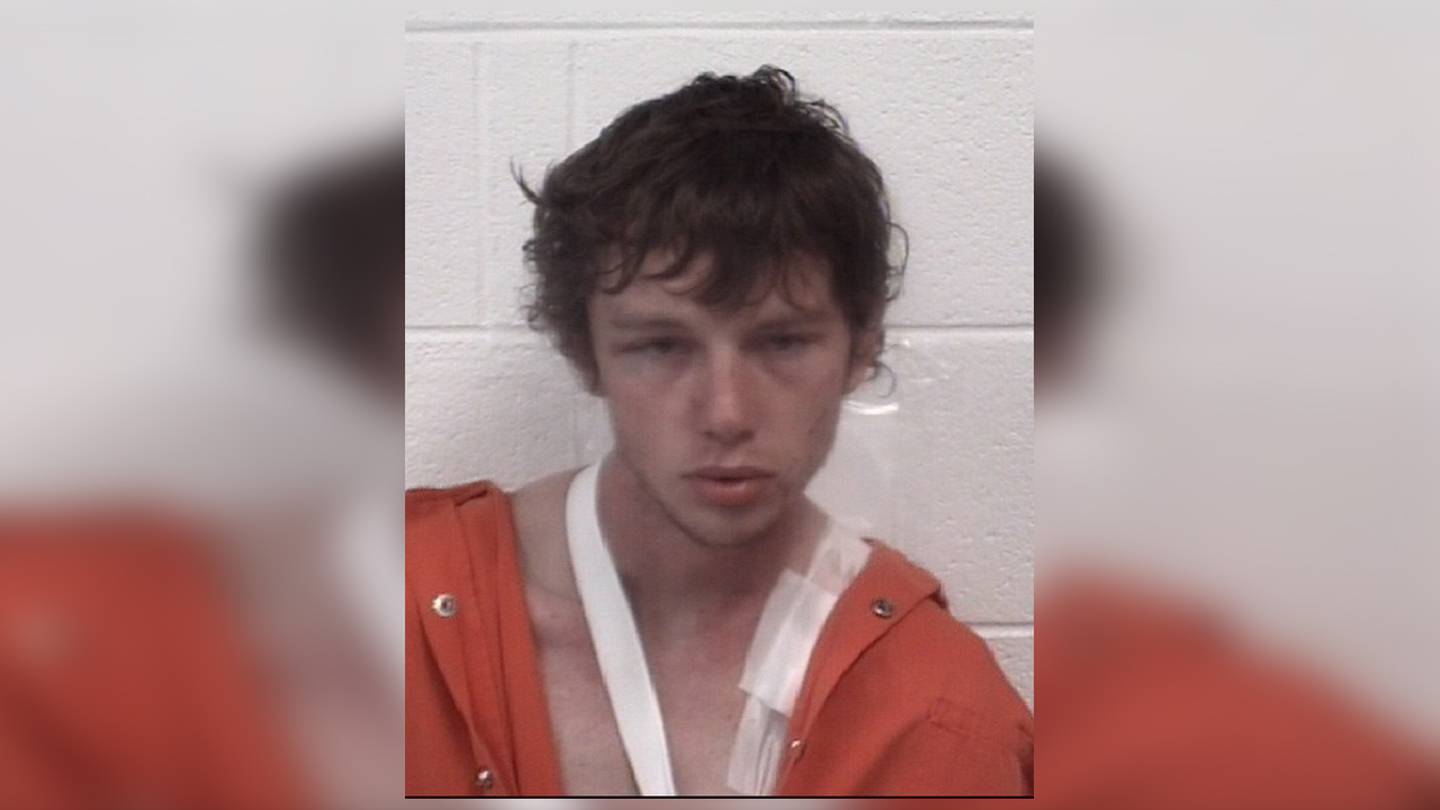 (Brendan Withers)
Authorities said three people were kidnapped from Kirby Maintenance and Lawn Care in Hickory and taken to Cannon Drive in Caldwell County, about 15 miles away, where one of them was shot.
Deputies were alerted to the incident in the Sawmills Community around 9 p.m. Friday. When they arrived, a victim was found suffering from multiple gunshot wounds and was taken to an area trauma center.
The other two people were unharmed, officials said.
Neighbor Rick Ruffner said he heard a loud crash followed by gunshots.
"He hit head-on into the tree out there," Ruffner said.
A stranger then started banging aggressively on his front door.
Ruffner said the man was in a panic and forced himself inside the Sawmill community home, claiming there were two other victims and a gunman just feet away.
"Saying that somebody was trying to kill him, please let him in, please let him in," Ruffner said.
Ruffner said the victim stayed with him until deputies arrived.
"His hands were taped and his feet were taped up and he said that somebody had kidnapped him and held him at gunpoint," Ruffner said.
Neighbor Tim Wilson said the man with gunshot wounds banged on his door begging for help.
"There was pounding," Wilson said. "I thought somebody was knocking it down, and (he) began to yell, 'Call 911! Call 911!'"
The neighbors are glad the suspected shooter has been caught.
"I hope that justice will serve him good," Ruffner said.
Investigators said they seized cell phones of the people involved. In court Monday, Channel 9 could clearly see the injuries to both of Withers' arms. The judge told him he could face 44 years in prison if convicted.
On his way to jail, he said, "I regret every bit of it. I wasn't in my right state of mind. They harassed my wife. They got pictures of her naked and sent them to me."
The man who was shot has been released from the hospital.
Read more top trending stories on wsoctv.com:
Cox Media Group