CHARLOTTE, N.C. — The NFL fined former Carolina Panthers owner Jerry Richardson $2.75 million following its investigation into sexual and racial misconduct in the workplace.
A portion of the fine will go straight to a group in Charlotte that cares for sexual assault victims.
Ten years ago, Marguerite Lee founded Beauty for Ashes Ministry Inc., a nonprofit group with a goal of offering resources and support for victims of domestic violence.
Lee is now still absorbing what the money will mean for her organization.
Lee's group is one of three that will split part of the fine.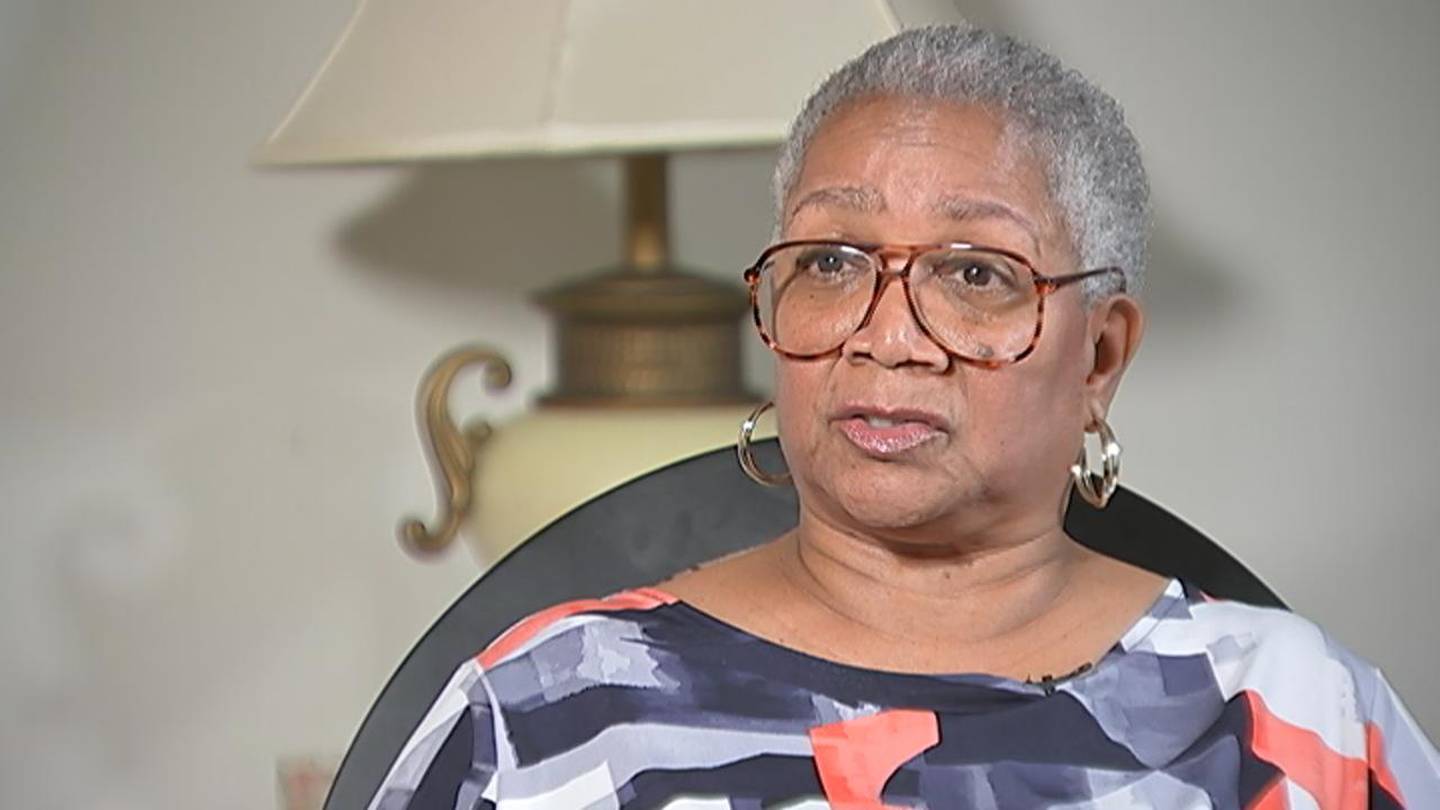 The other groups are in New York and Pennsylvania.
"I have prayed long and hard," Lee said. "I am saddened by the circumstances that bring it."
Lee has been operating out of her home for years, so with the donation she received, she's hoping to move out and offer the women who need it a safe place to call home.
"Not to be able to say to that female who has gotten up the courage to leave, 'I'm sorry, but I can't help you,' it's heartbreaking," Lee said.
Below is a list of the organizations that will receive some of the money:
Beauty for Ashes Ministry, Inc, based in Charlotte
Black Women's Blueprint, based in New York

Women of Color Network, Inc, based in Pennsylvania
Lee told Channel 9 reporter DaShawn Brown one of the NFL's advisors, Tony Porter, reached out to her this week.
Lee said NFL advisors interviewed her for two days before finalizing their decision.
"I think they were looking for some of the smaller grassroots organizations like Beauty for Ashes because it's very challenging to get funding when you're a small grassroots organization," Lee said.
Lee said she doesn't know how much of the fine will go directly to Beauty for Ashes.
The NFL identified two national groups to receive money as well, both of which deal specifically with addressing issues for women of color.
The league said Thursday the investigation conducted by former U.S. Attorney Mary Jo White substantiated the allegations against Richardson, that the improper conduct was limited to him and that the team and its ownership failed to report the allegations or any resolution agreements to the league.
The league also said most of the money will go toward organizations that address racial- and gender-based issues in and outside the workplace.
[PAST COVERAGE: Panthers owner Jerry Richardson to sell team at end of season]
Richardson put the team up for sale after a Sports Illustrated report in December that Richardson made sexually suggestive comments to women and on at least one occasion directed a racial slur at an African-American Panthers scout. The report also stated that the settlements came with non-disclosure requirements forbidding the parties from discussing the details.
Richardson has an agreement to sell the Panthers for a league-record $2.2 billion to hedge fund president and owner David Tepper. The league owners unanimously approved the sale last month, and NFL officials said the sale is expected to close in the next two weeks. Tepper is a former minority owner of the Pittsburgh Steelers.
[ [RELATED: 'Down-to-earth' billionaire will be next owner of Carolina Panthers] ]
Coach Ron Rivera declined to comment Thursday on Richardson's fine when reached by The Associated Press. General Manager Marty Hurney did not immediately return a message seeking comment.
White, who was appointed by NFL Commissioner Roger Goodell as the independent investigator, said her findings and recommendations are the product of a review that included interviews with team executives, former and current employees, document analysis and electronic records.
White states that the Panthers' anti-harassment and discrimination policy should help prevent a recurrence, and she and Goodell recommend the team report on its internal policies and procedures that address racial discrimination and sexual harassment claims, as well as related workplace issues, by the end of the year.
She also recommended the league prohibit non-disclosure agreements to limit the reporting of potential violations or cooperation with league investigations, require workplace misconduct claims to be reported to the league office, establish a confidential hotline for league and team employees to report workplace conduct issues and review policies and procedures with owners, team counsel and human resource executives.
The NFL said the recommendations will be presented to the league's Conduct Committee before the coming season.
NFL officials have said they didn't know about the allegations against Richardson until Dec. 15, the same day the Panthers issued a stunning news release first announcing its own investigation of Richardson's alleged workplace misconduct. That was followed two days later by the Sports Illustrated report that detailed Richardson's alleged misconduct and also by the announcement that Richardson would sell the team he founded.
The Panthers also promoted Tina Becker to chief operating officer in the wake of the investigation.
Last month, NFL owners approved the sale of the Panthers to David Tepper. That sale is expected to close in the next two weeks.
Read more top trending stories on wsoctv.com:
Cox Media Group