Officials said a North Carolina state trooper is under investigation after he posted a racially charged post on Instagram.
[RELATED: Tour guide accused of making disparaging remarks to students on field trip]
The post talks about slavery, prisoners and politics and refers to the media as "anti-American liberal communists."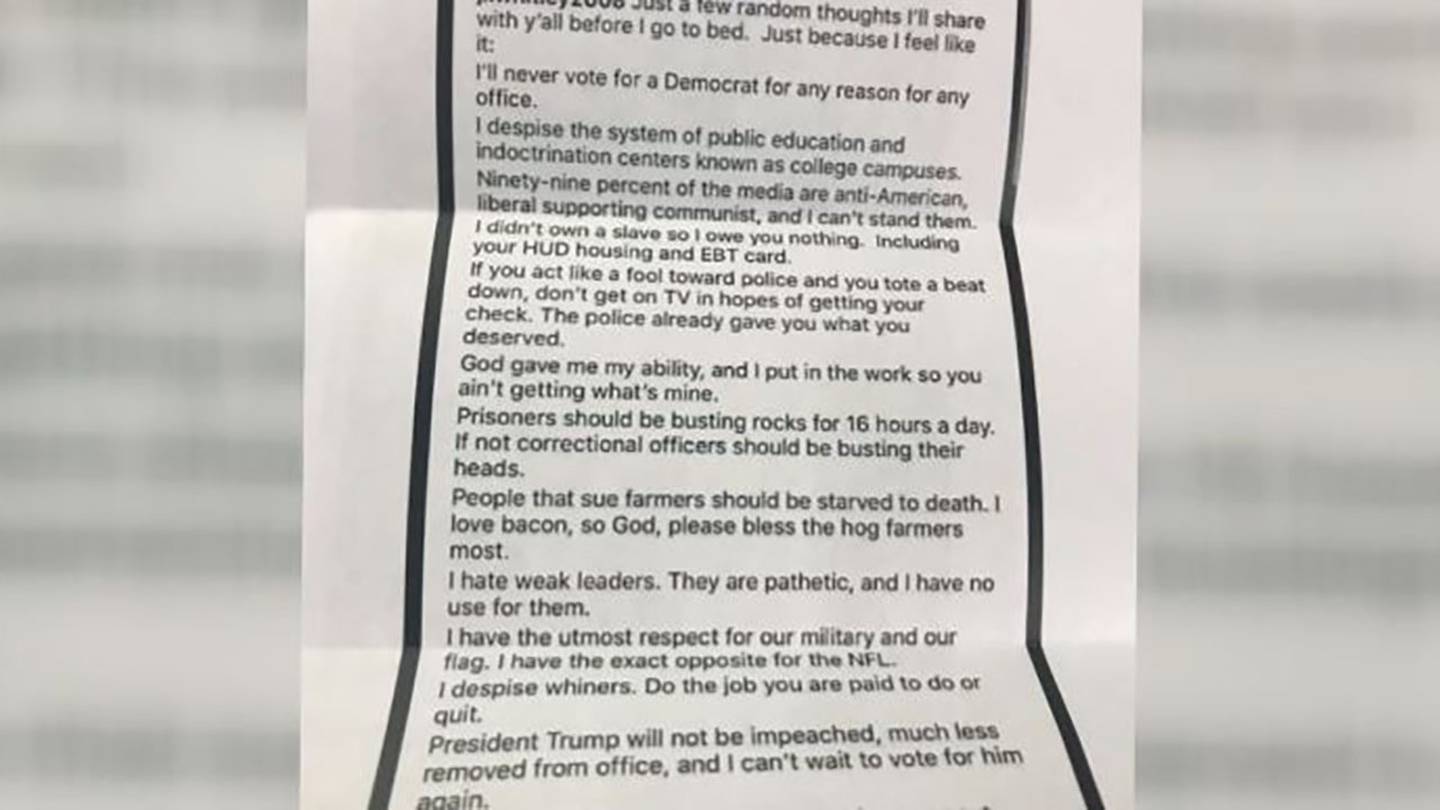 "I didn't own a slave so I owe you nothing, including your HUD housing and EBT card," he writes.
"People that sue hog farmers should be starved to death. I love bacon, so God please bless the hog farmers most," he continued.
Whitley also praised the work that police officers do, saluted the military, and talked about his disgust for the NFL.
The post ended with: "President Trump will not be impeached, much less removed from office, and I can't wait to vote for him again."
Highway patrol said Sgt. Jonathan Whitley has been placed on administrative duty during the investigation.
Check back with wsoctv.com for updates.
Read more top trending stories on wsoctv.com:
Cox Media Group