CHARLOTTE, N.C. — An anti-bullying group surprised two Charlotte girls whose families say are victims of bullying with tickets to the last Super Bowl.
Family members of the girls told reporter Stephanie Tinoco that those tickets never came through.
Channel 9 was at the First Baptist Church gym in December when they got the surprise on camera.
[Bullied Charlotte sisters surprised with Super Bowl tickets]
The girls are devastated and their parents said they don't know what to do because they don't have answers.
Teyoun McCombs and Christina Davis and their two girls thought they were going to the Super Bowl.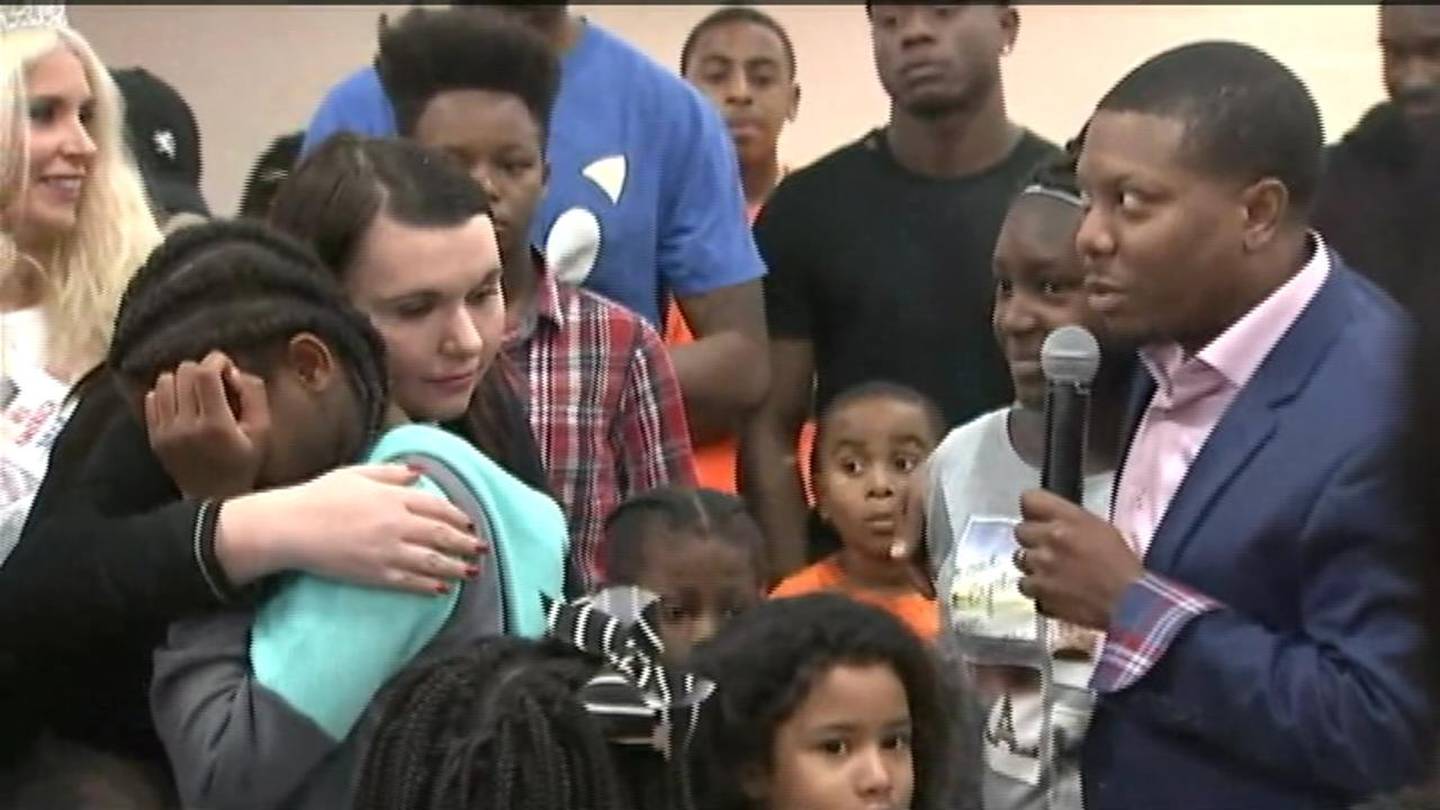 An organization out of Minnesota called Lync Worldwide partnered with Charlotte's Team Tru Blue for the event.
Family members said the organization paid for their airfare and stay in Minneapolis but on Super Bowl Sunday, the founder of Lync Worldwide was nowhere to be found.
The family simply stayed in a hotel room for five days and couldn't contact the founder.
A spokesperson with Team Tru Blue said kids from their group were promised tickets too.
Tru Blue leaders looked into the organization to make sure it was legit.
"We did. We did as much background work as we could," Team Tru Blue executive director Charles Robins said.
Team Tru Blue believes its group was used to try to make Lync Worldwide appear more legitimate.
"We completely severed anything that has anything to do with them," Robins said.
No money was collected during the December event.
Channel 9 has called and emailed the founder of Lync Worldwide repeatedly in the last two weeks to ask for an explanation about what happened with the Super Bowl tickets.
Calls and emails have not been returned.
Read more top trending stories on wsoctv.com:
Cox Media Group