SALISBURY, N.C. — Police arrested a man who is accused of murdering a man and a woman on Aug. 3 at a Salisbury park.
Willie Williams Jr., 33, was arrested without incident Wednesday afternoon in Greenville, North Carolina.
Williams was wanted for two murder charges in connection with the shooting deaths of Darryl Allen Wright, 34, and Sabrina Annette Curzi, 40, police said.
Police arrested two other men last month in connection with the double murder at the park on East Monroe Street.
Ronald Powers, 32, and Eugene Black Jr., 24, are in custody with the help of the public, officers said.
They are charged with robbery.
Police said Wright and Curzi were shot and killed Aug. 3 at a picnic gazebo in Towne Creek Park.
[IMAGES: Police investigate double homicide at Salisbury park]
Channel 9 crews watched as investigators placed evidence markers on the ground and a picnic table.
"If you go over there, the whole entire table smells like bleach," said Erica Thomas, who lives nearby.
(Eugene Black Jr., Ronald Powers Jr., Willie Williams Jr.)
"The violence is just overwhelming right now. especially at the park like this, any park where children would be at," said Nicholas McConneyhead, who lives nearby.
These are Salisbury's fifth and sixth homicides of 2018.
Homicides are up 20 percent over the same time last year, and the number of robberies has risen as well. Residents are fed up with violence in the city.
"That's two more unsolved murders in Salisbury, once again," resident Jackie Sullivan said.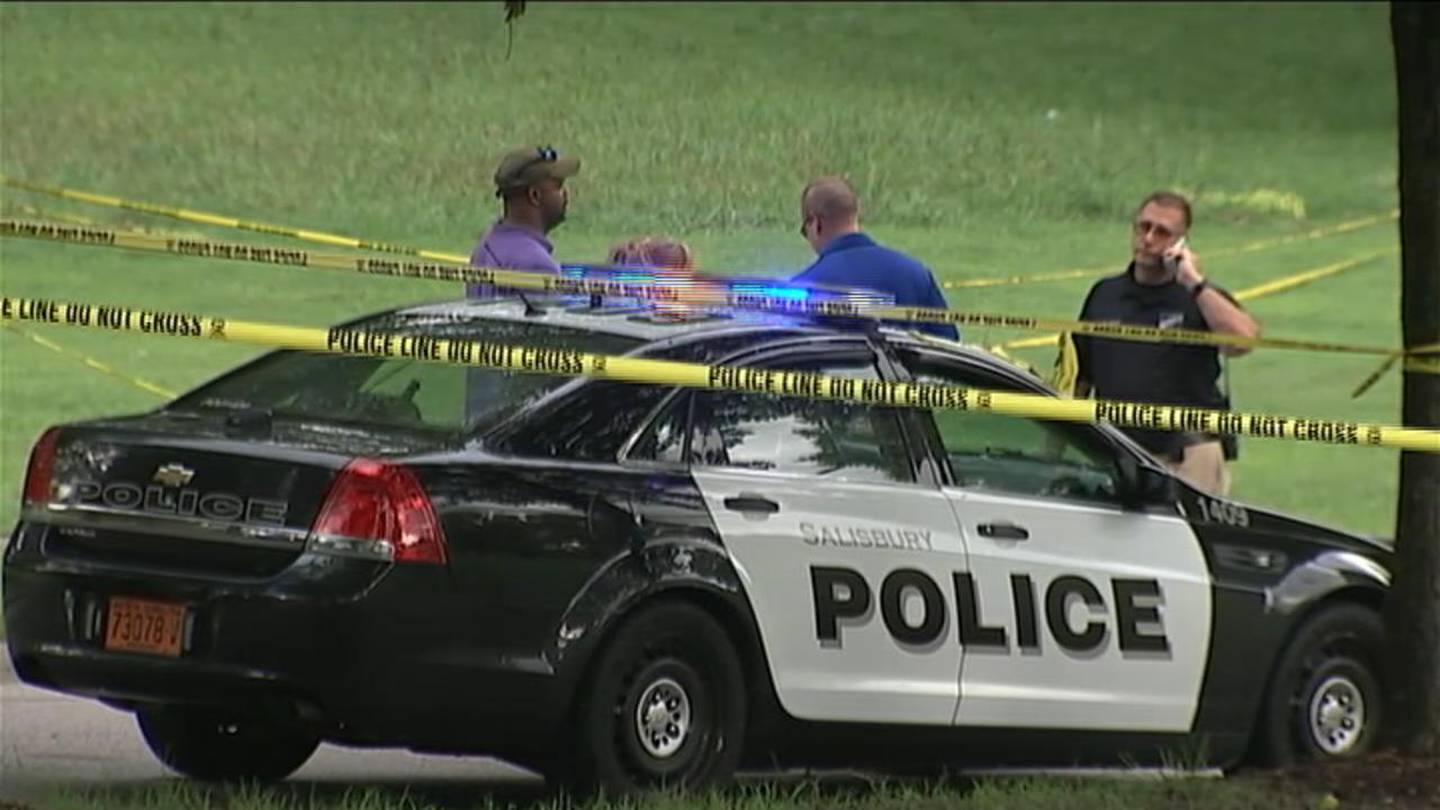 Michael McCullough's uncle lives near the park.
"This is a peaceful neighborhood," McCullough said. "Families have cookouts and things of that nature. It's surprising."
People who live nearby are worried about the violence and how it all unfolded at a family-friendly park.
They want whoever killed the man and woman off the streets.
"The fact that it's happening during the daylight means people are getting more brave and there's not much security or surveillance going on," Thomas said.
The State Bureau of Investigation responded to the scene, along with local authorities.
"We've got to stop having people dying from gun violence," Salisbury Police Chief Jerry Stokes said.
The police chief said the department is nearly fully staffed, with only one position open.
Suspects have been named in four of the homicides this year, Stokes said.
On Saturday, a Salisbury block party was held to help prevent crime as part of the week-long National Night Out.
The goal is to increase interaction between police and people in the city.
"I don't know what exactly is going on, but whatever is going on, it has to stop," Thomas said.
Read more top trending stories on wsoctv.com:
Cox Media Group