MATTHEWS, N.C. — School officials are walking back comments that bullying contributed to last week's deadly shooting at Butler High School.
Police are now saying the shooting resulted from a conflict among students.
Matthews police Chief Clark Pennington told Channel 9 via email that investigators believe the suspect and the victim had an ongoing dispute.
"At this point, we have uncovered no information that supports a claim of bullying in the typical sense of the word," Pennington said. "What we know is this stems from an ongoing conflict between our suspect and the victim relating back to an event at the Harris Teeter parking lot."
Police have asked district officials to stop talking about bullying in connection with the shooting, according to Tracy Russ, the chief communications officer for Charlotte-Mecklenburg Schools.
"We're leaving the conclusions about what happened to law enforcement," Russ said. "They will find out what happened and why. In the meantime, we're focusing on supporting the students' families."
Pennington said it's unfair to both families to discuss the case in detail before investigators have had time to gather all the information.
[Slain Butler HS student's father: 'My son lost his life over foolishness']
Bobby McKeithen was shot and killed in a hallway at Butler High School, according to investigators. Jatwan Cuffie, a 16-year-old fellow student, was charged with his killing.
One comment from Superintendent Clayton Wilcox made national headlines in the hours after the shooting.
"The conflict began with bullying that escalated out of control," Wilcox said last week. "As fear took over, a young person brought a gun to solve the problem."
Loved ones expressed frustration with the narrative at McKeithen's funeral Saturday.
"That went nationwide," Mario Black said from the pulpit at Progressive Baptist Church to a sanctuary full of grieving friends and family. "Bobby was not a bully."
Russ said the superintendent's statement was misunderstood.
"The superintendent's comments were about the entire series of events and incidents," Russ said. "He was not attributing that to any specific person."
Russ said the district's definition of bullying is very broad.
"There were threats of violence. There had been some altercation prior," Russ said. "To the district, that starts to look like something that may be bullying."
Police interviewed Cuffie after his arrest. According to arrest records, Cuffie described ongoing "beef" involving several students, including McKeithen.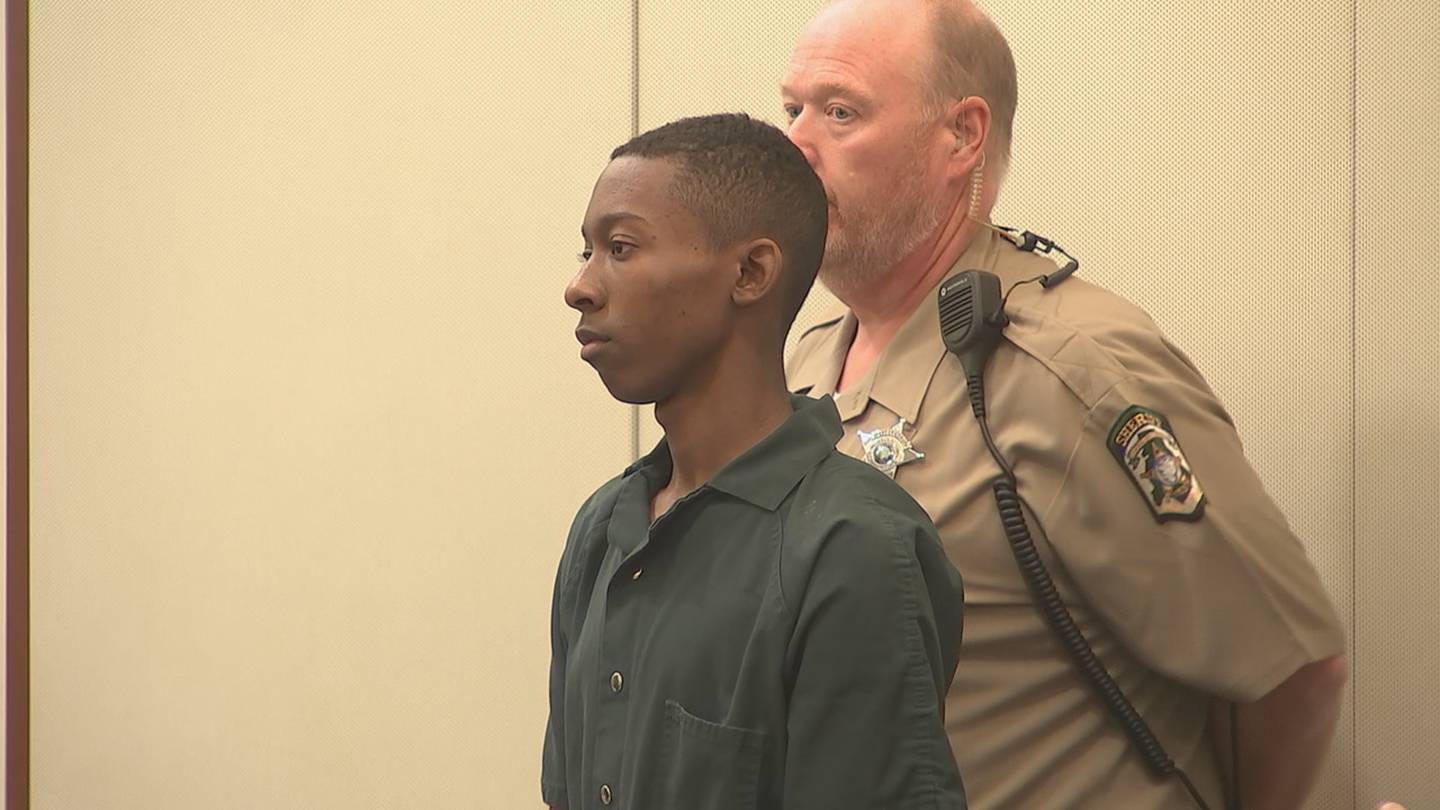 (Cuffie)
Channel 9 spoke with Black about the family's frustrations with the bullying comments. Black, who is also a local community activist, said he's known McKeithen's family for nearly 10 years.
"First impression is a lasting impression," Black said. "That's the first impression the world got that this was a bully. I feel like it was communicated too soon, before all the information had been gathered." 
He said he feels it's too late to reverse the damage to McKeithen's reputation, but he wants to do what he can to help the 16-year-old's family.
"That was my goal in my remarks on Saturday, to help get the narrative changed," Black said.
Several community leaders attended the funeral, including Butler High School Principal John LeGrand, who spoke highly of the 16-year-old student.
"Bobby was a special young man," LeGrand said, addressing the attendees at McKeithen's funeral. "We're going to miss his infectious personality, his love for life, that beautiful smile he brought to school with him every day."
Notably absent was Wilcox.
"The purpose of the funeral was to honor the young life that was lost," Russ said. "The superintendent felt his presence might be a distraction from that."
Cuffie is due back in court on Wednesday. Black said he and other loved ones hope to get clarity as the case progresses in court.
"Even if we didn't know what was all involved, we should have just left it at that instead of saying an act of bullying," Black said. "We're waiting for answers."
Read more top trending stories on wsoctv.com:
Cox Media Group