CHARLOTTE, N.C. — As Americans remember the Rev. Billy Graham, his followers remember him in particular as a man who unified people across boundaries of race.
On the cusp of the civil rights movement, during a time of great division in the nation, Graham took bold stands that brought people together.
Graham grew up in south Charlotte. He used his voice to tear down walls of division and proclaimed that Jesus Christ died for all people.
"Now, Jesus was a man, he was human," Graham said in South Africa in 1973. "He was not a white man, he was not a black man."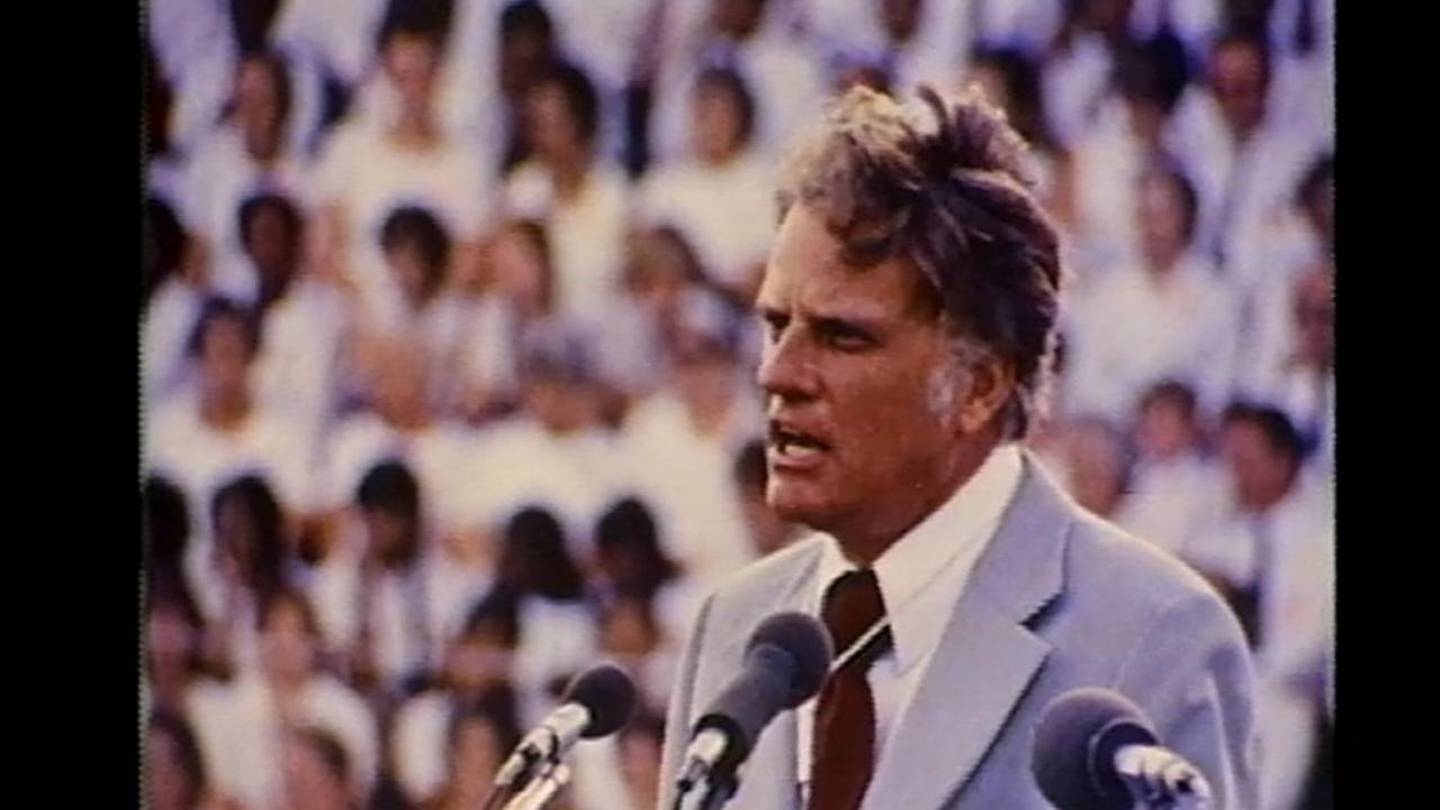 Graham had refused to visit South Africa until apartheid regulations were lifted from his meetings.
When they were lifted, Graham held integrated crusades, proclaiming Jesus was for all people.
Julia Robinson-Moore, professor of religion at UNC Charlotte, said Graham was an activist.
"He was very instrumental in crossing boundaries, bridging gaps and uniting people in a way we individually didn't think was possible," Robinson-Moore said. "What Billy Graham was about was the unity. Priesthood of all believers that trumped race, class, gender to bring all people together."
Graham met the Rev. Martin Luther King Jr. during a crusade in 1957 in New York City.
King gave the opening prayer at the service.
"For (Graham) to associate himself and stand side by side with Dr. Martin Luther King was an incredible statement, very political and also just an enlightening moment for America's protestant evangelical community to realize that racism has no true place in the church," Robinson-Moore said.
Related coverage:
As leaders gather to remember Graham, many hope his message will again unify America.
"Christianity is not a white man's religion, and don't let anyone ever tell you he's white or black," Graham once said. "Christ belongs to all people. He belongs to the whole world."
Before King's death, he said Graham helped reduce tension between whites and blacks in the South, helping his work during the civil rights movement.
Read more top trending stories on wsoctv.com:
Cox Media Group