The Graham family is a large one. Rev. Billy Graham had five children, plus many grandchildren, nieces and nephews.
Channel 9 spoke to his nephew Kevin Ford, who lives in Charlotte. He arrived at the funeral home in Asheville to gather with his family.
Ford said it's been a painful day, but a joyful one, too. He shared a very special memory of the man he knew as Uncle Billy.
"Miss him a lot. My brother passed away when I was 16, and he came and picked me up at a Young Life camp, put his arm around me and said, 'Sandy is gone to be with the Lord,'" Ford said.
"What do you remember most about him?" asked reporter Mark Becker.
"His humility. He was constantly in awe of the people he was around, never had any sense that he was anyone of stature or fame. Very loving, very compassionate. He was a bridge builder," Ford said.
REV. BILLY GRAHAM COVERAGE:
Nephew Mel Graham also shared fond memories with Channel 9 about his time with Uncle Billy.
Mel said that despite the fact that his uncle was incredibly busy, he took the time to rearrange his schedule, travel to Charlotte, and perform his marriage ceremony.
Mel reminisced about Graham visiting his home while it was under construction. He said that memory is especially important to him now that his uncle has passed.
"Oh, it means the world. It was important then, but it's even more important now as you think back on it. How many people can say that they sat in a home under construction with Billy Graham on a sheet bucket and have Billy bless your home? That's just the kind of guy he was," Mel said.
Niece Cathie Bowers said her family is still processing the news that her uncle is actually gone.
Bowers talked about the man she knew growing up, who was not a celebrity, it was her Uncle Billy.
She shared pictures with Channel 9 including a photo from her wedding day, where Rev. Billy Graham performed the ceremony.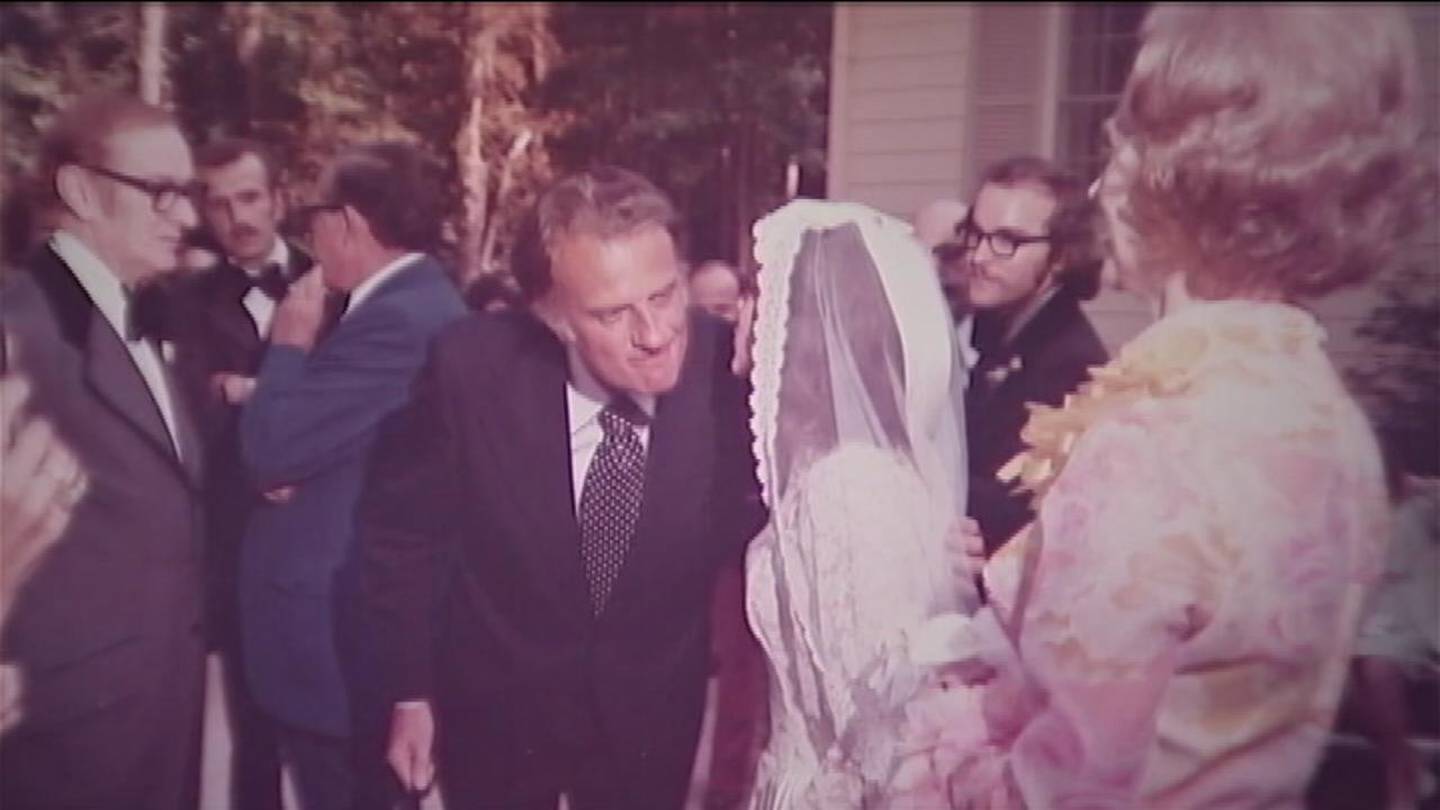 Bowers said her uncle never wanted the credit for anything he accomplished. Instead, he wanted all the glory to go to God.
"Humbleness. Just a plain ordinary man, but God had something unique for him to do, and Billy obeyed," Bowers said.
Bowers has also volunteered at the Billy Graham Library. She said her uncle would always ask her about the people she met there because he was genuinely interested in their walk with Christ.
Cox Media Group