CHARLOTTE, N.C. — The Rev. Billy Graham's son, Rev. Franklin Graham, shared a touching picture of his father's casket after it arrived at the Billy Graham Training Center at The Cove from the funeral home on Thursday.
The simple plywood casket was placed behind a pulpit.
[LINK: Billy Graham memorial schedule]
"We felt this was symbolic since he stood behind a pulpit most of his life preaching the Gospel," Franklin Graham tweeted out.
Franklin Graham said the family put a Bible in the casket with their father.
Graham will be buried next to his late wife, Ruth Bell Graham, who died June 14, 2007.
The couple's caskets were designed and built by inmates at the nation's largest maximum security prison, Louisiana State Penitentiary in Angola, Louisiana.
While touring the correctional facility after preaching there in 2005, Graham's son Franklin saw caskets being built. Inmates at Angola make caskets for other inmates who cannot afford to purchase one. Franklin was moved by this and requested that inmates make caskets for his mother and father.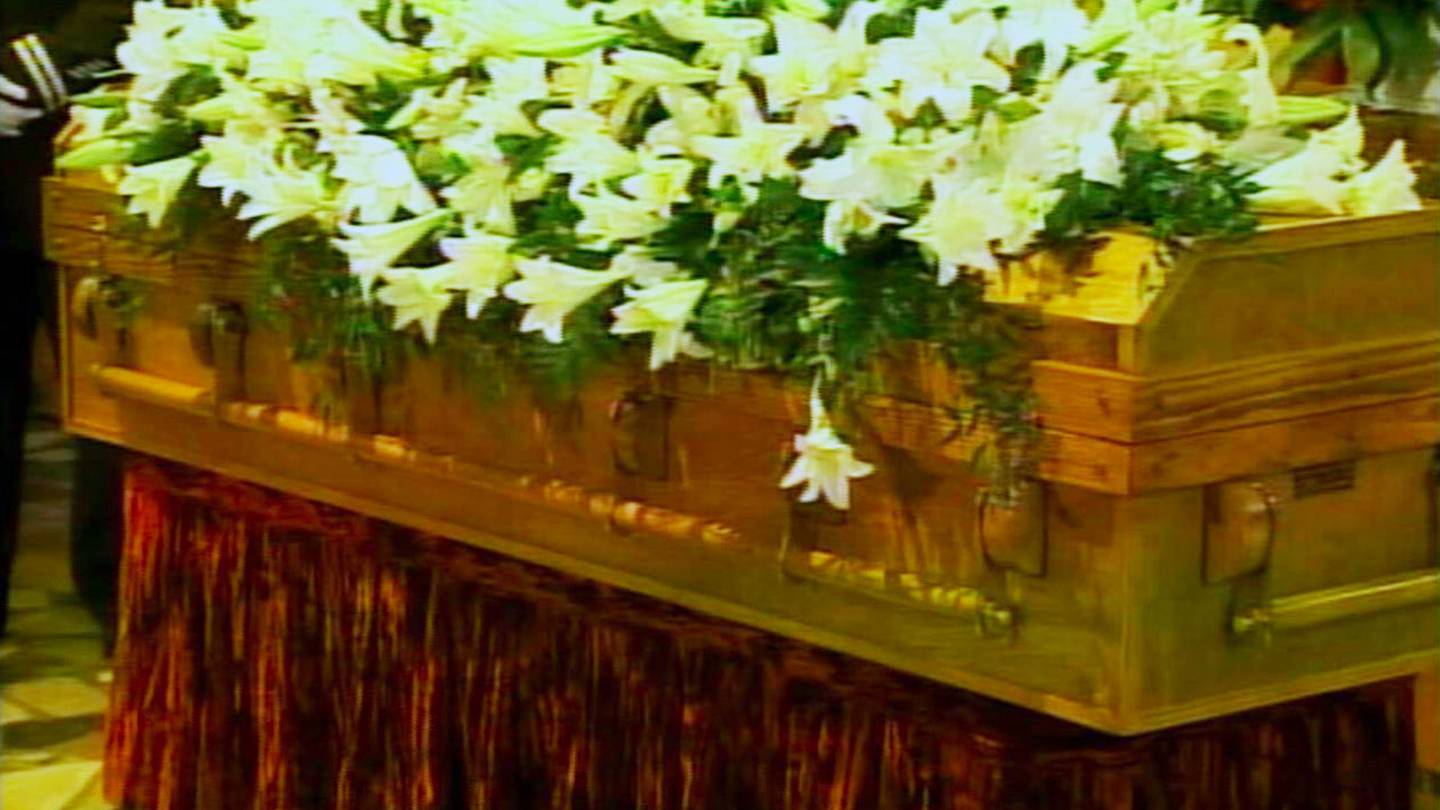 The caskets are made of plywood and lined with a mattress pad. A wooden cross is nailed to the top of the casket. The Graham family requested no upgrades to the plywood casket, only a few modifications to allow the casket to be transported easily.
Before his death, Rev. Billy Graham chose a significant Scripture from the Bible to be placed on his grave marker.
Graham selected the Scripture reference John 14:6 and the following inscription to be on his grave marker:
BILLY GRAHAM
NOVEMBER 7, 1918 – FEBRUARY 21, 2018
PREACHER OF THE GOSPEL OF THE LORD JESUS CHRIST
JOHN 14:16
John 14:6 reads, "Jesus answered, 'I am the way, the truth, and the life. No one comes to the Father except through Me.'"
The verse was central in Graham's preaching ministry, and he often referred to it throughout his life.
Related coverage:
Cox Media Group