HUNTERSVILLE, N.C. — Two Huntersville families will receive a gift Saturday in memory of their loved ones who died in a crash more than 20 years ago.
Channel 9 reported in July that the tribute, known as "Angels of 97," on Kerns Road in Huntersville mysteriously vanished.
Laura Barnette and her friend Mandi Meador were 16 years old and attending North Mecklenburg High School when they were killed in a wreck.
Huntersville Police reached out to re-establish the cherished site and will present the families will personally made memories.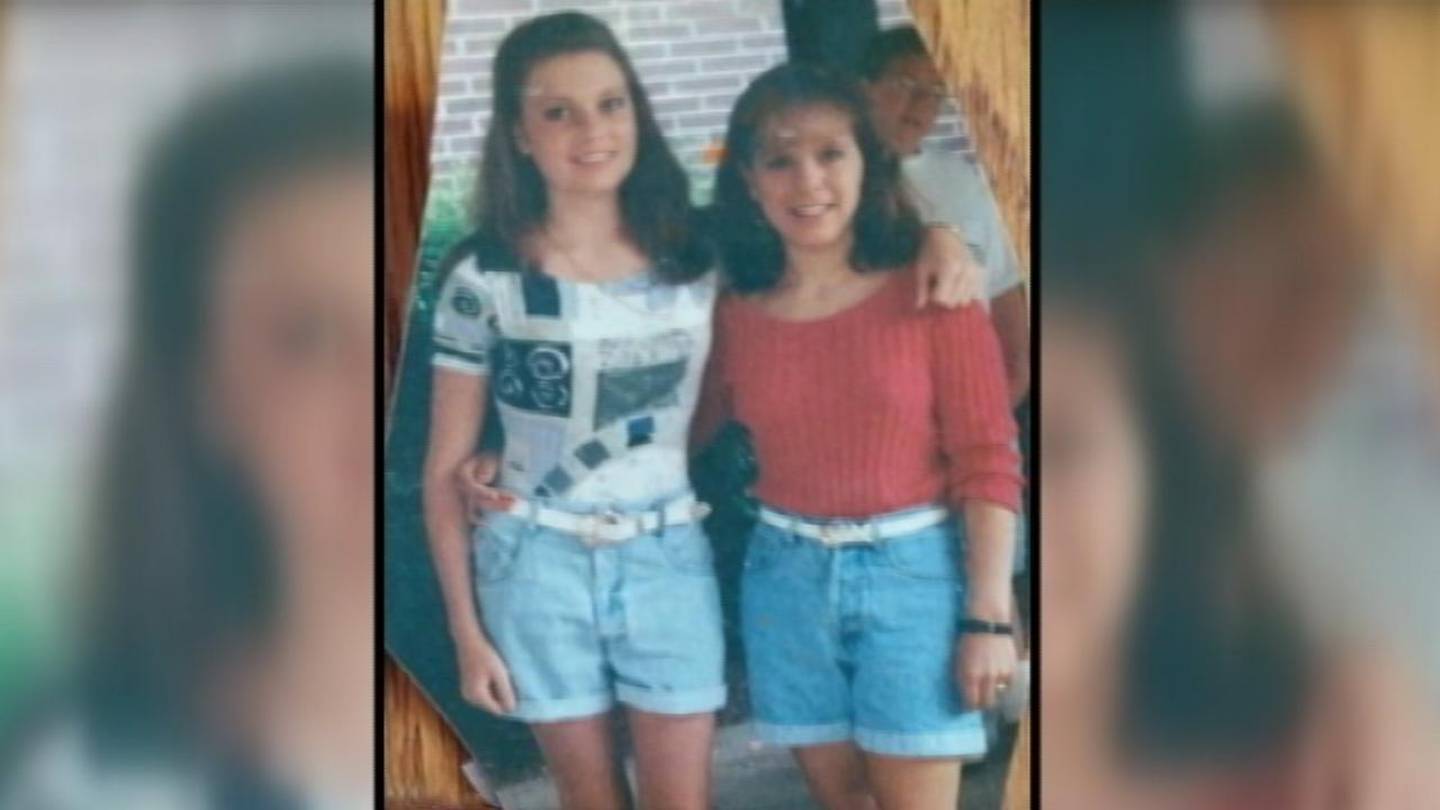 The memorial for the two teenagers who died in that car crash was uprooted by someone who didn't know any better, one of the victim's mother told Channel 9 in July.
The crash site was turned into a memorial, and it has been that way for more than 20 years until last week.
Jane Bolton, Laura's mother, said they are praying for the person who took it down.
"It was a very emotional roller coaster ride last week," Bolton said. "We went from shock to anger to confusion."
[LINK: Angels of '97 Memorial Scholarship Organization]
Family members had to relive the accident that took the lives of the teenagers.
[PAST COVERAGE: Roadside memorial for 2 girls killed 23 years ago mysteriously vanishes]
"Thinking that someone had violated our child's memories all over again," Bolton said. "We have no hard feelings, no anger, no resentment."
Bolton received an answer this weekend after a Huntersville police officer watched a story Channel 9 aired last week about the memorial's mysterious disappearance.
"It was not a malicious act," Bolton said. "It was not vandalism. It was truly an honest mistake."
Bolton didn't go into detail about who uprooted her daughter's memorial, but said that person didn't know any better.
She's now focused on making the accident scene a sacred site ONCE again.
"We are praying for this individual, and just want him to know we are not upset with him," Bolton said.
"Angels of 97" is a scholarship organization in honor of Mandi, Laura and three other students who died from the class of 1997.
Read more top trending stories on wsoctv.com:
Cox Media Group