CHARLOTTE, N.C. — Supporters and several prominent figures filled Bojangles' Coliseum Friday evening when President Donald Trump made another visit to Charlotte.
People camped out in the rain and waited overnight for the rally that started just after 7 p.m.
[SLIDESHOW: President Trump speaks at campaign rally at Bojangles' Coliseum]
President Donald Trump is working to keep the House in Republican hands with a rally for two GOP candidates facing close races in North Carolina.
Trump was in town to show support of Rep. Ted Budd and GOP candidate Mark Harris.
Friday's rally came hours after a Florida man was arrested in connection with more than a dozen pipe bombs sent to CNN and prominent Democrats who have criticized Trump. The man arrested is a fervent Trump supporter with an extensive police record.
Trump has been working to boost vulnerable Republicans ahead of the Nov. 6 elections that will determine which party controls Congress.
This was Trump's second visit to Charlotte in the past two months, both times to support Harris, a North Carolina 9th Congressional District candidate.
"Get them to Washington fast!" Trump told a crowd in Charlotte, North Carolina, on Friday.
Trump says Budd voted to cut taxes, secure the border and protect Second Amendment rights.
Budd, who is running against Democrat Kathy Manning, says the "status quo in Washington" is trying to stop Trump at every turn. He says he will help Trump "drain the swamp" in the nation's capital.
Trump says Harris will vote to protect jobs, cut regulations, secure the border and stop illegal immigration.
Harris, who is facing Democrat Dan McCready, predicts that Republicans will keep control of both the House and Senate.
"I will definitely say it's the biggest event, biggest visitor we've had in a long time," Charlotte resident Ben Klein said.
Trump pulled no punches at the rally.
At one point he referred to his 2016 opponent as "Crooked Hillary Clinton," prompting a round of "Lock her up!" chants.
Clinton was among the frequent Trump targets sent pipe bombs this week.
Trump also railed against what he described as an effort by the press "to use the sinister actions of one" person to score "political points" against him.
He told reporters as he left Washington that he had no plans to tone down his rhetoric, adding, "I could really tone it up."
Trump accused the media of using the pipe bomb incident to "score political points" against him and the GOP.
He said the media has tried to attack the conservative movement, which he says is trying to bring power back to the American people.
The pro-Trump crowd broke into boos when he denounced negative media coverage and there were loud chants of "CNN sucks." He says the media has a role to play in making the tone of political discourse less divisive.
He says everyone would benefit if the "politics of personal destruction" ends.
The president's visit comes days after the FBI said numerous bomb threats were sent to several high-profile political leaders.
The president's friend and South Carolina Sen. Lindsey Graham said the rally may have a different tone than we're used to.
"I think all of us should evaluate what we are saying," Graham said.
[Local security expert: 'Threat not over' after explosive devices found across U.S.]
Graham was in Charlotte to support Harris, a former pastor, who said the capture of the person or people sending the bombs would unite the country.
"This is something Republicans and Democrats ought to be able to come together and say, 'Hey, we have got to stop the individual who is doing this," Harris said.
The threats caught the attention of those who live nearby the Bojangles' Coliseum.
"Just be extra cautious, because with today's world, things get on the news. Who knows what to expect?" Klein said.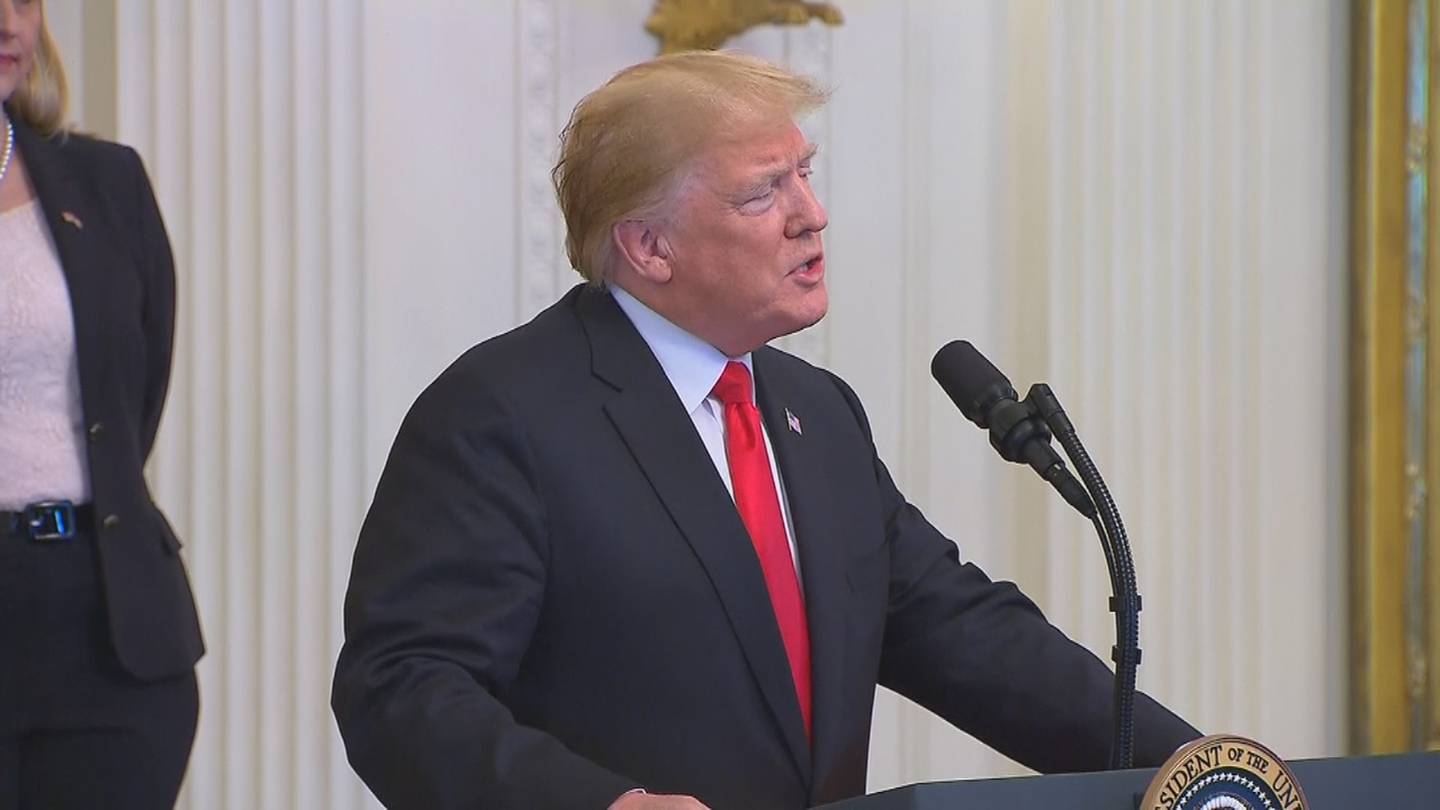 Heavy traffic was a concern ahead of Friday's rally.
"I think (U.S.) 74 is going to be a tough one, since it's during rush hour," Klein said.
The increase in presidential security was another concern.
"It's the president. He's always got top-notch security, so I imagine there will be extra people among the crowd," Klein said.
Former FBI Assistant Director Chris Swecker said that in the case of increased security, it's often multiple agencies collaborating together.
"You can bet the Secret Service and local and federal law enforcement will collaborate to make this a high-security event," Swecker said. "Nothing will get through to the president."
Read more top trending stories on wsoctv.com:
Cox Media Group