LANCASTER COUNTY, S.C. — A man fired a gun at SWAT members Friday morning as they executed a search warrant for illegal narcotics at 239 South Ave. in Lancaster, the sheriff's office said in a news release.
SWAT members entered the home and announced their presence. That's when police said Lareckius J. Price, 29, fired the shot from his bedroom door at SWAT, narrowly missing team members.
[Lancaster County authorities round up 18 in drug bust]
Price and another occupant of the house, Sherica C. Rushing, 29, were taken into custody without further incident. A jammed handgun was found near Price.
(Price, Rushing)
Three children were at the home and taken by a family member. The Department of Social Services was notified.  No injuries were reported.
From the residence, investigators seized 15.2 grams of suspected cocaine, 44.27 grams of suspected crack cocaine, 15.8 grams of suspected marijuana, 1,090 oxycodone pills, two handguns, one rifle, one shotgun, $5,973 in cash and multiple items of drug paraphernalia, including scales and a video surveillance system.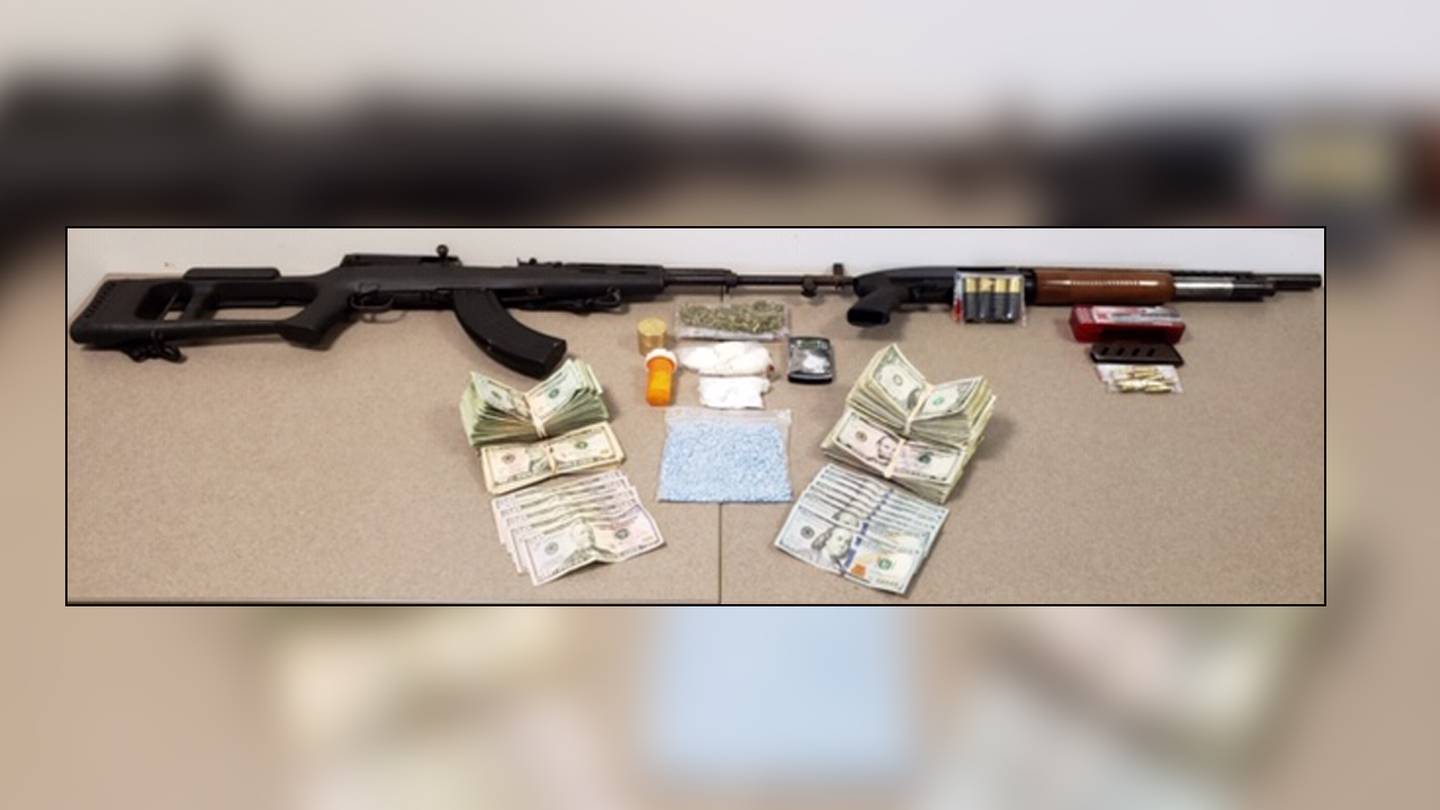 "First and foremost, I am extremely thankful that no one was injured during this operation," Lancaster County Sheriff Barry S. Faile said. "Our jobs are inherently dangerous, and it is well-known that the drug-trafficking industry is often violent. Those are risks we are willing to take to keep our community safe.  Our deputies train very hard to deal with situations like this, and they showed great restraint in how they accomplished their mission today. We took a large quantity of dangerous drugs off the street today, and I am proud of our personnel for their dedication and bravery during this operation."
Price was charged with:
Nine counts of attempted murder
Possession of a weapon during the commission of a violent crime
Unlawful neglect of a child, possession of a stolen handgun
Trafficking crack cocaine
Trafficking cocaine Trafficking oxycodone
Possession with intent to distribute marijuana
Possession with intent to distribute marijuana within the proximity of a park
Possession with intent to distribute crack cocaine within the proximity of a park
Possession with intent to distribute cocaine within the proximity of a park
Possession with intent to distribute Schedule II narcotic within the proximity of a park
Rushing was charged with:
Possession of a weapon during the commission of a violent crime
Trafficking crack cocaine
Trafficking cocaine
Trafficking oxycodone
Possession with intent to distribute marijuana
Possession with intent to distribute marijuana within the proximity of a park
Possession with intent to distribute crack cocaine within the proximity of a park
Possession with intent to distribute
Cocaine within the proximity of a park
Possession with intent to distribute Schedule II Narcotic within the proximity of a park
Cox Media Group