MONROE, N.C. — There has been a rash of reports of credit card fraud incidents in Union County, according to police. Officers said they are investigating several reports of suspicious and unauthorized bank transactions.
Nearly a dozen people say they've been targeted by credit card skimmers in Monroe.
Police said they believe a skimming device is being used but haven't figured out where the device may be.
"My money was gone and I had my debit card on me," victim James Shine said.
Shine told Channel 9 he had to do a double-take when he checked his bank account and saw $80 had been withdrawn at an ATM in Monroe, but he hadn't been there and the card was with him the whole time.
"It's very frustrating, especially for those that might not know they've been scammed until there's more than one transaction," Shine said.
[ALSO READ: The #1 way to protect yourself from skimmers if you pay debit at the gas station]
RELATED COVERAGE:
Shine's bank account wasn't hit as bad as some. Other people lost more than $400.
Police believe criminals are using skimming devices to copy debit and credit card numbers and then cloning the card using an existing card, and going shopping or straight to an ATM.
"It's very difficult for our investigators because we have to back track," Monroe Police Department spokesperson Pete Hovanec said. "Some of these cases go back to mid-October, so we're trying to determine if they are related; if they occurred at the same place."
Investigators believe two men may be involved in the Monroe credit card skimming because they were captured on a surveillance camera using cloned cards.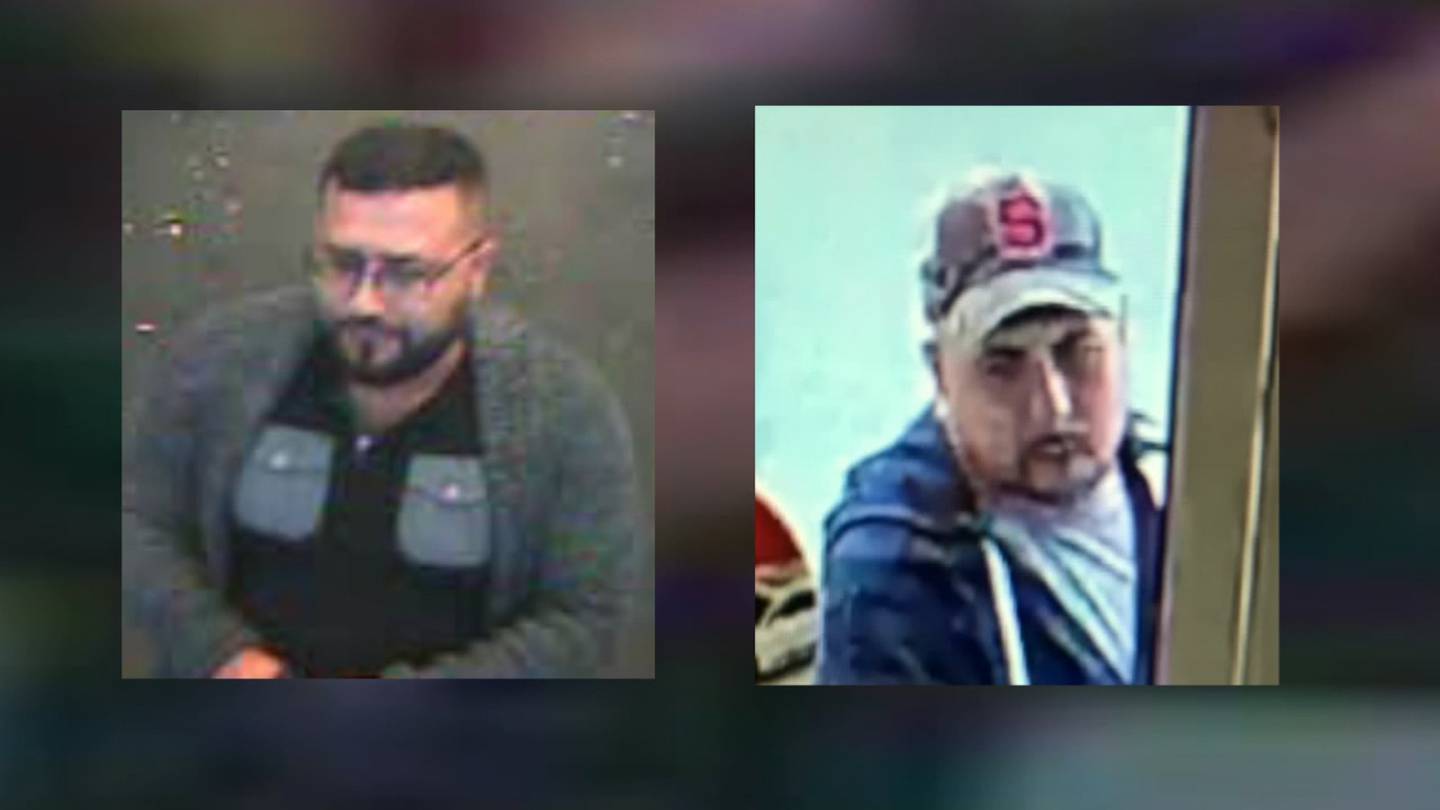 "Eventually you're going to get caught," Shine said. "And that would be my prayer, that you get caught, because you could be taking not only someone's Christmas, but they may not be able to pay their bills because of what you've done."
Action 9 investigator Jason Stoogenke has advice for how you can protect yourself from credit card fraud.
When using a card reader, make sure it is attached and not a skimming device. Use one hand to cover the keypad while you type your PIN and always keep an eye on all your accounts. If it's an option, use ATMs inside of buildings instead of the stand-alone kind.
Read more top trending stories on wsoctv.com:
Cox Media Group