CHARLOTTE, N.C. — The Charlotte-Mecklenburg Police Department said officers arrested a man who brought a gun to police headquarters Tuesday in uptown Charlotte.
[ALSO READ: CMPD addresses security following ambush at headquarters]
Channel 9 learned this isn't the first time officers have encountered this man.
Police said 26-year-old DJ Raheem Geer also showed up to police headquarters with a gun in a holster on his waistband Jan. 7.
Sources confirmed to Channel 9 that Geer is the same man who posted a video on YouTube showing the January incident.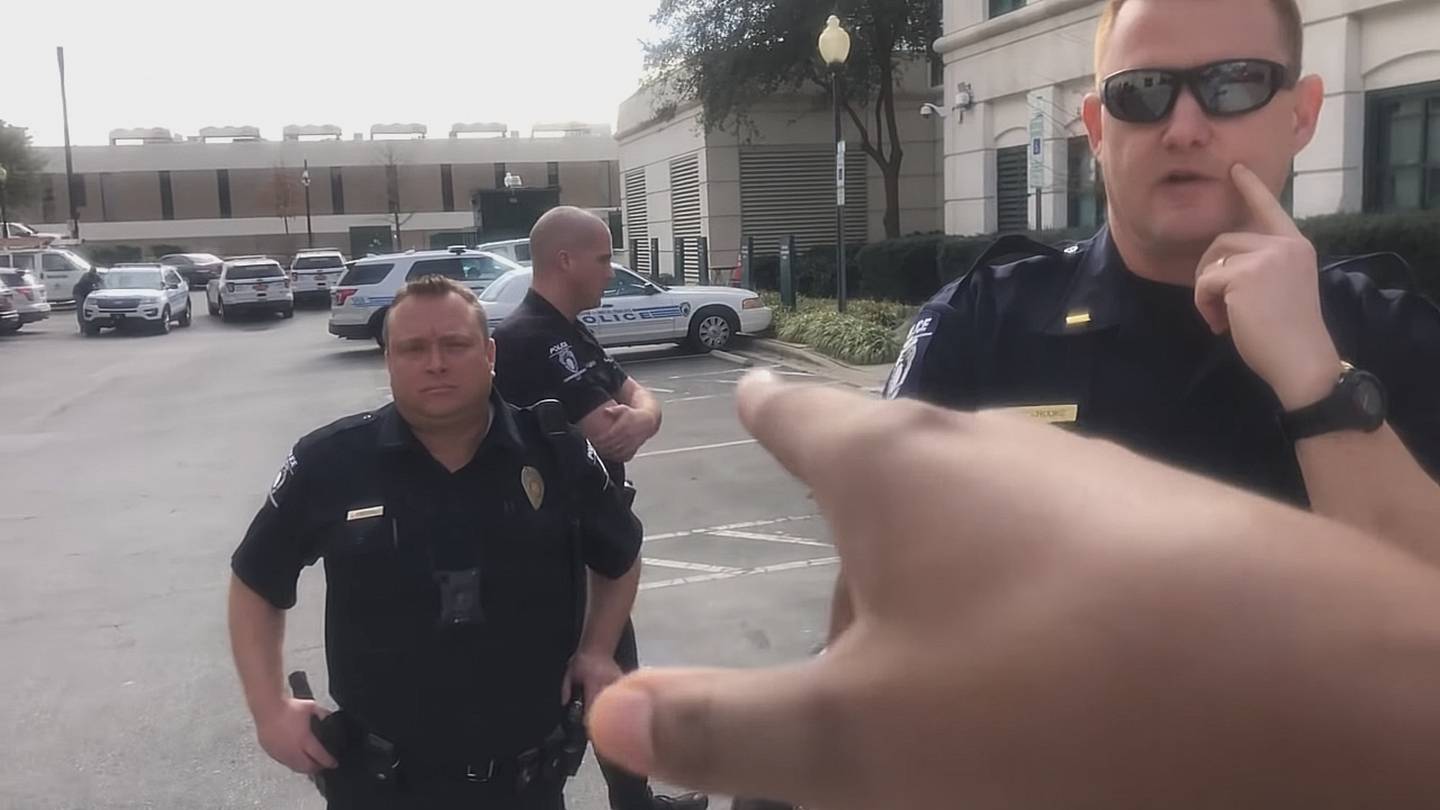 In the video, Geer appears to challenge officers about why he can't openly carry a weapon outside police headquarters.
Officers said he was told to leave the property and was not arrested.
"You have to be very thoughtful if you are going to come to a law enforcement facility with a loaded gun. You have to expect you are going to be challenged by law enforcement officers," Lt. Brad Koch said.
[ALSO READ: Community shows support as wounded officer released from hospital]
Police said after Tuesday's incident, Geer was arrested for violation of an ordinance that prohibits the possession of a dangerous weapon on any property controlled by the city.
"It is incumbent on us to provide a sense of security for our residents, but at the same time, it is important for there to be security for people in our building that they are in a safe environment," Koch said.
Geer's YouTube channel has several videos of him appearing to push police into tense situations.
Officials said Geer was going around and doing this at other police stations throughout the Carolinas.
Channel 9 has been investigating the trend of constitutional auditors for weeks and looking into the rise of these types of interactions captured on camera.
Attorney Scott MacLatchie teaches police about the dangerous crossroads they may face from people trying to bait them into overreacting.
"Officer safety is the primary goal. With that in mind though, there are constitutional implications surrounding interacting with these people that raise issues under both the Fourth Amendment, search and seizure, and the First Amendment, freedom of speech," he said.
MacLatchie said he's seen an uptick of "First-Amendment auditor" interactions and some have led to gunfire.
Read more top trending stories on wsoctv.com:
Cox Media Group