CHARLOTTE, N.C. — Athlete By Design founder Jeremy Boone seems to have found his purpose beyond training athletes.
He's focused now on building leadership skills in area high schools, and he brought a special guest to West Charlotte High School Monday.
"It's one thing... the coach (saying) 'Don't miss a meeting or don't do this, don't do that,' but when your teammates (are) doing, it's a whole other story," New England Patriots cornerback Stephone Gilmore said.
Budding student-athletes in the classroom hinged on every word the pro said.
[5 things we learned from Patriots' Super Bowl 53 win]
"Trying to help them to not really care for themselves as much as they care for the person next to them, you know, and bringing each other all into one and becoming a great team," Gilmore said.
Boone has been heavily involved in Charlotte-Mecklenburg Schools for more than a year now, teaching leadership lessons to teams that need student-athletes to step up and take ownership of their programs.
Gilmore's message resonates because he didn't grow up with much and had to fight to better his situation. In some ways, he saw himself in these athletes.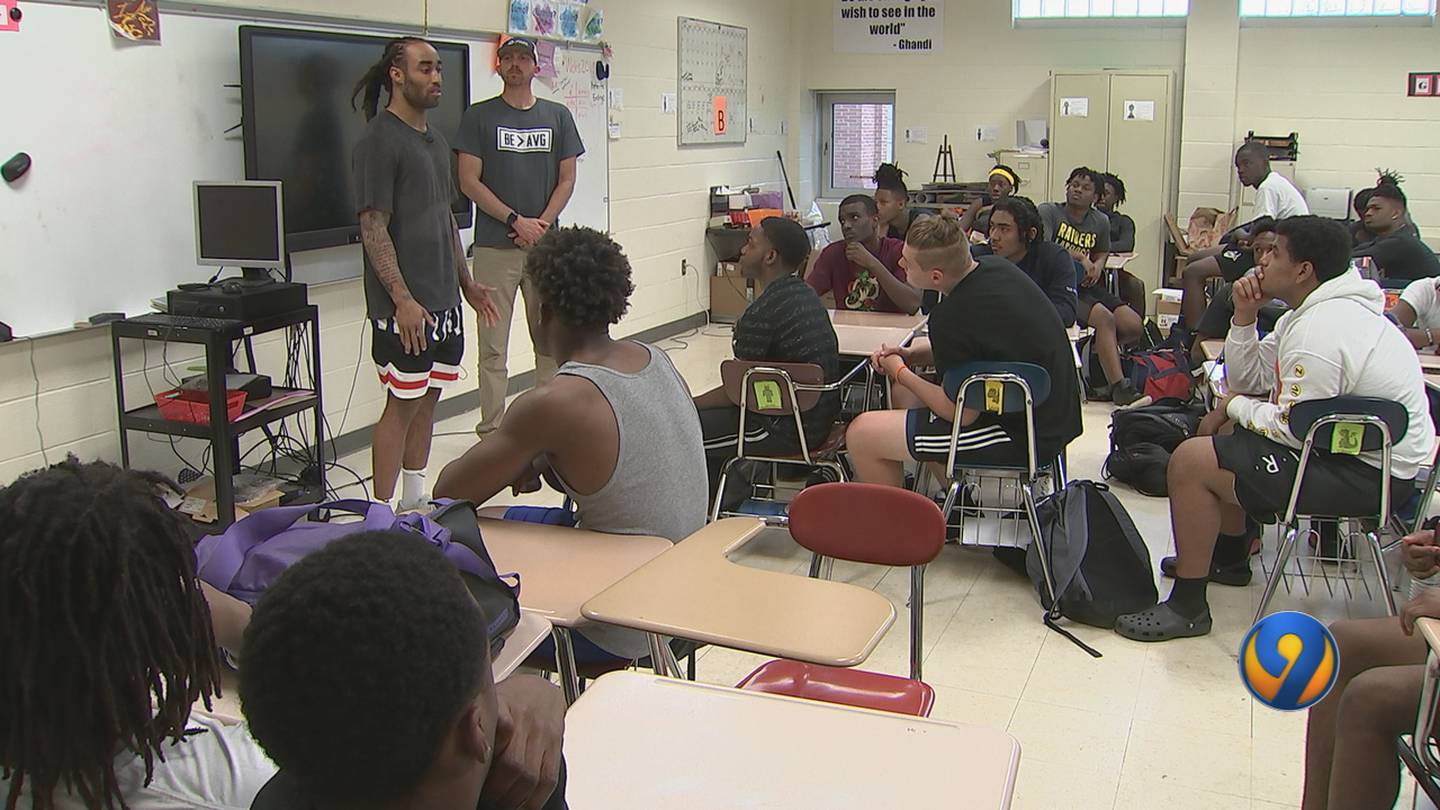 "When they can see someone like myself come back and talk to them, it will give them a lot of hope and not feel like they're by themselves," Gilmore said. "It will allow them to work harder and really believe in themselves and believe in their teammates."
The all-pro, Super Bowl champion said giving back to the next generation is more important than ever.
"I had a lot of help along the way," he said. "I didn't just do it myself, you know? That's what it's about, you know -- relying on the people (who are) really trying to help you."
Gilmore attributed his success to his parents, coaches and teammates.
Cox Media Group