CHARLOTTE, N.C. — Channel 9 obtained a video showing a violent encounter between a suspected shoplifter and a loss prevention officer in the Belk store at SouthPark Mall.
A police report showed that officers were called to the store around 2:30 p.m. Thursday for a shoplifting case.
The suspect, identified as Rosemary Paige, walked out of the store with concealed items and then back into the store, according to the police report.
The video sent to Channel 9 shows the loss prevention officer trying to detain Paige, but things escalate quickly when the loss prevention officer won't let her go.
Witnesses said Paige told the officer to let her go and he eventually punched her in the face.
"Even though she is 100 percent in the wrong, I don't believe it had to go to that extent," one customer told Channel 9 when we showed them the video.
Channel 9 contacted Belk about the incident, and a spokesperson said Paige did not comply when the officer tried to detain her. The spokesperson said Paige bit the officer and the physical contact was done in order to stop her from biting him.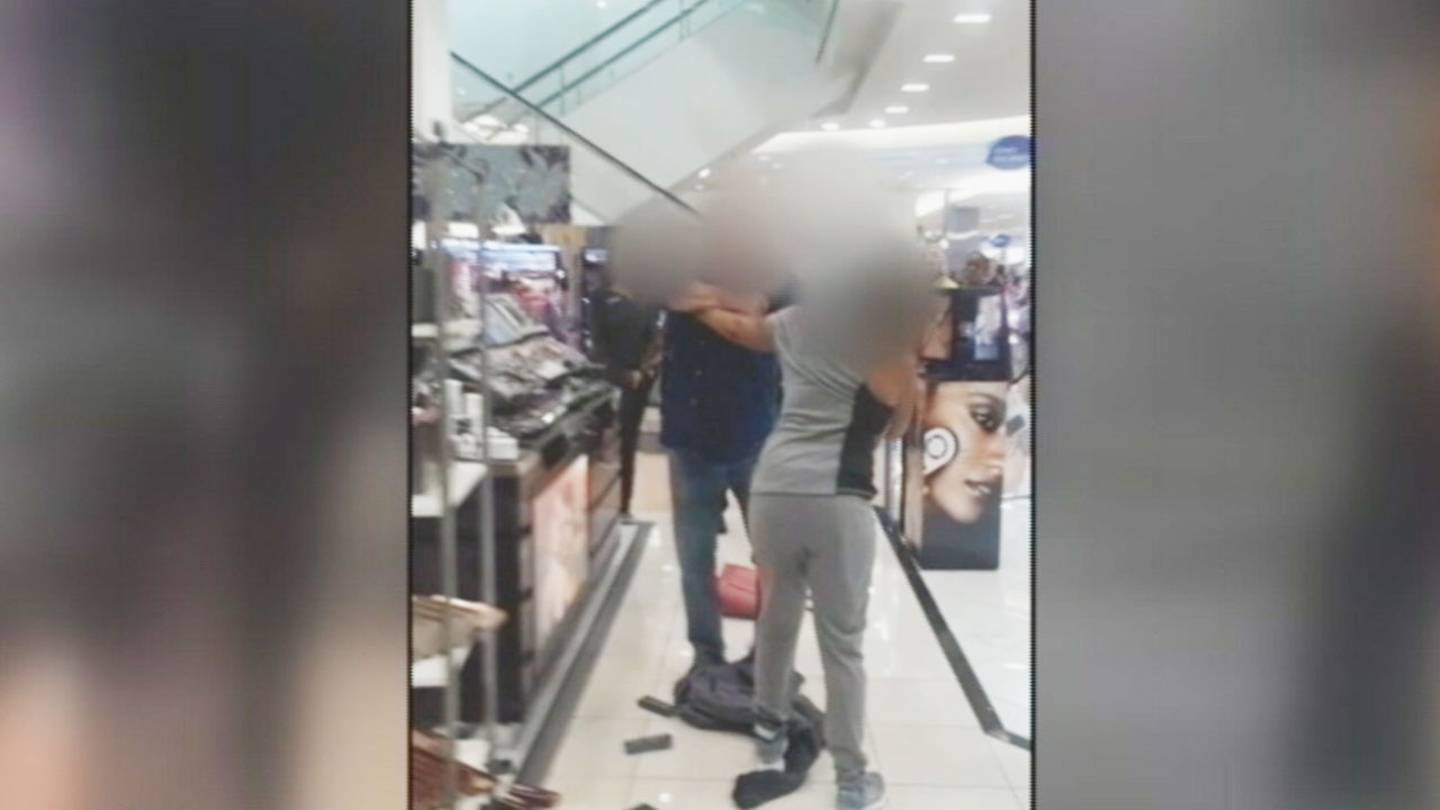 "Security officers, loss prevention officers, can detain until police arrive," attorney James Wyatt said.
Wyatt said security officers can use reasonable force to detain a shoplifting suspect.
"The question here is really punching a lady, if that is appropriate or not, given the interaction," Wyatt said.
That would be a question for the courts, if Paige decides to take civil action in the case.
Paige was arrested and charged with simple assault and misdemeanor larceny. Channel 9 was told that if she's found guilty, that could impact any civil case she files later.
Read more top trending stories on wsoctv.com:
Cox Media Group