ROWAN COUNTY, N.C. — Several residents spent the night in a shelter because of health risks and power outages in their Rowan County neighborhood caused by a massive scrapyard fire Wednesday afternoon.
Eyewitness News found three dozen safety violations at Holmes Iron and Metal scrapyard after the flames erupted from the facility.
Many of the violations at the East Spencer facility highlighted a lack of knowledge when it comes to fire response.
[IMAGES: Massive fire at Rowan County scrap yard]
More than 100 firefighters battled the huge fire for hours along North Long Street.
Investigators determined the fire started in a junk car in one of the piles.
Investigators said the intense heat melted the car and there was no evidence left.
In the scrapyard, two large mounds of burned metal remain, along with a lingering stench.
We learned that the owner of Holmes Iron and Metal scrapyard has dealt with fire hazards before, but he said he was stunned by Wednesday's burst of flames.
"I appreciate the fire department, everybody out here helping me get this thing contained and get everything back to normal," said Dwayne Holmes, the owner of Holmes Iron & Metal.
The owner said someone saw smoke coming from a car parked in the back of the lot, and a fire about the size of a bowling ball.
Several people living nearby had to be evacuated.
It took firefighters 15 hours to douse the flames, while digging into the mountain of cars.
"Got on the excavator and started moving one car at the time to where we could actually get the seat of the fire," said East Spencer Volunteer Fire Chief Shawn McBride.
We found the state Department of Labor cited Holmes Iron and Metal 38 times from 1998 to 2010. There were 14 were serious violations and 24 that were considered not serious.
Many of the citations related to lack of training and preparation to deal with hazardous and flammable materials, including a 2010 citation where the state found "highly combustible material near fuel and gas cylinders" and "oxygen stored near highly combustible material."
"The violations are really atrocious, makes me feel like they are not doing all they can to make the neighborhood safe," said neighbor Duma Nimly.
The owner told Channel 9 the facility's employees are doing all they can now.
He said despite the number of past violations, they have had a clean record for the past eight years. He said they brought in new equipment and created new protocols and the workers go over safety procedures every morning.
The owner said those new protocols include keeping air and water around the lot safe; he said the state tested air quality and water runoff before and after the fire and found no violations.
As a precaution, residents in the path of the smoke were asked to shelter in place and were encouraged to close doors and windows.
It appeared neighbors who were evacuated were able to return home Thursday morning.
Overnight, firefighters were able to put out all hot spots and power was restored. Fewer than a dozen residents stayed at the shelter, officials said.
The Rowan-Salisbury hazmat team and Charlotte Regional Team confirmed Wednesday evening that there were no airborne hazardous materials in the vicinity.
"Any other areas of concern with the environment have been checked," said Chief Chris Soliz with Rowan County Emergency Services. "There has been no impact, as far as that goes. That is apparent right now."
The fire started at about 11 a.m. Wednesday.
"All you could see is smoke, and you could smell that stuff getting in your throat," said Shirley King, who stayed at the shelter Wednesday night.
Shahannah Adkins, who also slept at the shelter, said she has asthma and was struggling to breathe at her home.
"It's scary, but we're still here," resident Marcus Stalling said.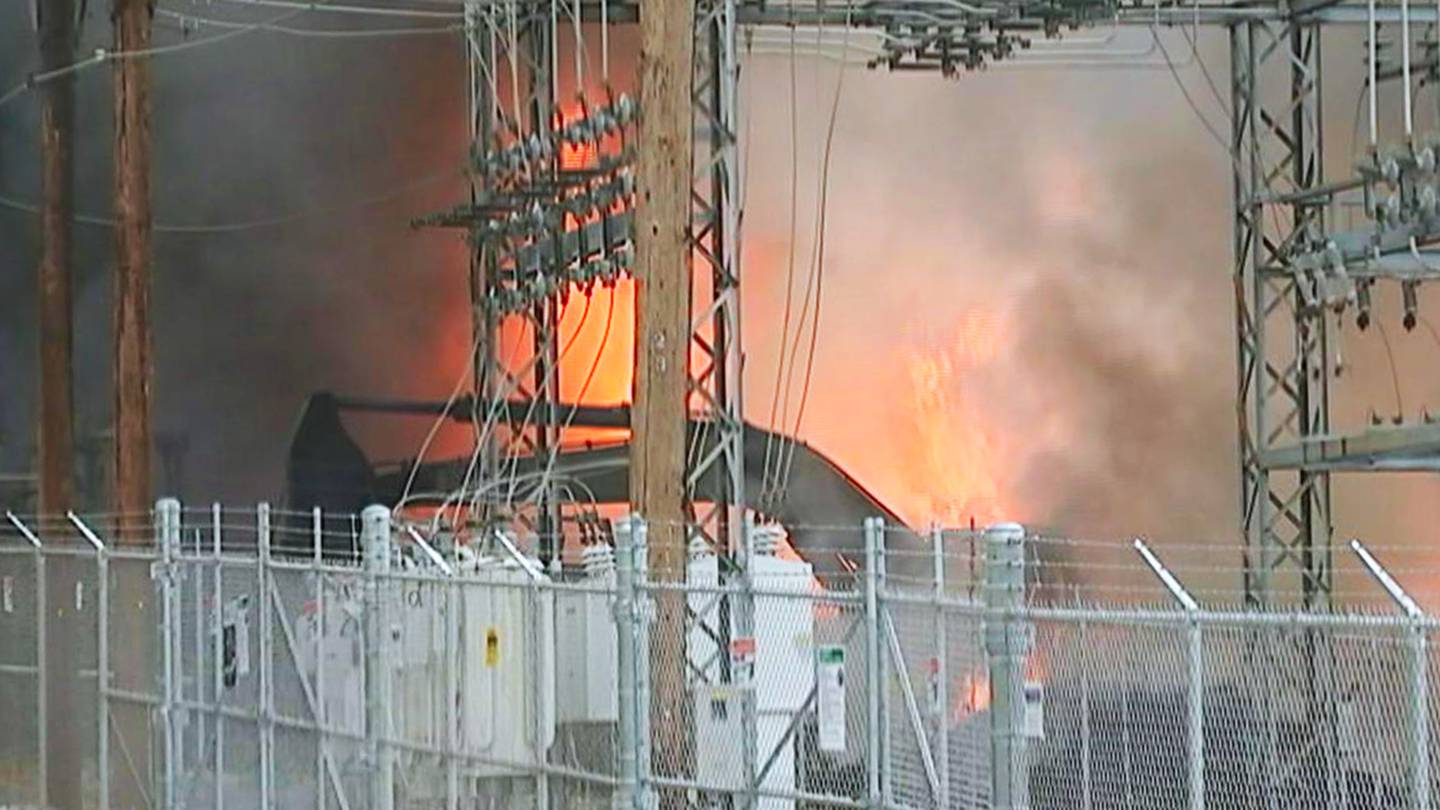 Nearby residents fear the fumes from burned metal, tires and whatever else was sitting in the piles of junk.
"It's not safe to be in our house," said Shirley King, who stayed at a temporary shelter at the YMCA. "We live across the street from the junkyard."
"First of all, we want to know about the power," Stalling said. "Then we want to know about the air. We been breathing it, so I don't know."
Duke Energy reported that more than 1,600 customers were without power Wednesday evening. Some power poles were charred from the fire.
Residents near the scrapyard told Channel 9 they barely had any water pressure as firefighters fought the flames.
Firefighters used up to 4,000 gallons of water per minute, which is about 1 million gallons of water.
About 125 firefighters responded from across Rowan County, Davidson County and the Charlotte area.
One firefighter was treated for heat exhaustion, but there were no serious injuries.
Multiple agencies, including 125 firefighters, responded to the fire.
"I'm really thankful. It could've been tragic," an employee said.
"I've never seen (anything) like this before, like I said," employee K.J. Cain said.
This is an ongoing investigation. Check back with wsoctv.com for more information. 
Read more top trending stories on wsoctv.com:
Cox Media Group