CHARLOTTE, N.C. — There was a powerful scene Monday at the base of Charlotte's skyscrapers.
[9/11 REMEMBRANCE: Charlotte honors terror attack victims]
Thousands of American flags lined the green grass at Romare Bearden Park. They formed the shape of the Twin Towers. Each one of the flags represents someone who was killed on 9/11.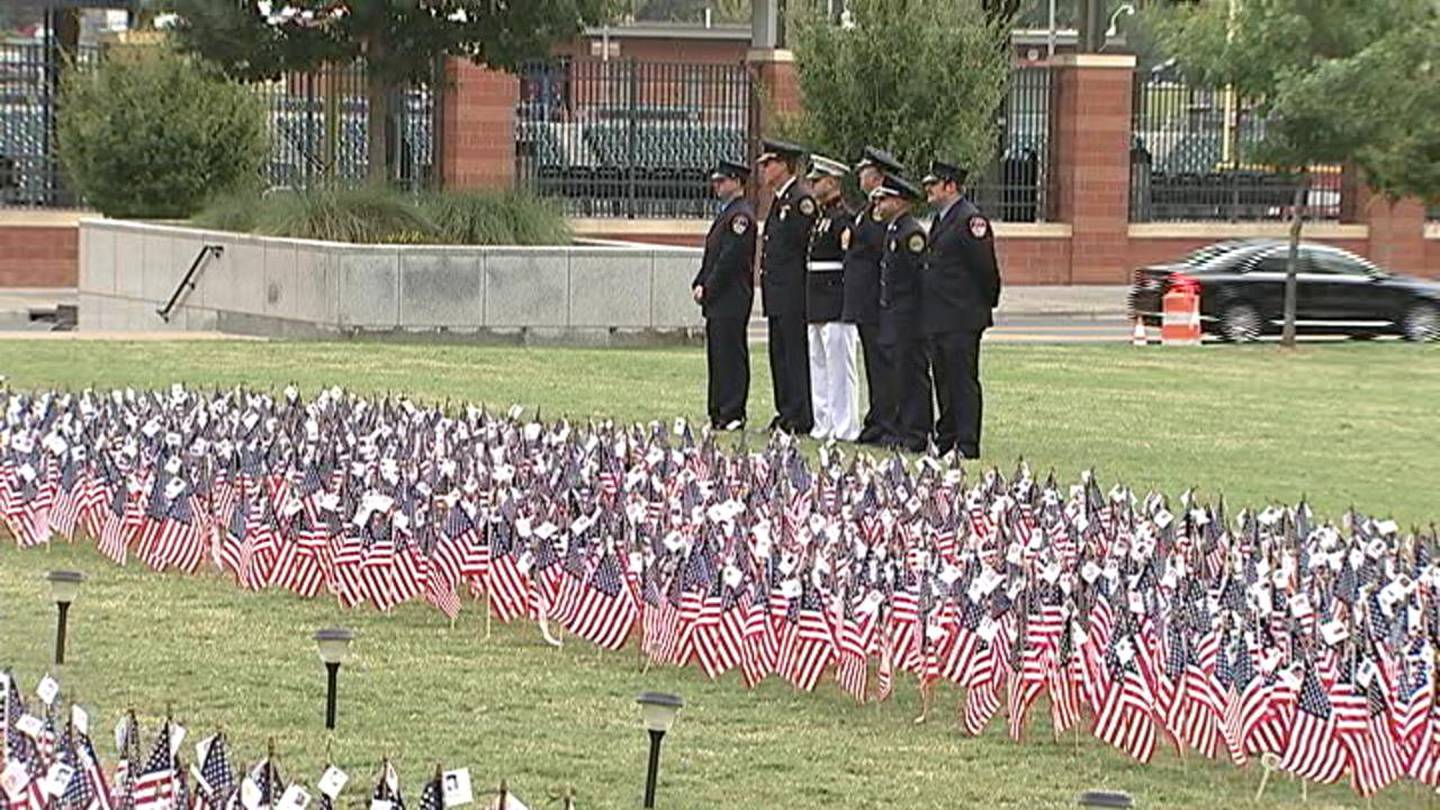 The name and the picture of every hero, every parent and every innocent civilian hangs next to the stars and stripes.
The flags waved in the wind under a gray, somber sky as people paused to remember, grieve and pray.
"You are always going to remember the loss," said firefighter Thomas Ambery.
Ambery, a New York firefighter, was in Charlotte to support a local family who lost a loved one during 9/11. He was a Brooklyn firefighter who ran into the smoke when everyone else was running away.
"It makes you go into work every day knowing that today could be your last day, but that's the job that we signed up for and we're happy to give back," Ambery said.
All firefighters, like Ambery, ask that no matter where people live or how old they are, to never forget all the heartbreak and all the sacrifices that happened 16 years ago.
Read more top trending stories on wsoctv.com:
Cox Media Group