ROWAN COUNTY, N.C. — Deputies in Rowan County said an 11-year-old is facing felony charges after they investigated two separate cases where parents reported finding needles or pins in their children's Halloween candy.
Investigators said the 11-year-old, who visits relatives in the neighborhood where the metal-laced candy was found, has been referred to the Rowan County Juvenile Court. The child is facing charges of distribution of certain food at Halloween containing foreign objects.
Police said at least two families found needles in their child's candy.
Deputies said the 11-year-old is going through a mental evaluation before the court proceedings begin.
A 12-year-old boy had to go to the hospital on Halloween night after biting into a Snickers candy bar that had a pin in it, his father said.
There was another pin found in a different piece of candy too, Howard Peacock Jr. told officers. Peacock said he took his children trick-or-treating in the Grace Ridge subdivision.
Sheriff deputies said the candy in question came from the Grace Ridge subdivision, south of Salisbury, where hundreds of children trick-or-treat every year.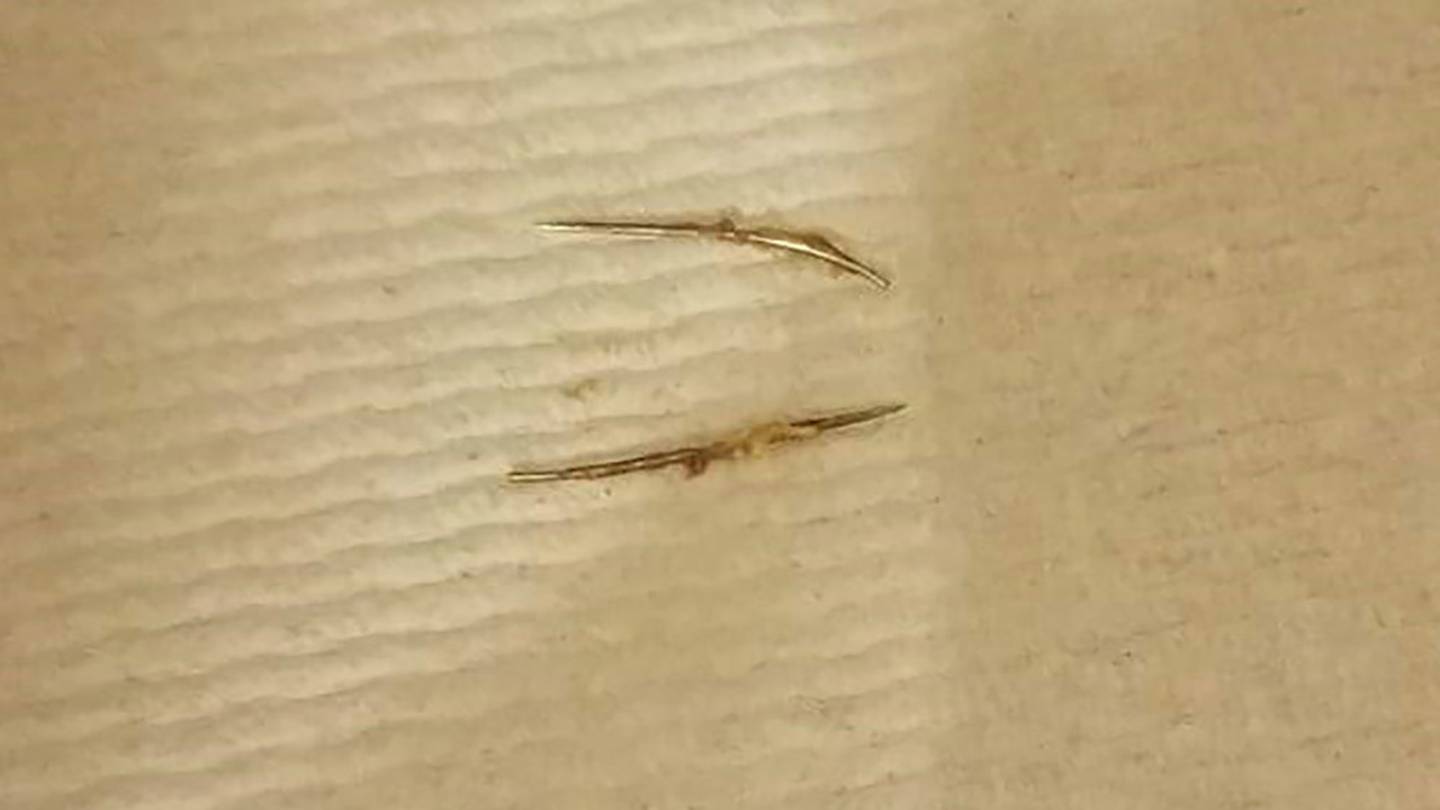 Peacock learned of the news that an 11-year-old child was allegedly the culprit.
A detective showed Peacock a video from an app that was not identified. In that video, it detailed how to tamper with candy bars.
"I just freaked out," Peacock said a week after Halloween. "I just couldn't believe it, that kids would be able to pull this up and see stuff like that."
Peacock said he has not heard from the family of the 11-year-old suspect, but he said he understands because they must be going through a difficult time.
He hopes the child gets the help he needs.
"We forgive that boy for doing what he (did), and I hope he gets all the help the good Lord can give him," Peacock said.
On Nov. 1, another parent saw the story about Peacock's child on Facebook.
Realizing their children also trick-or-treated in Grace Ridge, they checked their kids' candy and found a mini Snickers bar with two small metal objects that looked like needles inside.
Peacock said his children started eating the candy when they got home from trick-or-treating. He said he didn't check the candy because they have trick-or-treated in that neighborhood before, so he didn't have any reason to be concerned.
The boy had to go to the hospital but was not seriously injured.
"They took a urine test and (did) X-rays, make sure he hadn't swallowed nothing else, another pin or something else lodged," Peacock said.
The boy's mouth was a little sore because the pin went behind his two front teeth.
Channel 9 spoke with some local families who said they had more than 100 children come to their doors Halloween night. Many said they threw out their Halloween candy.
"It's really terrifying. He's nine and he was going through the candy before I got a chance to check it and what if he bit right in and a needle went through his mouth," mother Tara Casper said.
Deputies said they identified a suspect over the weekend. They said the investigation indicated the 11-year-old child inserted the metal objects into the candy through the wrappers with the intent of it being passed out to trick-or-treaters.
Read more top trending stories on wsoctv.com:
Cox Media Group