CHARLOTTE, N.C. — A vehicle plunged off the Interstate 485 flyover bridge 70 feet down onto Interstate 77 early Tuesday morning, killing the driver, according to the Highway Patrol.
[IMAGES: Driver killed when SUV crashes off I-485 flyover bridge]

Troopers said the crash happened just before 1 a.m. when the driver was traveling on the outer loop of I-485 from South Tryon Street trying to get on the off-ramp to I-77 northbound.
Investigators told Channel 9 the driver was speeding and went airborne, sending the SUV plummeting over the bridge and landing in the median of I-77 -- three levels below.

Troopers said the driver was thrown from the vehicle and landed on the second level of the interchange before the SUV then fell onto I-77.
Charles Jonson used to live in Chicago, so he's used to seeing massive interchanges like the one at I-485 and I-77 south but he said he's never heard of a driver plunging off one.
"It is kind of scary. It's pretty high up," Jonson said. "That's what makes this leery."
The driver, identified as 48-year-old Robert Kite, of Charlotte, died at the scene.
Authorities had to close I-485, I-77 and the ramp for more than three hours while crews cleaned up the crash scene.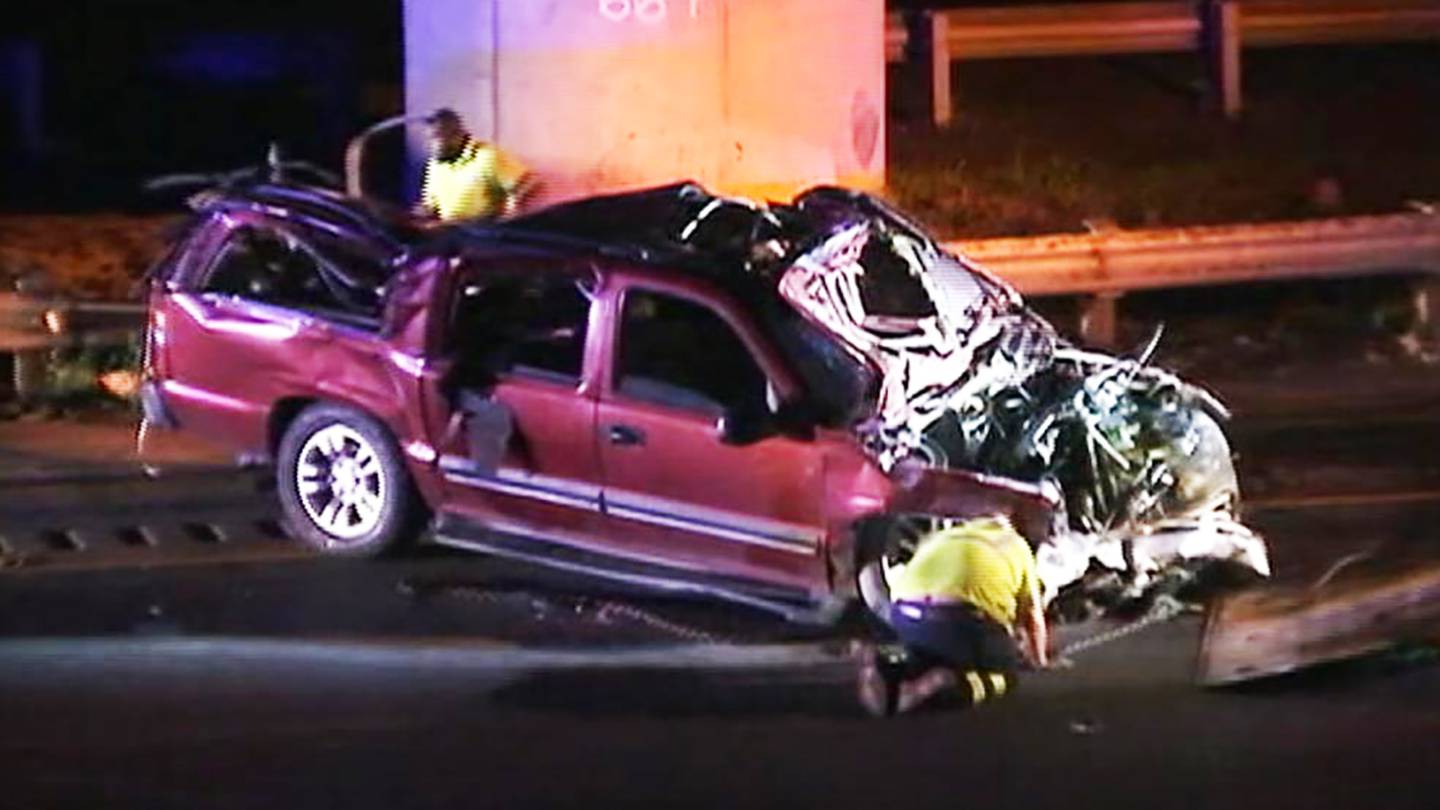 The crash is so unusual, Channel 9 is asking the North Carolina Department of Transportation to check their records to see if this has ever happened before.
Tatesantai Thompson takes a longer route to work just to avoid the flyover.
"I used to take [the overpass] every day but because there's a crash or backed up, I go around," Thompson said.
Thompson is a nurse who tries to save patients in a trauma center.
She hopes the difficult images in this gut-wrenching case will be a sobering reminder to other drivers.
"They need to look at it as an example to slow down and CMPD needs to do more enforcement around speeding," Thompson said.
Troopers said it could take a few more days to finish up their report on this crash.
Officials are investigating to see if alcohol or drugs were involved in the wreck.
Cox Media Group