CHARLOTTE, N.C. — Police charged two middle-schoolers after a 10-year-old was reportedly bullied Monday morning at a school bus stop on Sloan Drive near Tuckaseegee Road, officials said.
[ALSO READ: Babies can tell the difference between bullies and leaders, study finds]
The father of the boy said his son has been picked on for several weeks.
One teen was charged with assault and the other with larceny on suspicion of stealing the boy's iPhone.
A neighbor's surveillance camera captured the incident on video.
"When I (saw) the video, it killed me," the 10-year-old boy's father said.
Two days ago, one alleged bully took the phone, and when the boy asked for it back, the other teen picked him up off the ground.
"He picked him up and put him in the middle of the street," the father said.
Neighbor Maria Cabrera said she used to babysit the boy, so she wasn't surprised when he showed up at her door in tears.
"He was scared, so that's why he came to knock on my door," Cabrera said.
She has a security camera that faces the street. It caught the teens taunting the boy and throwing him to the pavement.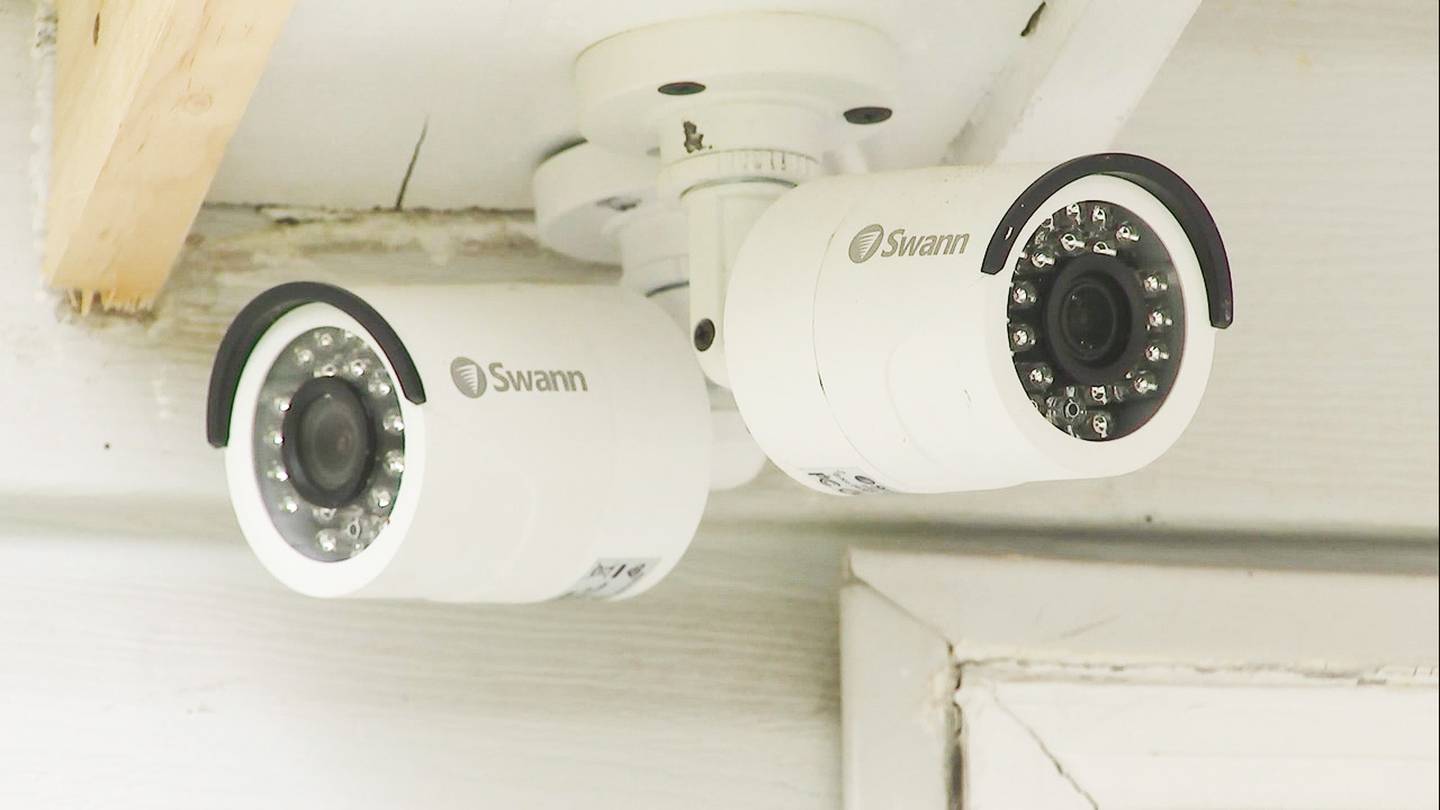 Cabrera said the boy's parents cried when they watched the video.
"So, I felt really bad, too, when I saw that," Cabrera said.
She gave the video to police, who have not released the footage. The boy's father is grateful police have the video but wishes his son's fear would alleviate.
"I feel so bad," the father said. "I want to do something."
The father said his son is physically OK but he is afraid to go back to the bus stop. His parents are now driving him to school for the rest of the school year.
Cox Media Group