CHARLOTTE, N.C. — After nearly two weeks in the hospital, Drew Pescaro, a student who was wounded in the shooting inside a UNC Charlotte classroom tweeted out a video of himself taking his first steps without a walker.
"Update: Day 13, took my first steps without a walker today, so I felt the need to share it with everyone," the 19-year-old posted from the hospital.
[SPECIAL SECTION: Coverage of UNC Charlotte shooting]
The 21-second video, which has been viewed nearly 20,000 shows Pescaro in a hospital gown, walking down a hospital hallway with an IV bag, being helped by a hospital staff member.
According to updates on his Twitter page, Pescaro has had at least two surgeries while in the hospital.
He was one of the six students shot in a UNCC classroom on April 30. Two of those students –Riley Howell and Reed Parlier – died.
>> Reading this story in our app? The new "Follow the Lead" feature allows you to tap the blue tag indicated with a '+' to subscribe to alerts on the very latest breaking news updates surrounding the UNCC campus shooting.
A former student, Trystan Terrell, has been charged in the shootings.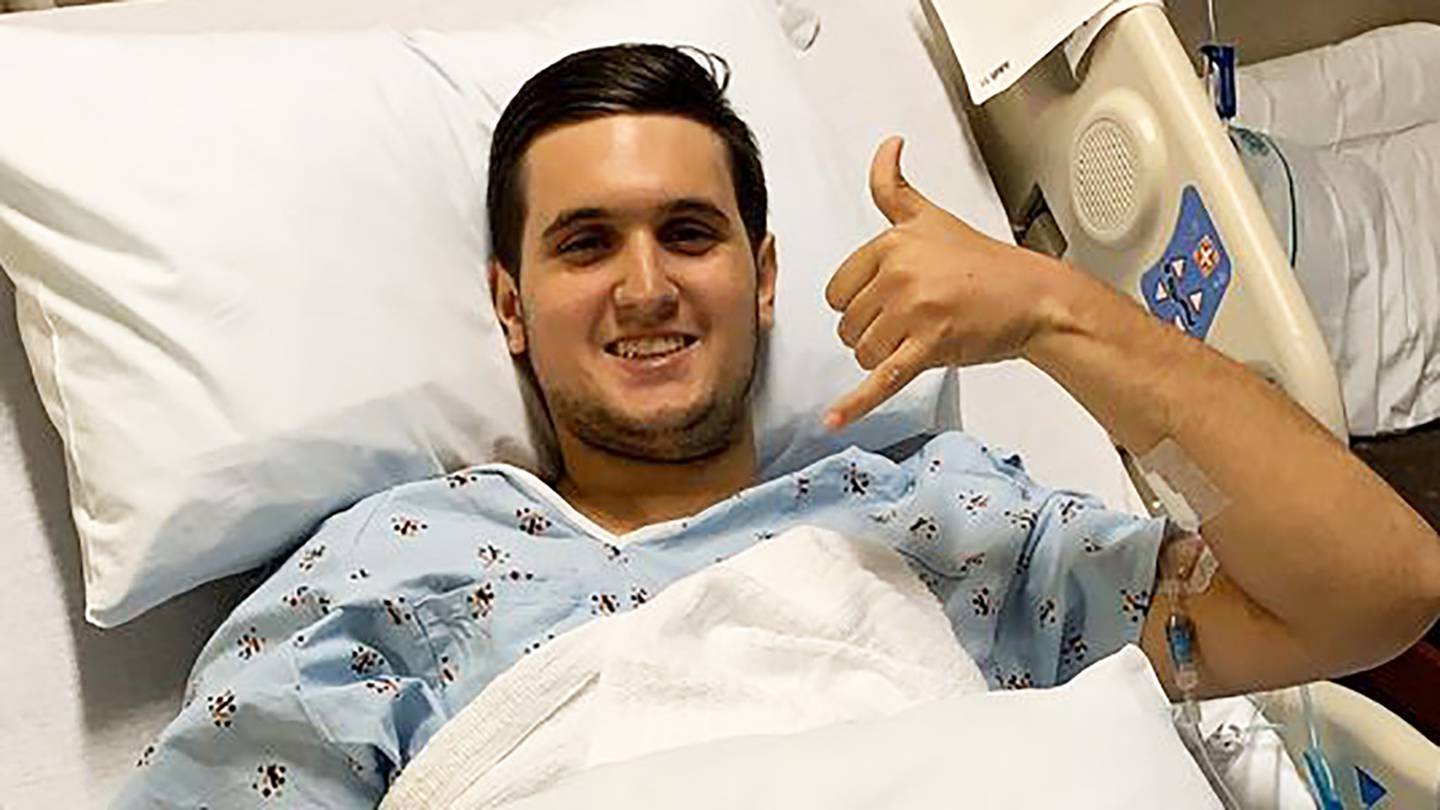 (Drew Pescaro via Twitter)
The other students wounded in the attack are Rami Alramadhan, 20, Sean Dehart, 20, and Emily Houpt, 23.
Pescaro's hospital visitors have included UNCC alum and Cleveland Browns player Larry Ogunjobi, representatives of the Charlotte Hornets, and Carolina Panthers players Chris Hogan and D.J. Moore.
Cox Media Group