CHARLOTTE, N.C. — South Boulevard was reopened overnight after crews worked for hours to repair a busted water main that had a large portion of the road underwater Wednesday.
Water was rushing across South Boulevard Wednesday morning after the large water main broke outside of South End.
Officials shut down both directions of South Boulevard near Clanton Road around 10 a.m. as crews worked to make repairs.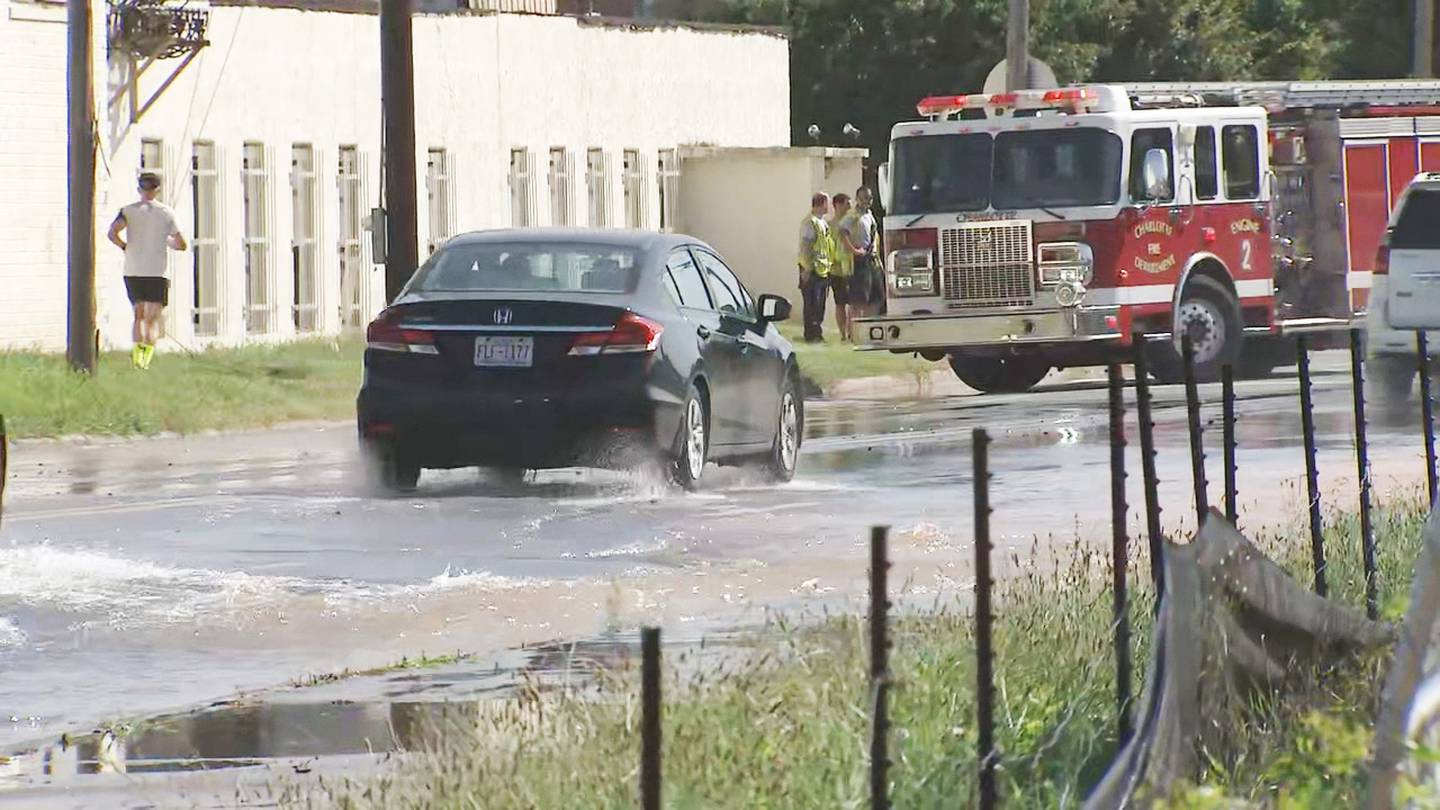 According to the Charlotte Fire Department, there was standing water on the light rail tracks in the area.
Charlotte Area Transit System officials said trains ran as normal Wednesday despite the large pools of water on the tracks, but they were running more slowly.
Chopper 9 Skyzoom was overhead and water could be seen pouring into the streets, causing a huge mess. Drivers could be seen treading through inches of water before the road was shut down.
Stores that are normally crowded with customers were empty.
"I'd say about a third of what we normally do," said Alyssa Kaplan, the manager of Lamp Place.
Kaplan said they had no walk-in traffic. Some customers trying to get to businesses got caught up in traffic and quit.
"Everybody has called and said they are turning around and going back," Kaplan said.
Lamp Place and some other business were without water.
Kaplan said the same thing happened at about this time last year in almost the same place. The road was closed for two days.
"I would appreciate it being resolved permanently," Kaplan said.
Charlotte Water said crews braved temperatures reaching nearly 100 degrees to fix the problem.
Officials said weather can be a factor in water main breaks, but it's unclear what caused this one.
Some lanes on South Boulevard between Clanton Road and New Bern Street reopened Wednesday afternoon. The entire road reopened before 4 a.m. Thursday.
Check back with wsoctv.com for updates.
Cox Media Group