BURKE COUNTY, N.C. — Burke County deputies said three women wanted in a multi-county mail theft scheme have been arrested.
According to officials, the Burke County Sheriff's Office has been investigating numerous mail thefts in Burke, Catawba, Caldwell and McDowell counties.
[ [ALSO READ: Deputies: Union Co. man facing 50 charges after bags of stolen mail found in his home] ]
It involved around 60 victims from late September to early October.
Burke County Sheriff Steve Whisenant told Channel 9's Dave Faherty the trio was going after checks and credit card applications.
He believes the three women know each other and were working together to steal the mail and then, try to get money from the checks or by filling out credit card applications.
Deputies said 31-year-old Beige Brown was arrested Sunday in Valdese. She has been charged with three counts of larceny of chose in action, two counts of attempted obtaining property by false pretense and possession of drug paraphernalia.
27-year-old Sarah Worth was arrested Monday afternoon in Connelly Springs. She has been charged with larceny of chose in action, obtaining property by false pretenses, unauthorized use of a motor vehicle and two additional warrants from Caldwell County for failure to appear and felony probation violation.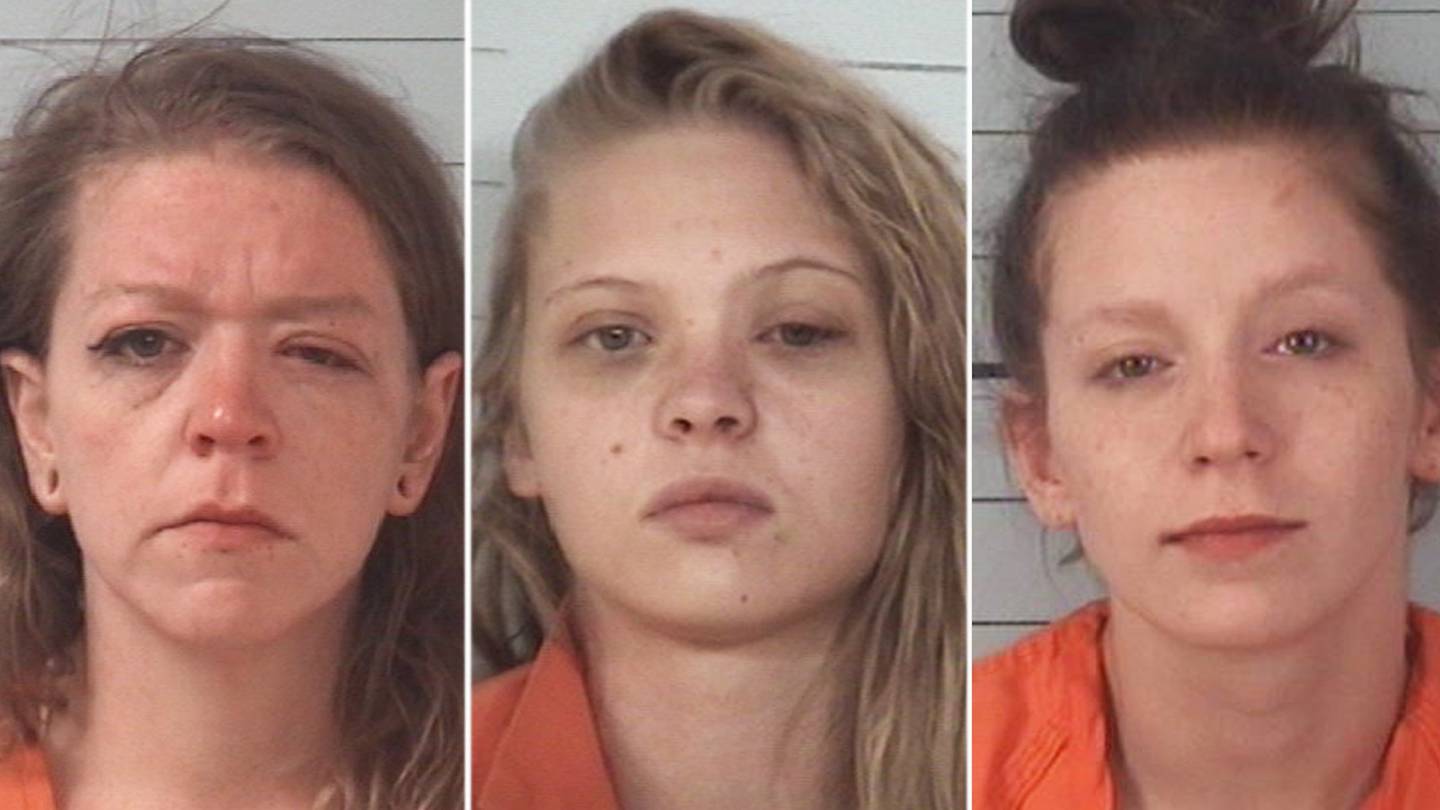 (Beige Brown, Destiny Bentley, Sarah Worth)
Authorities arrested 23-year-old Destiny Bentley during a traffic stop Wednesday on Icard School Road in Connelly Springs.
She has been charged with felony larceny chose in action, felony forgery of instrument, felony uttering forged instrument and misdemeanor possession of stolen goods or property.
The mail that has been recovered was sent to the United States Postal Inspection Service. It will then be reprocessed and delivered to the appropriate addresses.
No other information has been released.
This is an ongoing investigation. Check back with wsoctv.com for more information.
Cox Media Group